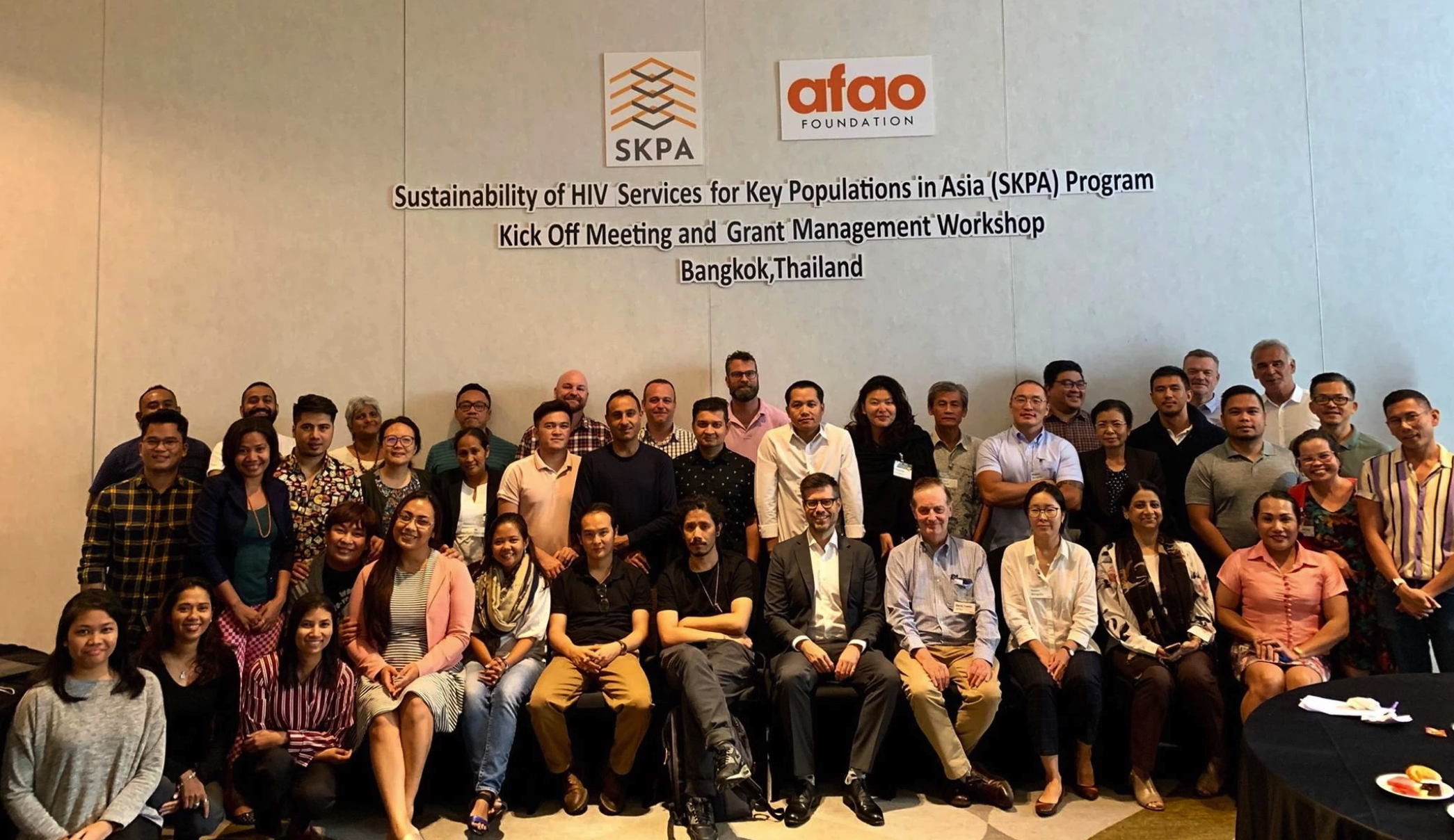 The Sustainability of HIV Services for Key Populations in Asia (SKPA) Program is a Global Fund funded Multi Country Grant program being implemented in eight countries.
Goal:
To promote sustainable services for key populations at scale to stop HIV transmissions and AIDS related deaths by 2030.
Countries:
Bhutan, Lao PDR, Malaysia, Mongolia, Papua New Guinea, Philippines, Sri Lanka and Timor-Leste
Principle Recipient: Australian Federation of AIDS Organisations (AFAO)
AFAO is the national federation for the HIV community response. AFAO provides leadership, coordination and support to Australia's policy and advocacy response to HIV.
APCOM's Role:
Provide technical assistance to the country sub-recipients on two pillars:
Community Based Monitoring (CBM) to gather & use information on improving the quality & access to services.
Demand Generation (DG) campaigns to generate demand among key populations for HIV services.
---
"APCOM has been working tirelessly to support country and community partners with implementing community based monitoring and demand generation activities under the SKPA Program. Their work helps ensure that the CBM and DG activities being done under the SKPA Program are based on the community's experiences and insights and are tailored to meet their needs. We are pleased to see the DG campaign and CBM activities evolve and grow to better respond to the needs and concerns of the KP Communities across the SKPA countries. We are excited to have APCOM lead and support the demand generation work implemented under the SKPA Program (check out the Test4UB campaign developed in Mongolia!) and are looking forward to seeing what else is in APCOM's pipeline for other SKPA countries."

Inga Oleksy
SKPA Program Manager
Australian Federation of AIDS Organisations (AFAO)
More information can be found here
---
Meet APCOM Experts
---
---
Share this