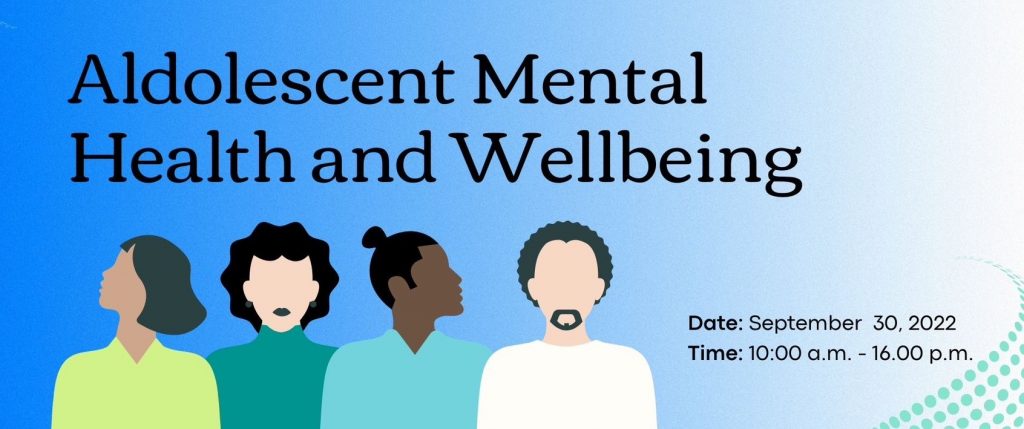 UNICEF EAPRO and the Young and Resilient Research Centre (Y&R) of Western Sydney University, supported by Youth and Media and in-country implementation partners, are undertaking research on adolescent mental health in four countries across East Asia and the Pacific (Fiji, Indonesia, Malaysia, Thailand), to better understand systems and resources that can provide mental health services for adolescents in the region. The partnership will work with adolescents aged 10-19 years from the broad population and from potentially vulnerable groups.
APCOM foundation is the representative partner from Thailand to conduct the research focusing on young people living with or at risk of HIV focusing on qualitative data to enable a deep understanding of young people's experiences, and aim to generate answers to the following questions:
What are adolescents' understanding and experience of mental health?
What are the services they are aware of and/or access?
What role does digital technologies play in young people's lives as it relates to mental health. What is working, and what can be done better?
What is the role of family and community in supporting young people and how these spaces and relationships can be best utilised and strengthened in future mental health service delivery and policy.
Together with APCOM, the International Relations and Global Affairs programme (IRGA) of Mahidol University International College (MUIC) and the Orphanage Foundation of Thailand have partnered to co-operate and recruit potential participants from their organizations to join the workshops. One out of three workshops titled 'Adolescent Mental Health and Wellbeing' was hosted by the International Relations and Global Affairs programme (IRGA) of Mahidol University International College (MUIC) on 30 September 2022 at Mahidol University, Nakhon Pathom Province, Thailand.
"Thanks to APCOM and the Orphanage Foundation of Thailand, we are able to manage this workshop together. Every adolescence should have basic knowledge of how to protect themselves against mental health issue and sexual harassment. After the workshop, we would like to share information to other young people inside and outside the university,"

said Asst. Prof. Dr. Ruchi Agarwal, Assistant Dean for Educational Affairs, Mahidol University International College.
"As you may know, children in the orphanages are already vulnerable so they are more sensitive to their surroundings than other people. I am sure that this meticulous workshop run by APCOM will be helpful for them to get through their mental health,"

added Mr. Chatree Chuaekwong, Director of the Orphanage Foundation of Thailand.
"APCOM is very honored to work with all the stakeholders here. Despite this being the first workshop, it is a starting point that we partner together to move on mental health issues, and I am sure that the workshop will help improve our adolescents' mental health. Thank you very much and hope we will have a chance to work together like this for coming events,"

said Mr. Wattana Keiangpa, APCOM's management team.
20 university-student participants took part in the workshop. They were separated into three groups with a few volunteers facilitating them to brainstorm and complete creative and participatory activities designed to explore their insights, experiences, and needs in relation to mental health and well-being more broadly. One of the activities was, for example, 'Perceptions of Mental Health', which the group was asked to draw a character of an imaginary young person similar to them who lives in their community/city/town. Then, they had to describe their character's name, age, gender identity, as well as perceptions of being mentally well and unwell so that we will understand participants' perceptions about negative and positive mental health.
The next workshops will be held at the Orphanage Foundation of Thailand, which the method and process will be repeated. However, some process needs to be adjusted slightly according to the context and the target groups to remain the same results.
Furthermore, approximate 10 students from the first workshop at Mahidol University will join us as the volunteers helping APCOM's staff to run the workshop together. Doing this, they also become the leading models to share knowledge regarding mental health to their peers and other young people with or at risk of HIV in the future.
Finally, research outputs will be formulated and designed to help ensure young people's voice and needs can contribute to and be reflected in policy dialogue, partnerships, spaces, methodologies, and programmes investing in mental health and wellbeing more broadly.
APCOM is grateful to the Community Building Funds of the China Medical Board (CMB) for supporting the workshops.
---
Share this