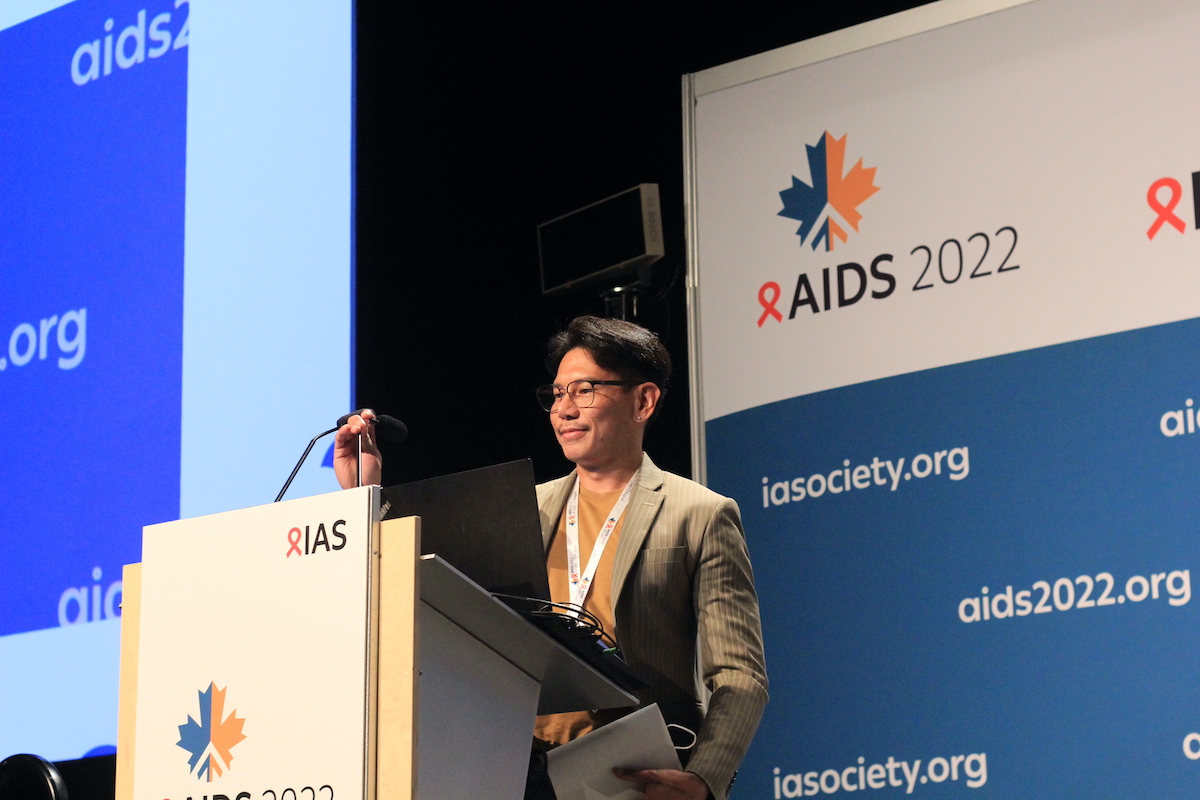 Contributor:
Inad Rendon
HIV Programming and Advocacy Officer
The global HIV agenda is gradually losing the essence that formed the response in the place – its humanity.
I am a person living with HIV. Since 2013, I have been engaged with the regional HIV advocacy in Asia-Pacific. My work came with a realization that the quality of life of people living with HIV is an integral part of the HIV response. Although theoretical and scientific knowledge directed my work, my personal and lived experiences remain to be the guiding compass of my regional advocacy.
For several reasons, the International AIDS Conference 2022 is different compared with its previous iterations. My engagements in this year's conference led me to a reflection. The global HIV agenda and its actors (including myself) have become driven by quantitative data. Although we take different approaches in addressing HIV, these approaches share one common aspect. They are directed by the strategies set by global institutions such as UNAIDS, PEPFAR and the Global Fund. We experience a shift of priorities into reaching globally accepted goals defined exclusively by numbers. We operate in an era where achievement of high targets is celebrated as a successful HIV response.
I am certain that everyone in the HIV response is very much aware of COVID-19 pandemic's magnanimous impact on key populations and people living with HIV. The unforeseen loss of source of income and inability to afford basic commodities caused undue stress. As we faced unemployment and job insecurity, our access to healthcare became inconsistent. We witnessed that the absence of support towards socio-economic welfare of key populations and people living with HIV resulted in negative health outcomes. Were these issues discussed during the conference? Not that I am aware.
We tend to overlook that quantitative indicators must not be equals to and must not define quality. For example, an HIV program is deemed effective and successful if the number of people living with HIV linked to antiretroviral therapy constitutes 95% of people living with HIV who know their status. In no circumstance do the same numbers describe the effectiveness of the program's efforts to address social and economic barriers, including employment, that people living with HIV face. Hence, in the absence of qualitative indicators, HIV interventions cannot effectively and completely address other factors that contribute to the growing epidemic.
Living with HIV, I experienced firsthand the detrimental effects of HIV diagnosis to my wellbeing. I discontinued my education and I lost my job. Was I linked to treatment? Yes. Was my viral load suppressed? Yes. Did my life improve? No. Notwithstanding my uptake of antiretroviral therapy, I continue to suffer from anxiety caused by an environment of unstable and inadequate resources. From my recent engagements in the Asia-Pacific region, a significant number of newly diagnosed people living with HIV are losing jobs, facing unemployment, or already unemployed. Against this reality, the few people living with HIV having obtained even basic employment are considered privileged.
Target-driven health interventions and quantitative data are significant to public health programs. Regardless, this does not negate the need for interventions which address socio-economic disparities. To improve quality of life, HIV programs need to acknowledge the relationship between socio-economic wellbeing and positive health outcomes among people living with HIV. In its path towards ending AIDS, the global HIV response has effectively limited the boundaries of its obligation. In our fight against the virus, we have neglected the people who are living with it.
---
Share this