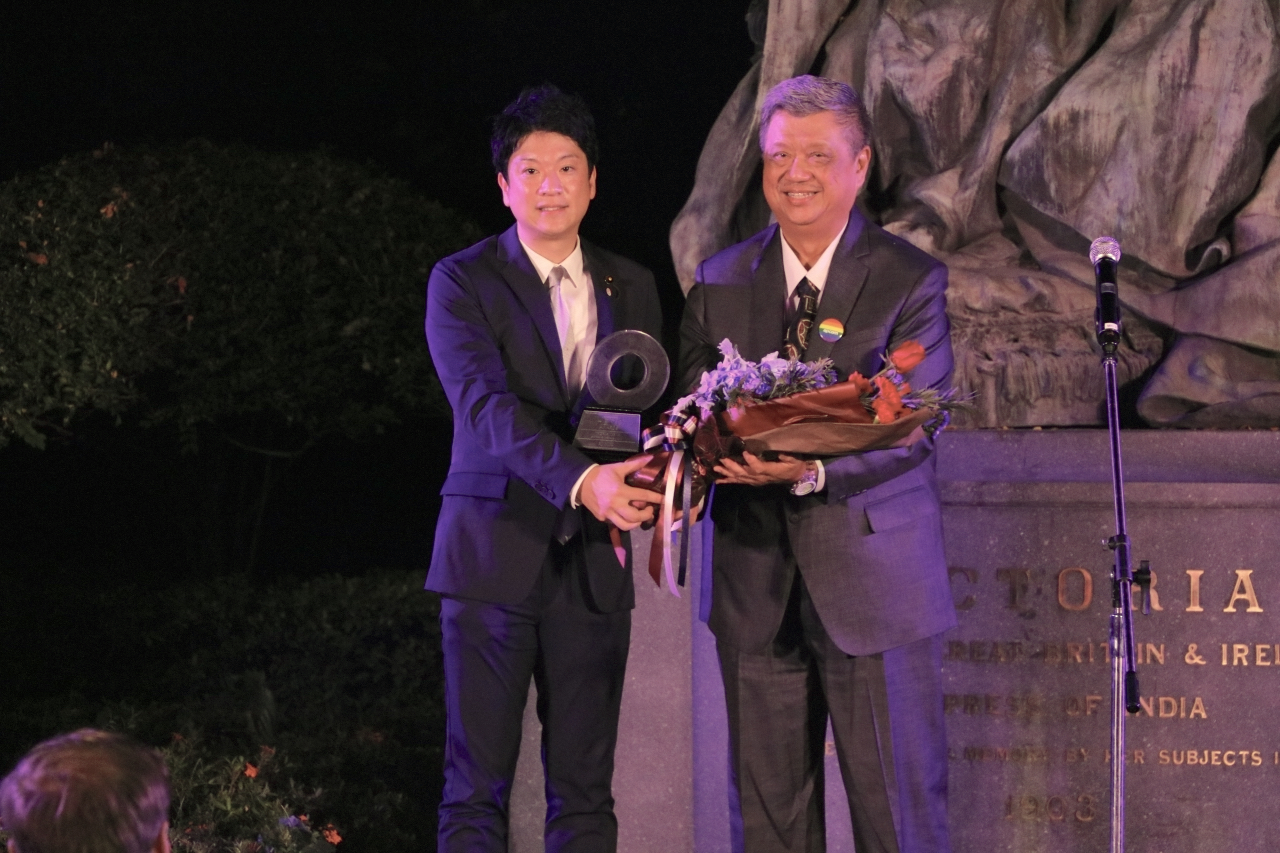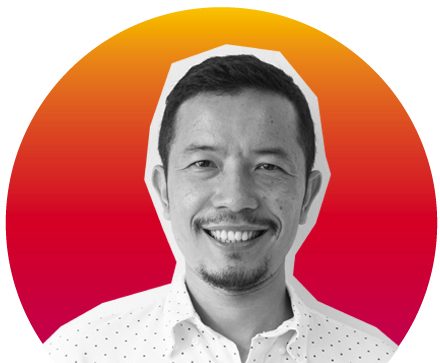 Contributor:
Midnight Poonkasetwattana
Executive Director, APCOM
---
APCOM congratulates Taiga Ishikawa, one of Japan's leading advocates for the health and rights of LGBTQI people, on being elected to the upper house of the Japanese parliament, the first openly gay man ever to hold this office. Mr. Ishikawa was elected on a platform calling for marriage equality.
In 2018, Mr. Ishikawa received a special accolade for The Shivananda Khan Award for extraordinary achievement at APCOM's Asia Pacific HERO Awards following 20 years of groundbreaking activism aimed at improving the lives of LGBTI people across Japan specifically and throughout Asia more broadly.
Standing for HIV, Equality and Rights, the HERO Awards is an annual event in Bangkok which acknowledges outstanding HIV and LGBTQI advocates and allies from across the Asia Pacific region. The event also helps raise money for APCOM's work to fight HIV and advance LGBT health and rights across the Asia Pacific region. The 2020 Asia Pacific HERO Awards is planned to be held towards the end of the year. Watch this space!
We asked Mr. Ishikawa to reflect on his extraordinary achievement and the issues facing LGBTQI people in Japan, especially marriage equality.
APCOM: What does it mean to you and your community to become the first openly gay man elected to Japan's parliament?
Mr. Ishikawa: LGBT people have been elected little by little in local council members. In House of Councilors, I am the second LGBT member following a lesbian member Kanako Otsuji. I am Japan's first male gay member. As the LGBT becomes visible in the Diet, I expect that discussion moves forward.
APCOM: What are the key issues for LGBTI people that you will focus on during your first term in parliament?
Mr. Ishikawa: It is important that "LGBT Discrimination Act" and "Marriage Equality Act" which has been already submitted to the Diet by the Constitutional Democratic Party will be enacted. Until now, few minority issues have been taken up as a theme in the Diet. By taking up minority issues, society's interest is widespread, it will attract attention to LGBT human rights issues. Conservative members of diet make discriminatory statements against LGBT regularly.  I think that such hate speech can be effectively countered as a member of the Diet.
APCOM: How likely do you think it is that marriage equality will be achieved in Japan?
Mr. Ishikawa: In Japan, a draft law has been submitted to realize same-sex marriage by opposition parties. There have also been lawsuits seeking marriage equality. Written opinion published by the Japan Federation of Bar Associations states prohibition of same-sex marriage is a serious violation of human rights in light of the constitution. These have helped public opinion to move forward. I would like to appeal to start discussions in the Diet.
In addition, the establishment of same-sex marriage in Taiwan was a great driving force. Discussions will be greatly advanced in Japan, if the same-sex marriage is established in Asian countries.
APCOM: Do you think your new status as a national political figure will help break down barriers for LGBTI people in Japan?
Mr. Ishikawa: There are about 32,000 local assembly members in Japan. In comparison, there are about 700 national Parliament members. I think it will be a great strength to be able to speak as a member of the Diet by openly gay person. 
I can speak directly about national laws. In addition, I was elected as a nationwide proportional ward that allows voters from all over Japan to vote. (In the Japanese election system, there are members selected from a limited area and members selected from all over the country.) In that sense, I am interested in national issues and intend to act.
APCOM: What did it mean to you to be recognised with an HERO Award in 2018?
Mr. Ishikawa: In 2018, I won the HERO Award. I think that the efforts to improve the certificate of marriage requirements that prevent marriage with Japanese people in countries that accept same-sex marriage were highly evaluated. By receiving this award, I learned the importance of working not only in Japan but also in the Asia-Pacific region.  
APCOM: What would you say to other people interested in advancing the health and rights of the LGBTI community is other countries across the Asia Pacific region?
Mr. Ishikawa: We live in the Asia-Pacific region and share a common culture and values. Same-sex marriage was realized in Taiwan. There is also a movement to recognize same-sex marriage in Thailand. Now is the time to work together to improve LGBTI rights. I would like to play a role for that. Let's cooperate with each other.
---
Share this