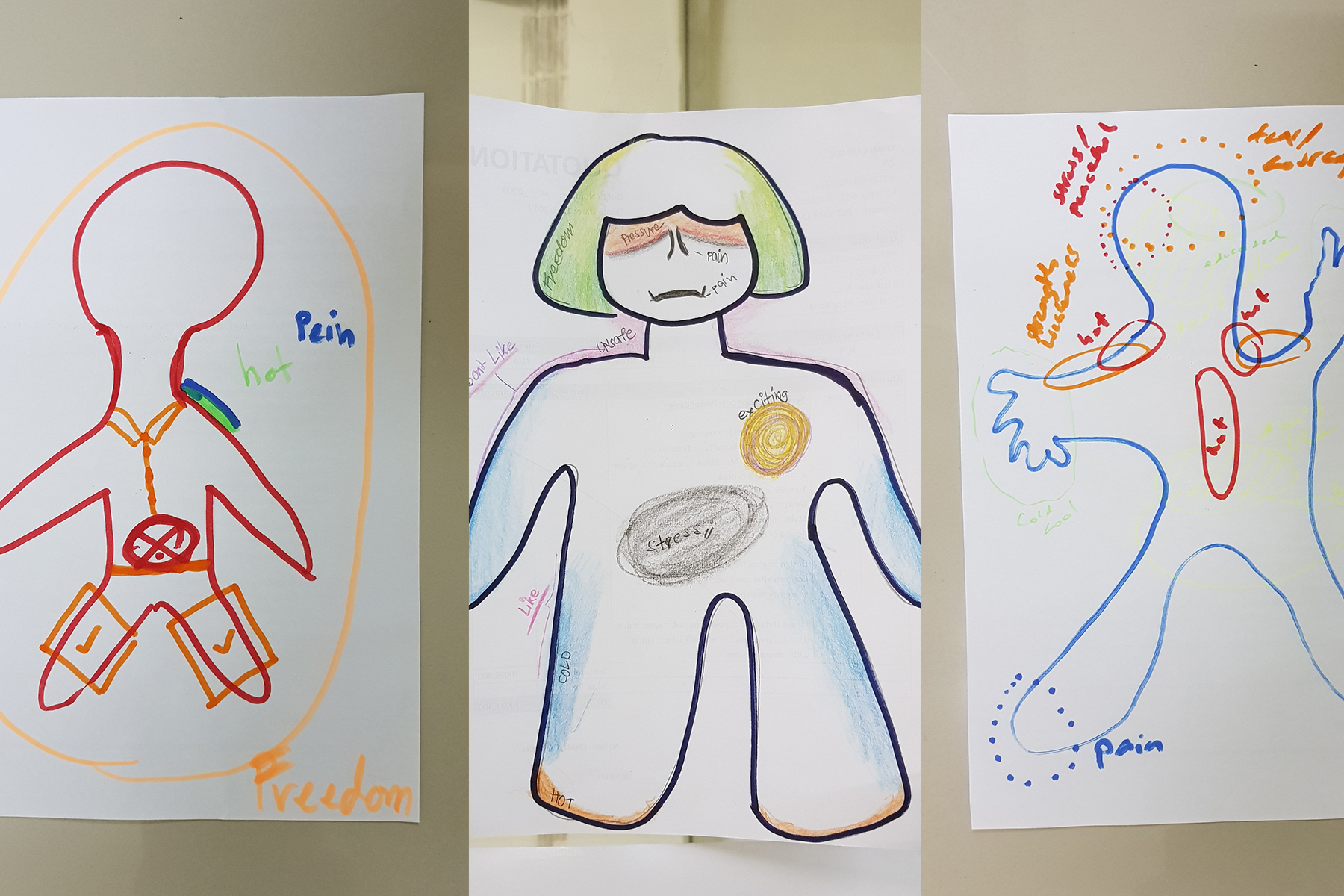 During the COVID-19 pandemic, it is common that most people may experience stress, anxiety, fear, sadness, loneliness, or other mental health problems. LGBTIQ already being marginalized, it is perceived that they more vulnerable to mental health problems, and now COVID – 19 pandemic has added another layer to it.
APCOM, recognizes the possible mental health challenges which might be experienced by its staff. To discuss mental health and well-being, APCOM organized an online mental health session last week for its staff to help them learn self-care strategieswhich might be useful particularly during COVID- 19 pandemic.
Cheryl Tan, founder of the Breathe Movement, and Festival Director for the Singapore Mental Health Festival had facilitated this session. The online session included included some breathing and meditation exercises, and later deep dived to mapping/drawing emotions/feelings on body sketch. The session on sketching connections between body and feelings/emotions, aimed to contribute to self-awareness as to where we usually feel both positive and negative emptions in our bodies.
Session also discussed how staff presently deal and take care of their own mental health and well-being.The facilitator guided/shared a few tips that can help control stress/ mental health Including relaxation practice (yoga, mindfulness meditation, deep breathing); connecting and talking with friends; among pthers.
Overall, session on mental health and well-being provided APCOM staff with additional tips on how to deal with mental health problems/ issues.
APCOM aims to organize more sessions on mental health and well-being sessions in the near future for its staff.
---
Share this