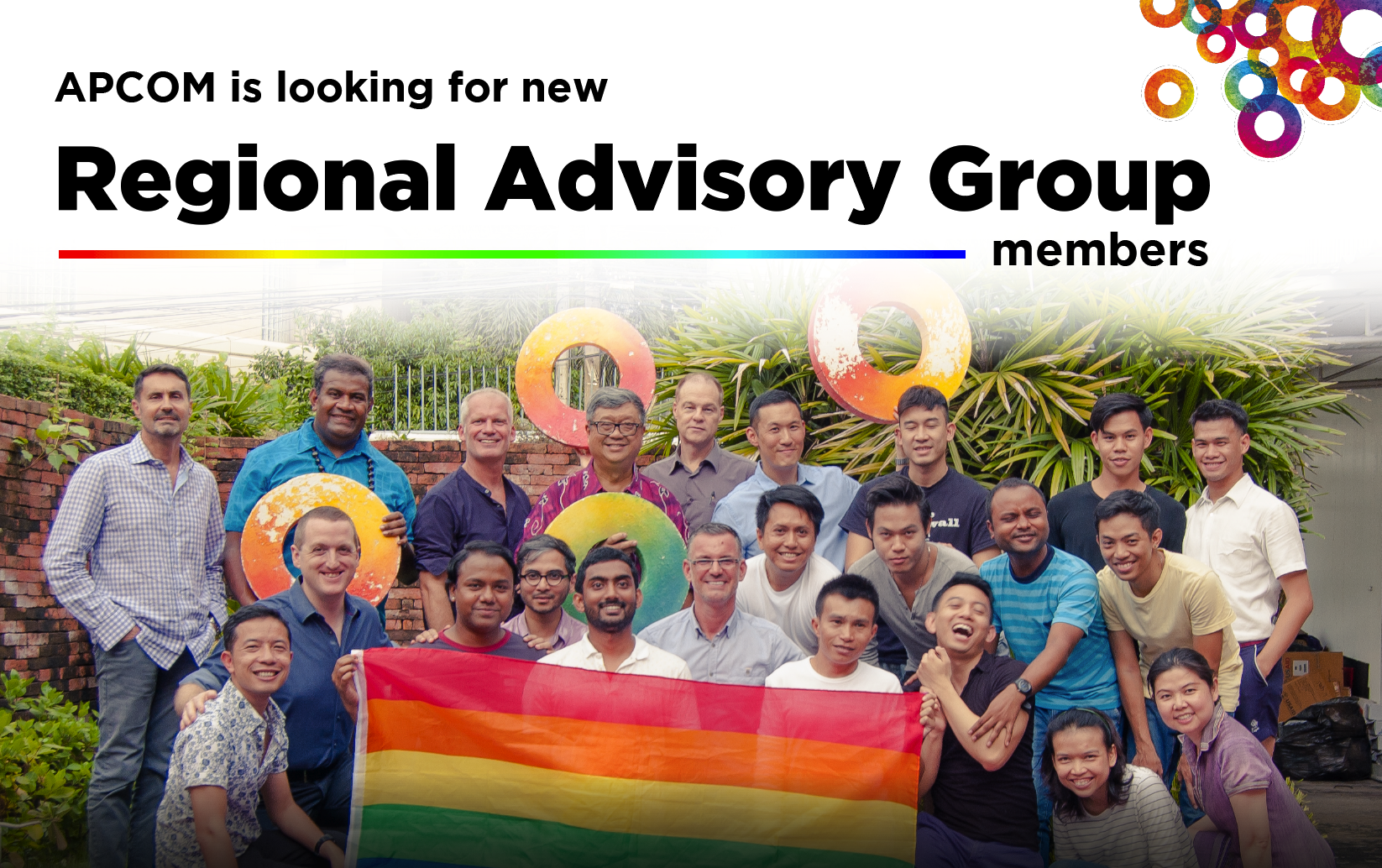 ---
Following a restructure, and given the current pandemic – the APCOM Foundation is looking for new Regional Advisory Group members. The Regional Advisory Group (RAG) is our steering and sounding board and the main governing body of APCOM. The RAG is supervised by APCOM Thai Foundation board. The APCOM RAG is now looking for new members to serve for a three year term. Envisaged start date for the new RAG members is 1 April 2021.
Click on the link below to download the background document containing more information and an outline of the responsibilities, terms of reference and qualities that we are looking for in our new RAG member. In addition, you will find the application form, which you will need to use to apply for the RAG position.
How to apply?
Please send your completed application form together with a copy of your CV to [email protected]. The submission deadline is 13 March 2021.
More precise submission details are provided at the top of the application form. All applying candidates will be notified on the outcomes of the process.
If you have questions concerning the application procedure, please contact us through [email protected]
We are looking forward to receiving your application!
The APCOM team
---
DISCLAIMER: The information contained within this web site is subject to copyright. You may freely, read, download and print any information contained within our web site for personal use. You may not however use this information for commercial purposes. You may not reproduce, transmit or broadcast any part of this web site irrespective of format without the prior written consent of APCOM.
Share this