Who would have thought that a pandemic would continue on in 2021? And that emergency funding for vulnerable and marginalized communities would be more needed than ever? 2021 was as arduous as the year before and the prolonged COVID-19 pandemic made us pivot our work, drastically changing the way we work. Regardless, these changes gave us shared experiences that we can learn from and together we prevail!
We are expressing sincere gratitude to our valued community partners working to advance LGBTQI rights, health, and wellbeing across Asia and the Pacific region for entrusting your faith in APCOM. We are also giving value and deep gratitude to our dedicated and diverse staff. We also thank our supporters, donors, and volunteers. We can only get through this together, and we are counting on our collective effort to ensure we also build back better.
"… what APCOM has done, and does very well is its continued outreach to the community to form solidarity, to be 'there' when you need someone to talk to, and providing online platforms to share stories, challenges, insights and of course possibilities despite the adversity,"

commented Bryan Choong, Chair of the APCOM Regional Advisory Group.
Entitled "Our Pandemic Journey: Looking Back as we Move Forward", our 2021 Annual Update provides a comprehensive work of what a collective team and regional partnerships can do despite many challenges, including the continuation of the emergency fund #CoronaAPCOMpassion started by APCOM staff and our COVID-19 special newsletter series would also continue as communities share their stories on how the prolonged COVID-19 pandemic has affected and impacted on their lives.
The Annual Update includes the following highlights:
Nearly 70,000 condoms and lubricants are distributed by our HIV prevention packs through online and social media by

testBKK

, a flagship project of APCOM, supported by

PEPFAR/USAID/EpiC

.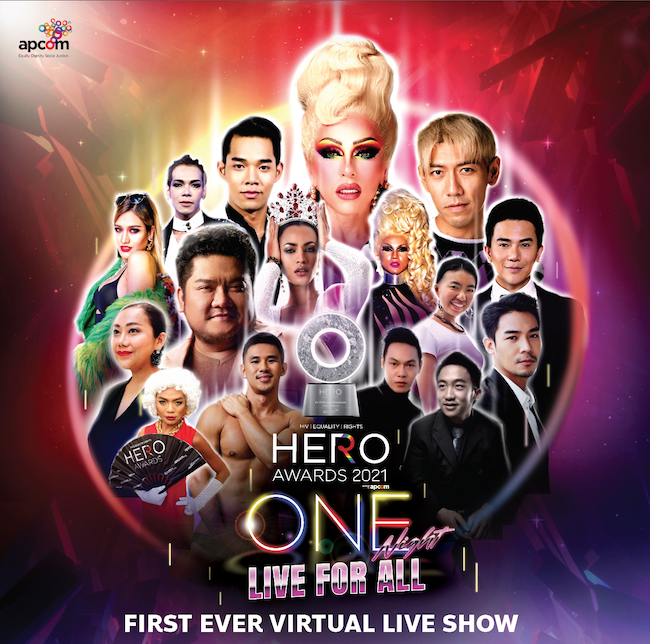 Our online webinar series included:
APCOM x Twitter World AIDS Day Twitter space on Era of Digital Outreach
"As APCOM celebrates its 15th anniversary in 2022, with new Regional Advisory Group members on board, and as we develop a new strategic plan, we know that the partnerships built so far are so crucial for us to find solutions together,"

concluded Midnight, Executive Director of APCOM.
---
Share this