Year 2020 has transformed nearly every corner of the world. Living through the Global Pandemic has driven dramatic change in APCOM's routine work; to improve the rights, health, and well-being of gay men, other men who have sex with men and SOGIESC people across Asia and Pacific. We are pleased to release our Annual Update Report 2020, titled #CoronaAPCOMpassion.
#CoronaAPCOMpassion annual report of 2020 highlights APCOMs significant activities/work that APCOM held in 2020 despite the alarming threats, challenges, restrictions due to the Covid-19 pandemic. One of the most important tasks in 2020 was establishing a relief mechanism initiated by APCOM staff by donating a portion of their salary to render a direct and immediate aid required by grassroots communities of HIV and LGBTQI who are significantly affected by the Covid-19 outbreak in Asia and Pacific region. Another significant event held was "APCOM Community Summit 2020", five day hybrid Summit in November 2020 to highlight the impact of Covid-19 on people living with HIV and key populations, revealing glaring inequalities and amplifying the need for better coordination among the community, and also to honour LGBTQI and HIV advocates and allies and their community who are striving for the rights of LGBTQI communities in Asia and Pacific.
We could not have asked for a more dedicated team than the staff of APCOM that have pivoted quickly to serve the community in our region to respond to the effects of Covid-19 and also to ensure our work on health, rights and well-being continues."

APCOM Chair of the Regional Advisory Group member, Dédé Oetomo
"… how key populations will fit into whatever plans and policies formulated by the government. Our concern is how the needs of our population will be taken into consideration while doing it. "

Dechen Seldon, Rainbow Bhutan
"We also need to plan well for ourselves, by checking if our ART drugs are delivered on time in case there is a lock down. We need to advocate for at least 6 months supply for those living from a far distance."

Lesley Bola, Key Population Advocacy Consortium, Papua New Guinea
Some highlights in 2020
Under the TestBKK, a flagship project of APCOM, supported by PEPFAR/USAID/EpiC, we distributed 1,200 HIV prevention packs with condoms and lubricants at partnership events, hotels and massage services. 
Organised a hybrid
HERO Awards
event in November 2020, our fourth consecutive year with 300 participants to acknowledge outstanding HIV and LGBTQI advocates and allies from Asia and the Pacific.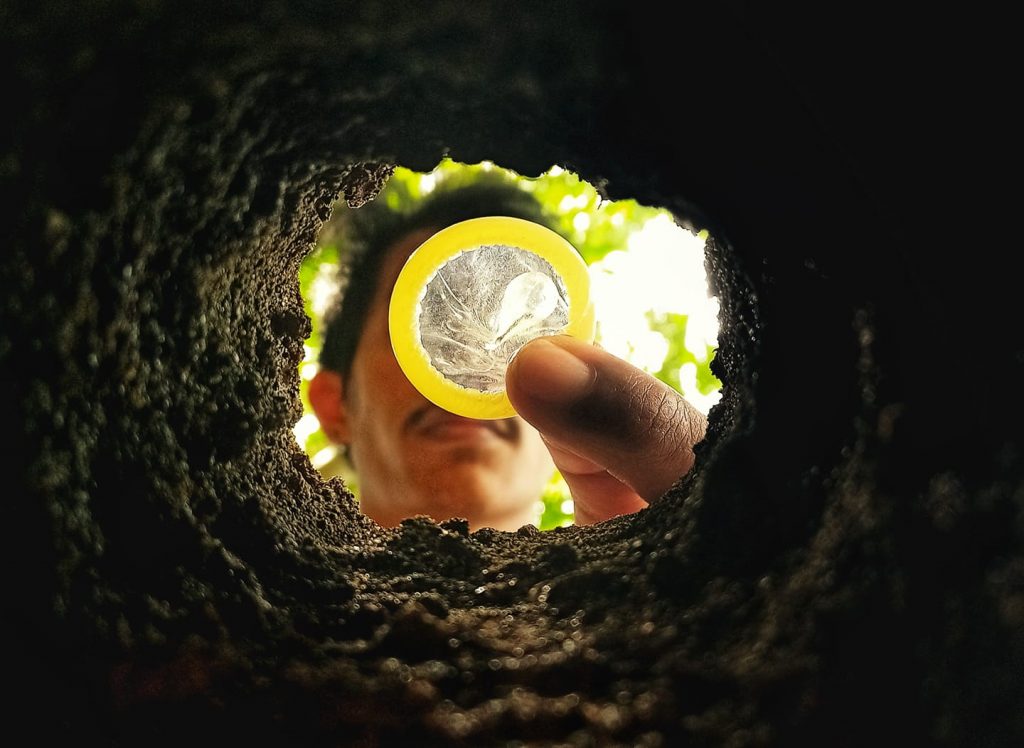 For the very first time, we held "Thailand LGBTQI+ Biz Forum" with panel discussions focused on the themes of business, diversity and inclusion. 
"2020 was a big learning experience for all of us, and we have demonstrated that through collective partnership and wider collaboration, we can mutually support each other. Covid-19 demonstrated the crucial role that community-based organisations can play in so that the most marginalized and vulnerable within our communities are not left behind,"

Midnight, APCOM Executive Director
---
Share this