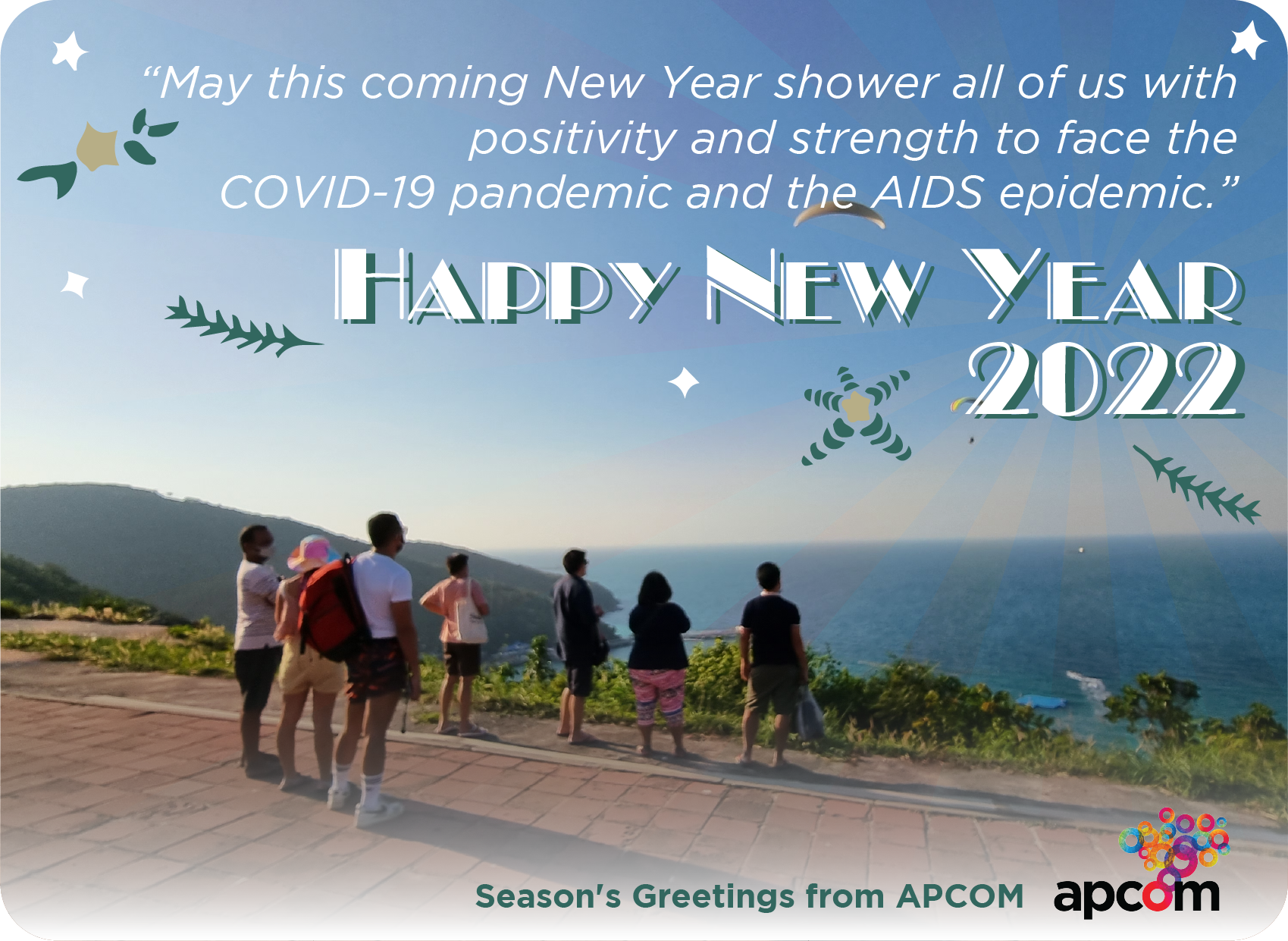 Dear Friends of APCOM,
On behalf of APCOM, I would like to say a big T H A N K Y O U ! for standing by us, inspiring us, shaping us, being there for us, supporting us as an organisation and as friends during another year of the global pandemic. It hasn't been an easy year.
We wish you and your loved one a good break during the holiday season – stay well, stay safe and hope you'll have time to recharge for an uncertain 2022.
As an organisation, we're facing sustainability issues as the pandemic prolonged. Despite that, our dedicated and passionate team was able to stay somewhat resilient and ensures that we leverage the best of our opportunities that we have – and through the extensive support from our networks we had done some amazing work, including continuation of the Special newsletter series on COVID-19, the first issue was out on 3 April 2020 and the latest 28th issue was sent out on 12 November 2021.
---
As our year end gift to all our supporters, we would like to leave you with some factsheets on prevention messaging, given the prevention gap in the region. APCOM in partnership with UNAIDS compiled a literacy package for prevention that includes; PrEP (including Event-Driven PrEP and information on injectable PrEP), HIV self-testing, STIs, and HIV treatment. In partnership with ASHM COVID-19 taskforce on HIV, Viral Hepatitis, and Sexual health, we also have a factsheet on Covid-19 & HIV. 
We hope these will be useful to strengthen the community to advocate for allocation of resources for prevention, community-based and community-led approaches in particular for the Global Fund and PEPFAR programming in the region.
See our highlights below:
We are also very proud that we were able to host:
As the effect of Covid-19 is still so unpredictable, we can foresee another difficult year ahead, and we can not do what we do without your support and active engagement – with ideas, and feedback as well as with financial support – and crucially bringing in new partnerships.
We hope we can count on you in 2022 and beyond!
Best wishes for the Holiday Season, take care and stay safe!
Midnight & Everyone at APCOM
---
Share this