Contributor:
Bandhu Social Welfare Society, Bangladesh
---
Bandhu Social Welfare Society was established in 1996 to address the concerns of human rights abuse and denial of sexual health rights, as well as providing a rights-based approach to health & social services for sexual and gender diverse population in Bangladesh. Over the years, it has emerged as a national community-based organization currently providing broad range of social and health services across the country. One of the core objectives of Bandhu is to advocate for and provide an environment where respect and dignity of all GDP, regardless of their specific gender and/or sexual identity or the lack thereof, is assured along with the creation of a supportive social, policy and legal environment. This is in order to enable more effectively GDP to sexual health and basic human rights.
The three high level goals of the organization are:
– Improved access to quality health services
– Protection of human rights and access to justice
– Access to social entitlements and social protection
The mission and vision of the organization are the following:
Bandhu's missions is to work towards the insurance of a dignified living for sexual minorities through the protection of human rights, quality health— including sexual and reproductive health—, access to social security and justice.
Bandhu envisions a society where every person leads a quality life irrespective of gender and sexuality.
After 23 years, Bandhu is sincerely continuing to serve the communities with undivided commitment and is paving the way for obtaining their social justice, equality, sexual and reproductive health and rights (SRHR). Bandhu operates within its own strategic plan designed for every five year. The 4th Strategic Plan (2017-2021) of the organization is also developed to ensure its program interventions on health and human rights which are being implemented across the country with an aim to contribute in achieving the number of Sustainable Development Goals (SDGs), in particular 1, 3, 5, 10, 16 and 17.
Bandhu has scaled up their essential Sexual Heath and Reproductive Health and Rights (SRHR) activities, including legal support, advocacy and policy development programs that work on addressing the social, religious, cultural and legal impediments of LGBTQI population, in terms of their rights and freedom.
Recent accomplishments of the organization are the following:
The National Human Rights Commission has formed a separate committee to deal with TG issues along with other minority groups in the country.
As a result of the successful policy advocacy of Bandhu, the National Curriculum and Textbook Board of Bangladesh has agreed to incorporate third gender issues in the Supplementary Reading Material for the students of class IX and above
Bandhu's efforts have resulted in the adoption of training packages regarding national health services for Government doctors to sensitize them for providing STI services to sexual and gender diverse population. The modules were developed by WHO and UNDP.
In addition to requesting National Legal Aid Services Organization (NLASO) to include third gender issues in its policies and extend support to gender diverse population, Bandhu has also lobbied for a separate box for 3rd gender on the Legal support application form of NLSAO. NLASO has also agreed to amend form accordingly. Furthermore, it was also agreed that Bandhu will work closely with NLASO during the National Legal Aid Day on 28 April 2017. Bandhu will be given a scope for mass sensitization on third gender issues in the presence of the Honorable Prime Minister and top echelon policy makers.
The National Strategy for Adolescent Health Bangladesh has incorporated sexual minority issues as Strategic objective. 4 Under the Thematic Area-6 which helps integrate solid evidence on age, gender, sexual orientation, gender identity, and vulnerability of the LGBTI population.
Bandhu's service models have been recognized as the best practice model by UNAIDS and Amfar Foundation USA. In 2017, Bandhu has also respectively been awarded the HERO award from APCOM, as best community-based organization in the region; and an Ardhanareeswara award from Rainbow Sky Association at Bangkok, Thailand for its outstanding performance and contribution for the LGBTIQ community in the human rights field and health care service throughout Asia Pacific.
What are the services that you were providing to the MSM and trans community (prior to COVID-19)?
Bandhu provides free Sexual and Reproductive Health services which includes; STI services, care and support to the PLHIV and mental health counselling. In addition, Bandhu works for the rights of GDPs and regularly arranges Policy advocacy dialogues with policy makers through awareness raising programs, capacity building of the community, orientation, networking and lobbying both at a central and grassroots level. International Advocacy is currently one of our core areas and working closely on UPR process in collaboration with Human Rights Forum Bangladesh and National Human Rights Commission.
With the effect of COVID-19 how do you think it will affect the service provision in the future?
Due to sudden wake of COVID 19, Bangladesh Government declared a countrywide lockdown since March 2020, which is still going on in some districts of Bangladesh analyzing the ratio of COVID positive cases through testing results. Though Bandhu continued to operate its Field Offices (FO) in a limited scale—who are providing health services to the community directly— during lockdown, following the guidelines of AIDS/STD Program and ICDDR. But due to a countrywide lockdown situation, it was really challenging to perform outreach and meet the targets that effect the overall service delivery program in Bangladesh.
The ongoing COVID 19 situation has also affected our regular advocacy programs which ultimately effected the rights of GDPs. For example, the ongoing advocacy with National Curriculum and Textbook Board (NTCB) has been stopped due to general holidays of Govt. employee, thus effecting the revision of the National Curriculum 2020 which yet to be implemented in 2021.
As a leader of the organisation – what are your worries (personal and professional)? What are your coping mechanisms during these uncertain times?
Worries are:
To implement the targeted activities within time line as we are implementing target-oriented projects and our performance reflects on project evaluation
To ensure food and other relevant security for the community as our community is not getting relief as required. Bandhu is proving relief through mobilizing fund which is for a single time. But a single time relief —containing 7days food— is not sufficient for them. Therefore, we are exploring other external relevant networks and managing food for them, which is also challenging to ensure food on time.
To maintain staff's health security as most of the staffs are using public transport and public transport authority are not following the government instructions to prevent COVID during their services. On the other hand, ensuring transport facility for all staffs by Bandhu is quite difficult to manage!
As coping strategies, we have re-arranged our program where applicable and launched a Doctor's help line and counselors help line to ensure health support, including mental health. Also arranging online based activities to reach the community, as well as targets. Networking and linkage at local level is another approach to ensure relief and other necessary supports from local administration. Bandhu is approaching different donors for re-directing the program and developing proposals for emergency response program. For staff's security, Bandhu has arranged hand sanitizers, temperature detector thermometers, and disinfecting systems. In addition to the mandatory use of gloves and mask in the office, Bandhu has also started flexible hours to maintain social distancing , following WHO guidelines. –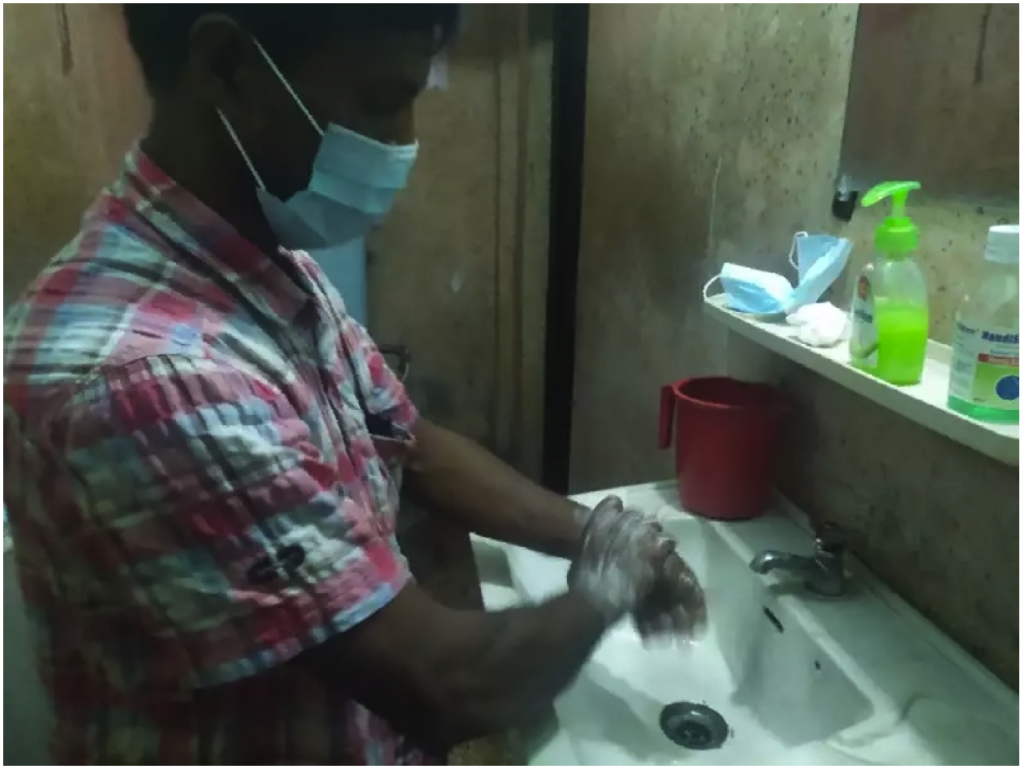 As a leader of the organisation – how are you leading your team through these uncertainties?
What are the worries of the staff and their mental health?
Bandhu has been providing timely guidelines and ensuring all kind of supports, for example technical assistance, logistical support, mental support for the Bandhu team is my highest priority. During COVID 19 situation, this priority is being considered as top Priority. Considering the safety and security of the staff, we are doing Work-at Home (WaH) since 23 March 2020. To run the field operations smoothly, we have developed a number of policies, For.e.g WaH policy, comprehensive plan Relief Distribution guidelines, security policy, arranged special meditation sessions to reduce the trauma of the staff etc. I believe these supports are helping our staff as well as the community to get courageous during the global pandemic situation.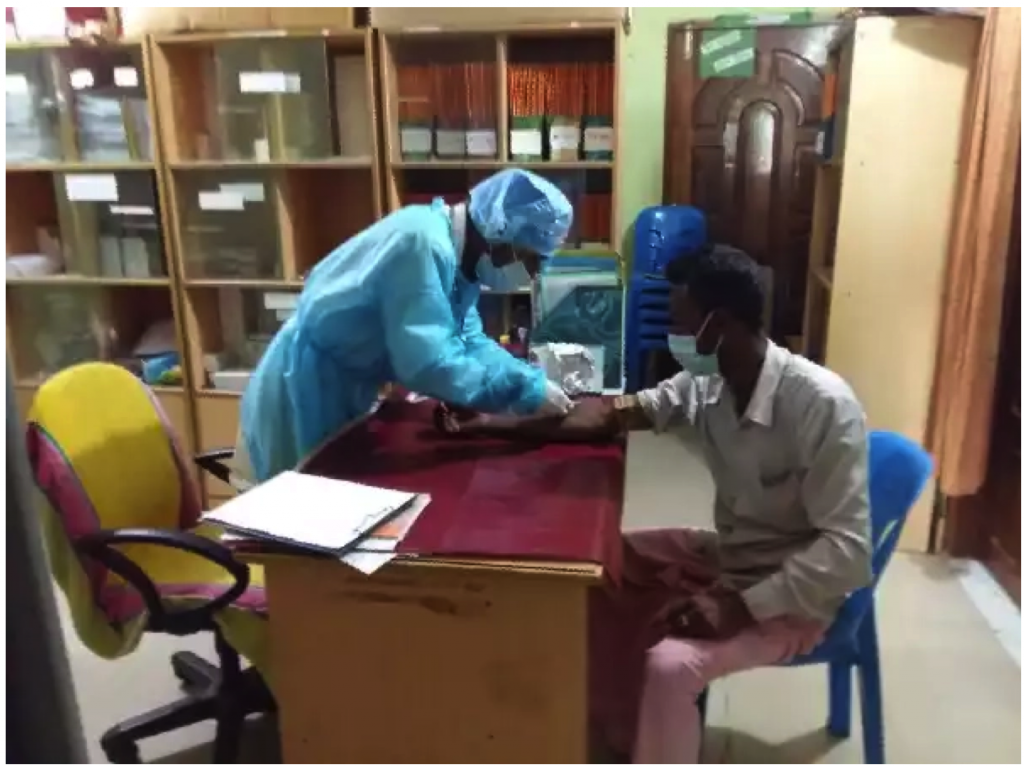 Can you provide an example (or examples) of a service for MSM, and for transgender people that Bandhu has been able to still deliver?
(this could be for example the community clinic operating shorter hours, or things are moving online/through telephone, ARVs can be posted to clients, condoms and lubes can be posted, or you were able to provide shelter, – what did Bandhu have to do to enable the continuity of such services?)
During the Covid-19 situation, the activities of all service centers (DICs, Sub DICs and Outlet) are being implemented per instructions of Bandhu Management under the overall guidance of PR, as well as complying with the Govt. decision which provided through AIDS /STD Programme (ASP).
DICs, Sub DICs and outlets currently operate their regular activity three days a week—Sunday, Tuesday and Thursday—from 09.00 am to 05.30 pm. In this modality, Peer Educators come to the service centers three days a week and collect the required health commodities (condoms and lubricants) as per beneficiary requirement.
Condom and Lubricant Distribution:
In the current crisis situation due to Covid-19, all peer educators are communicating with beneficiary through mobile and distribute condoms and lubricants to the beneficiaries conducting in a nearest safe place from both PE and beneficiaries end, as well as their own homes and also through the depot holders as per the guidelines provided for field implementation from Bandhu. Also, we observed that, some beneficiaries who are living in distance they are unable to come in the nearest safe place due to transport limitation or high fare of transport. It would be good if we able to post their required health commodities as per their need but that is also not possible due to fund limitation.
The clinical sessions are conducting three days a week (Sunday, Tuesday & Thursday). Beneficiaries are being provided HTS, STI and general health services while maintaining social distance and following all the COVID-19 precautionary guidelines issued by the According to the decision of Bandhu Management, in this COVID-19 situation, the clinical sessions are conducting three days a week (Sunday, Tuesday & Thursday). Beneficiaries are being provided HTS, STI and general health services while maintaining social distance and following all the COVID-19 precautionary guidelines issued by the government and the World Health Organization.
Under this crisis situation, the clinical sessions are conducted in thirteen based service centers. Beneficiaries are receiving these services by attending the service centers with their peer educators at a pre-scheduled time.

The difficulties encountered in conducting a clinical session during the COVID-19 crisis are:
Clinical sessions are postponed in rest of the service centers due to movement restrictions of Medical Assistants from base DICs under the COVID-19 situation.
Beneficiaries cannot receive conferred Medical services due to not conducting the clinical services in Sub DICs and Outlets. As a result, the Sub DICs and Outlets are far from achieving their HTS, STI targets.
The following activities could not be possible to accomplished in those service centers where the clinical sessions are being postponed-
In most cases, beneficiaries have not been referred to other services from our service centers.
In most cases, patients have not attended in any phone call for the services.
Except some service centers, exit interview could not be possible to conduct.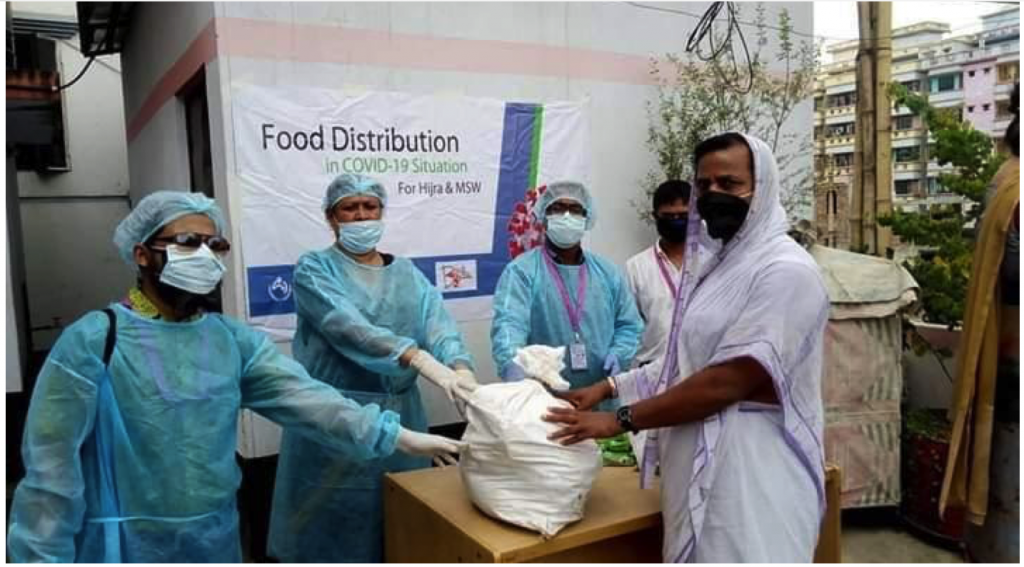 Have you had to respond to GVB (in the household of MSM, and trans with members who do not accept them), and what are Bandhu's measures to enable them to leave to a safer place?
Are there other agencies that Bandhu work closely with on GVB/domestic violence?
Yes. From early March, Bandhu began reaching out to the MSM and Transgender focusing on Gender Based Violence, since COVID—19 has made the lives of Gender Diverse Populations much more miserable. Bandhu has started "Mobile surveys on Violence against Women & Transgender", along with another renowned organization called "Manusher Jonno Foundation", for Gender diverse people. We have reached a total of 400 vulnerable community people through this survey from Dhaka, Khulna, Chittagong and Mymensingh. Out of 400, we have found 276 cases of different forms of violence. Moreover, we have developed a detailed questionnaire for the mobile survey in which we can cover the complete information regarding the violence. Our field staff has been oriented on the basics of "Gender and Gender Based Violence". In May, Bandhu has developed a service called "Porichoy" that has been providing heath and counselling support to the community. On the other hand, Bandhu's existing helpline, "Ain Alap" has been a legal support for the victims during the COVID 19 days. We also recommend our field staffs to follow up closely on the cases and provide necessary support and assistance. Since July, we have extended our support to children as well. The survey will also be conducted on children through "Violence against Children.
---
Share this