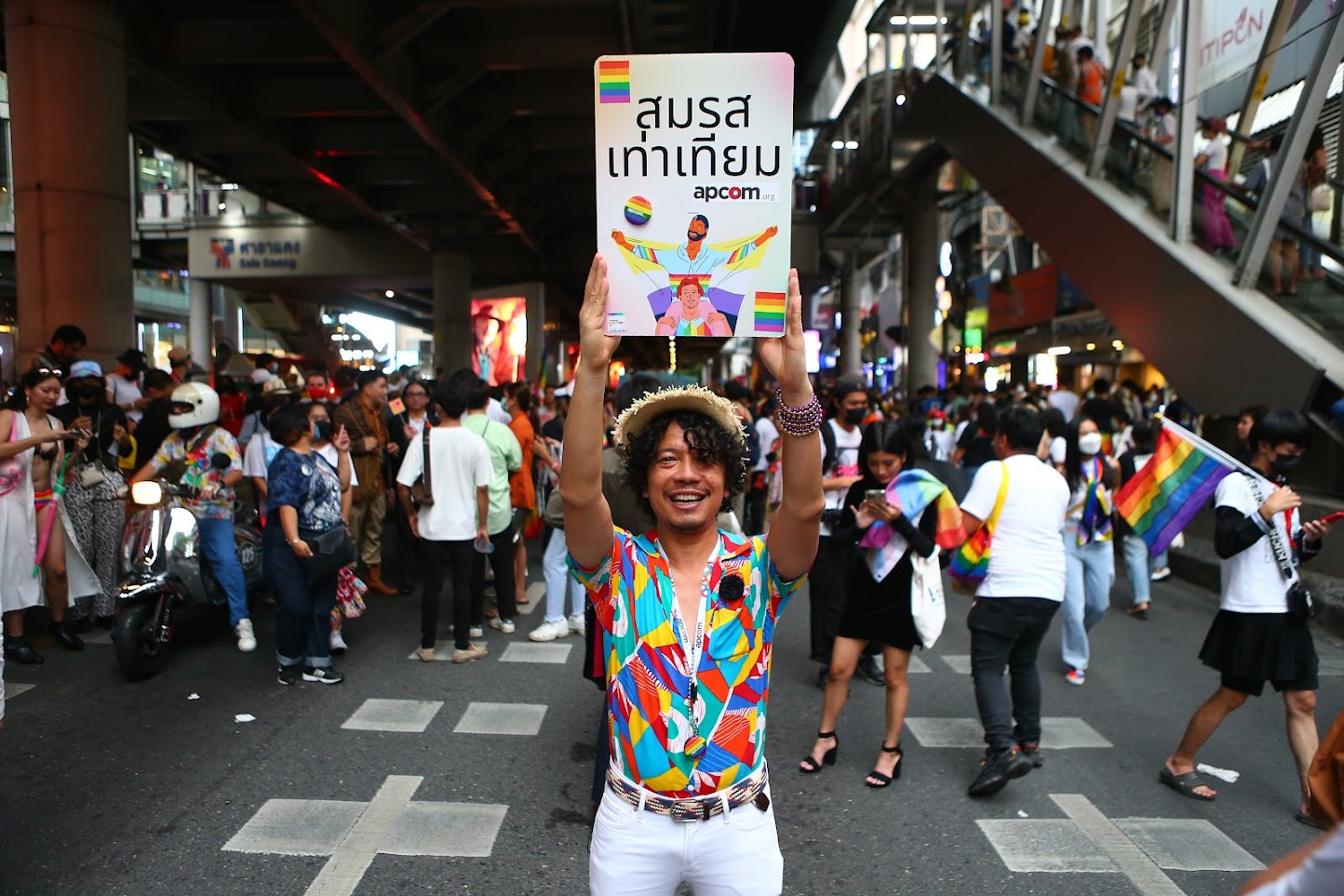 Organized by the LGBTQI community and its allies, as well as a number of government agencies and non-governmental organizations – and marking the Pride Month with the flamboyant parade, which the city has not seen in over a decade. APCOM joined the parade down Silom Road, one of Bangkok's most well known LGBTQI-friendly areas for about 1.5 kilometers from Maha Uma Devi Temple to Silom Soi 2.
Participants from all genders and from all walks of life walked together to celebrate diversity, love, being who they are – and chanted as they marched to promote various social causes, including marriage equality, gender recognition, and the rights of sex workers.
"Bangkok Naruemit Pride demonstrates the strength of the LGBTQI community in Thailand, and has garnered interests in the region as a beacon of hope for advancing LGBTQI rights. We are asking for the same rights, and not special rights."

Commented Midnight, APCOM Executive Director, who took part in the colourful march with other Thai LGBTQI activists.
The next Pride March will take place in Thailand's well known seaside city of Pattaya, two hours from Bangkok. Named Pattaya International Pride Festival 2022, festivities will take place 24-26 June, with a parade on 25 June.
---
Share this