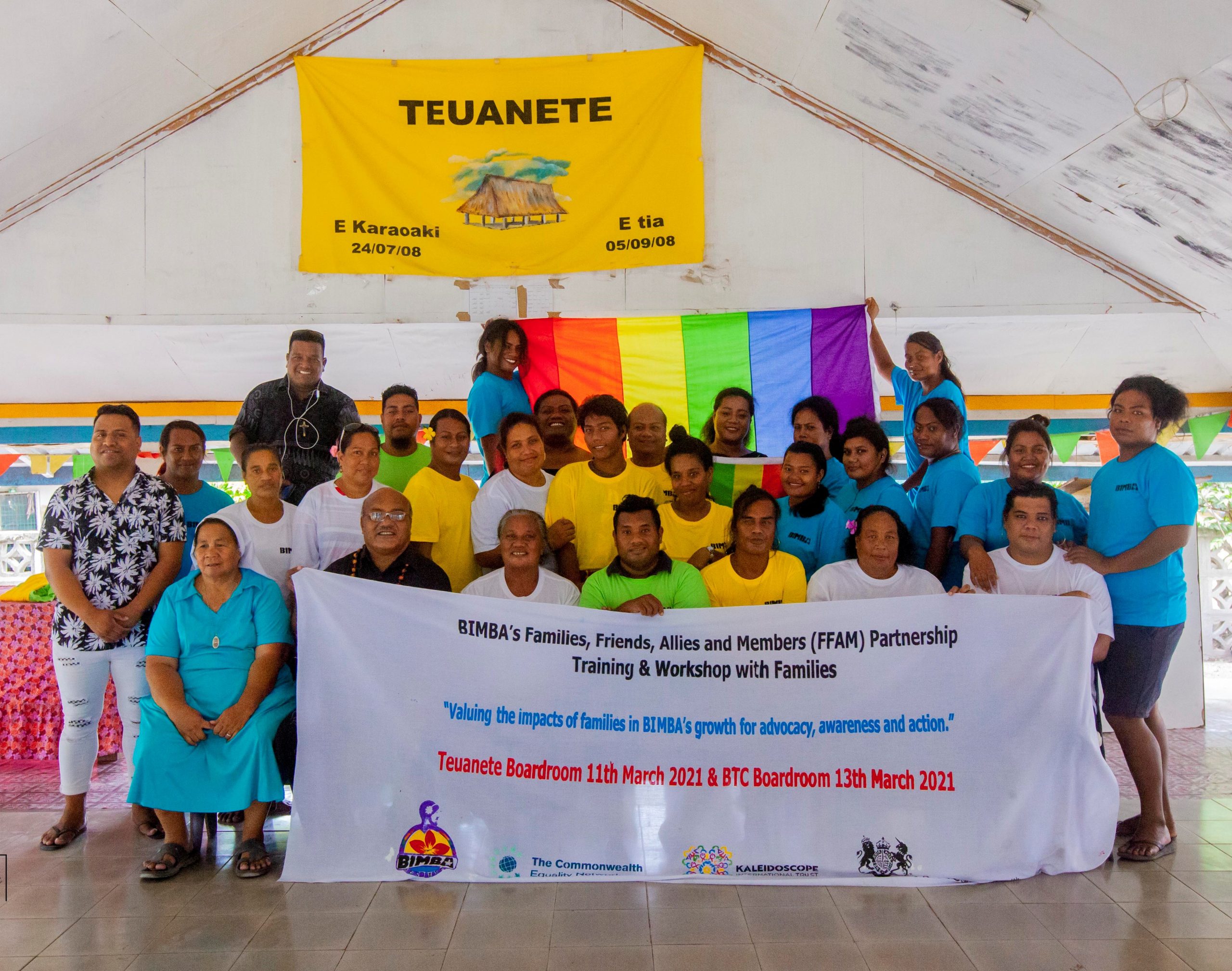 Contributor : Tebeio Tamton
Advisor and Co-Founder of Boutokaan Inaomataia ao Mauriia Binabinaine Association (BIMBA)
Kiribati
---
"However, consensual sex between men, or homosexuality, is still criminalised in Kiribati and thus, the decriminalisation of such discriminatory laws is the ultimate goal for BIMBA."

Tebeio Tamton, BIMBA, Kiribati
I was born and bred i-Kiribati and grew up like any typical island boy in Kiribati. I knew that I was different, or gay, from primary school aged 6, and since then I was in the closet for almost 15 years. Long story short, it was not easy for me to be gay around that time, especially with a strict Christian upbringing. Being gay was considered immoral, weak, and unbecoming of an i-Kiribati. Therefore, I came out on social media (Facebook) aged 21, during my last year of undergraduate studies at the University of the South Pacific (USP) Fiji.
In 2010, coming out on social media was nothing compared to 2021, as not everyone on the island had access to the internet then, but it was important for me as it marked a turning point in my life from being closeted to openly gay, as I was about to graduate from university. My coming out was somewhat influenced by my brief involvement with the Drodrolagi[1] Movement in 2010, when it was lobbied to be part of the USP's Student Association, under the leadership of Kris Prasad. In fact, it was also Kris Prasad who encouraged and supported me, four years later, to attend the inaugural Pacific Human Rights Conference in Nukualofa, Tonga, in 2014. The event was organised by the PSGDN (Pacific Sexual and Gender Diversity Network), then called the Pacific Sexual Diversity Network, and while there, I was able to register my interest to establish an LGBT organisation in Kiribati, that would become a member of the PSGDN.
By 2016, a team of transgender women and myself were able to obtain enough interest from binabinaine[2], to establish a civil society organisation intended to amplify the voices of binabinaine who are constantly experiencing social discrimination, hatred and stigma because of their diverse sexual orientation a, gender identity and expression (SOGIE). With PSGDN's advice and guidance, as well as that of other regional partners, coupled with support from members and national stakeholders, BIMBA was able to secure a work space and plan, develop and implement its advocacy and awareness campaigns on antidiscrimination towards binabinaine in Kiribati.
Activities include some notable work, such as member consultations for strategic planning, financial management and human resource development, multi-stakeholder consultations, trainings, and workshops on SOGIE, social media campaigns and competitions. Perhaps it is noteworthy, that in 2021, the recognition and visibility of binabinaine has improved compared to 10 years back. However, consensual sex between men, or homosexuality, is still criminalised in Kiribati and thus, the decriminalisation of such discriminatory laws is the ultimate goal for BIMBA. This, however, cannot be done by BIMBA itself, and it requires more work with families, friends, allies and stakeholders in the country. As a single parent, I am hopeful that being a lesbian, gay, bisexual, and transgender in Kiribati, will gradually be accepted and respected by people in the country, and that the work of BIMBA today will continue to provide a better environment for children and parents with diverse SOGIE, to live and thrive in Kiribati.
---
About the contributor:
Tebeio Tamton is a food scientist/fish inspector by training and profession, and has worked with the fisheries sector in Kiribati for about 10 years.
He is the Co-Founder of "Boutokaan Inaomataia ao Mauriia Binabinaine Association" (BIMBA), an LGBT advocacy and activism – civil society organization, established in 2016 He is a single father of a beautiful daughter, and currently lives in Bikenibeu on South Tarawa, Republic of Kiribati.
---
Share this