---
My photos tell a story. It says that I am here, that I have cultivated and demanded respect for my body because I have accepted who I am as I am. I have cultivated my body confidence.
"Body confidence to me is the empathy that you project towards your body by feeling at home in your body, no matter size or shape."
"When you live with body confidence, you free up an incredible amount of energy that you can then focus on your career, mental health and allows you to genuinely connect with the people you love. In doing just that – allowing yourself to be kinder to yourself – you permit your mind and heart to live a life aligned with your true values and release the best version for the world to see."
I ensure I am mindfully aware with whom I converse with when it comes to body talk, my mental wellbeing is non-negotiable and that means connecting with my body, whether this would be through fuelling it with the right balanced nutritious meals, doing an intense work out in the gym or choosing to laze on the beach! Stay the hell away from social media – toxic communities that entertain 'perfect body size/images – and deeply connect in social settings that allow you to be your whole of self, to thrive. That's all I do.
From a Pacific lens, there is a growing concern amongst teens, where picture-perfect presentation through many social media platforms and the growing filters demands us all to be just like that: what the filters spit out and what we see in the social media! This entire narrative around 'beauty' and 'fat shaming' needs to be destroyed and healthy conversations sparked. Normalizing conversations around positive body image need to start from homes! Simple. As a single dad – I try my darnedest to ensure my son (who is 11) grows up to love whatever his body size is, in a healthy and beautiful way!
What do you like about the APCOM body positivity campaign and what would you like to see happen as part of the campaign?
As an APCOM Advisory Board Member, what I absolute love about this campaign is that it's so inclusive, this means for us here in the Pacific . This campaign aims to crush the idea that there is a perfect body standard and celebrates body diversity. Each one of us is unique and this should be celebrated by promoting discussions on body positivity that is inclusive of all races and ethnicities, differently abled people, gender identities, sexual orientations and/or health status.
What would your advice be if someone feels they are not comfortable and confident to do what you're doing as part of the campaign?
Try. That is the first thing. Look at yourself in the mirror and love who you see. Say one word daily – make a small post-it note and plaster the damn thing on the mirror – read it, read it and read it until it soaks and sinks in your skin! That is fundamentally the most important piece of advice I could ever share with my younger self. I didn't just wake up at the age of 40 and did this. It took years of self-loathing, suicidal attempts and thoughts, to then rebuilding that loath into love and fuelling my mind to align with positive thoughts to then projecting that and displaying it to what you see. It's a journey and one that also heals the open wounds we get from verbal, physical and mental bullying.
---
See also: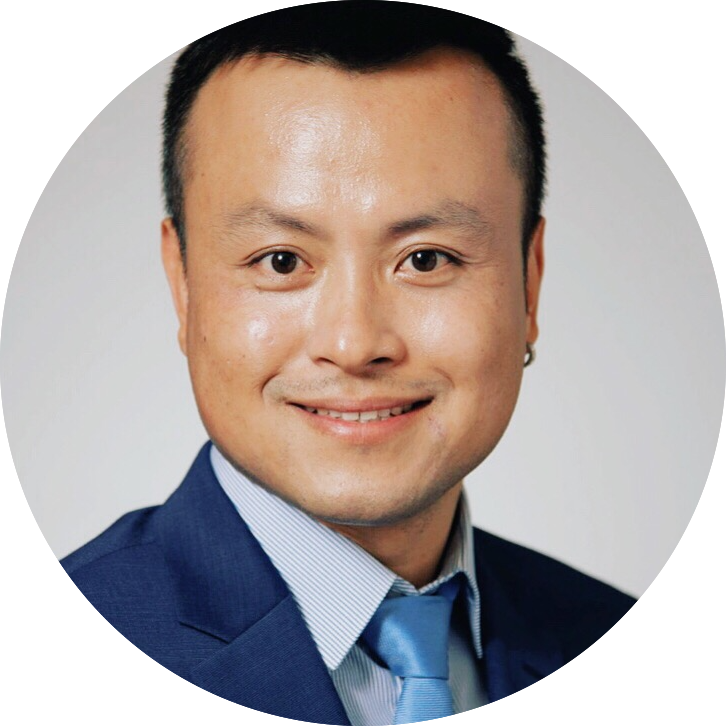 "Before I did this campaign, I was super sensitive about my scars on the chest. However, after I reviewed these scars, they became less ugly and annoying. I started to accept them as one part of my body."

Michael Liu
"This campaign is a very good start to change the negative perception about your own body, to make you realise that you are already beautiful and that you do not need to be perfect in the eyes of others."

Vaness S. Kongsakul, Operations and Communications Officer
"My photograph expresses my vulnerability and, as we all struggle in this long journey of growth and self-acceptance, I hope people can feel they can express any emotions they have or relationship they have with their body."

Chartlada Sangakij (JJ), Creative Communications and Media Assistant
---
How to take part in the campaign?
Through any of your online activities, please message about body positivity with the hashtag #apacAllBody. The best way is to speak up about body positivity on your private or public platforms. Give your opinions and motivate people.
You can share through our social media as well
Photograph – Post your photo(s) that show how proud you are with your body and hashtag #apacAllbody together with other hashtags you would like to support. For example, #mybodymypride, #realsizebeauty , etc.
Nude photo: Full naked, half naked or showing only some body part(s).
For the skin color & texture matter, we suggest you show your bare skin.
Wear body fit clothes: You can show your body shape through fabrics as well
Body paint: Paint or write word(s) or short messages on body part(s) for example back or belly
Signboard: Write word(s) or short messages on a paper or tablet, taking a photo with you (naked or with clothes on) holding it.
Video – Instagram Reel or TikTok no longer than 20 seconds.

Duration
14 February – 25 November 2022
Exhibitions
Your submission may be chosen for two exhibitions planned in June and November 2022!
If you are interested in sponsoring this campaign to show solidarity for a more equal and just society for LGBTQI human rights, and people living with HIV, please contact APCOM on [email protected], facebook.com/apcom.org, twitter.com/apcom
---
Share this