Contributor:
Dhananjay Chauhan
President of Saksham Prakriti Welfare Society
---
"I hope the situation will be under control and normalised by then. But we have to be very careful and should maintain social distancing. I think we should not cancel WorldPride."

Dhananjay Chauhan
President of Saksham Prakriti Welfare Society
I started working for the betterment of the LGBTIQ community in Chandigarh in 2002. I led the community and in 2009, I registered an NGO with the name of Saksham Trust which has now become Saksham Prakriti Welfare Society.
Our mission is to raise awareness in society, especially with our young generation, who can understand us be our strong ally. Therefore, we started organising events, seminars and workshops with students, and they started working with us. Many students who study social work, human rights and other academic disciplines, became interns within LGBTIQ community. As a result, in 2013 we planned to organise the first LGBT Pride in Chandigarh. I knew it would be difficult for me, but I did it. I worked hard to make it possible. Many people and government officials objected to the Pride, but it was my wish and remained determined to make the Pride a reality. I decided to start the Pride from Panjab University in Chandigarh. Our Pride March became a milestone for future plans of the Chandigarh state government. 

I know we need more work to be done, but I believe that change never happens overnight. We started with a one- day event.  but after 2016 we started organising Pride week and in the coming years we will have Pride month. In Pride week, we organise cultural, open mike seminars and many more events every day in different colleges and departments of Panjab University More than 500 people took part in the first Pride in 2013, and that number had grown to 1000 in the 2019 Pride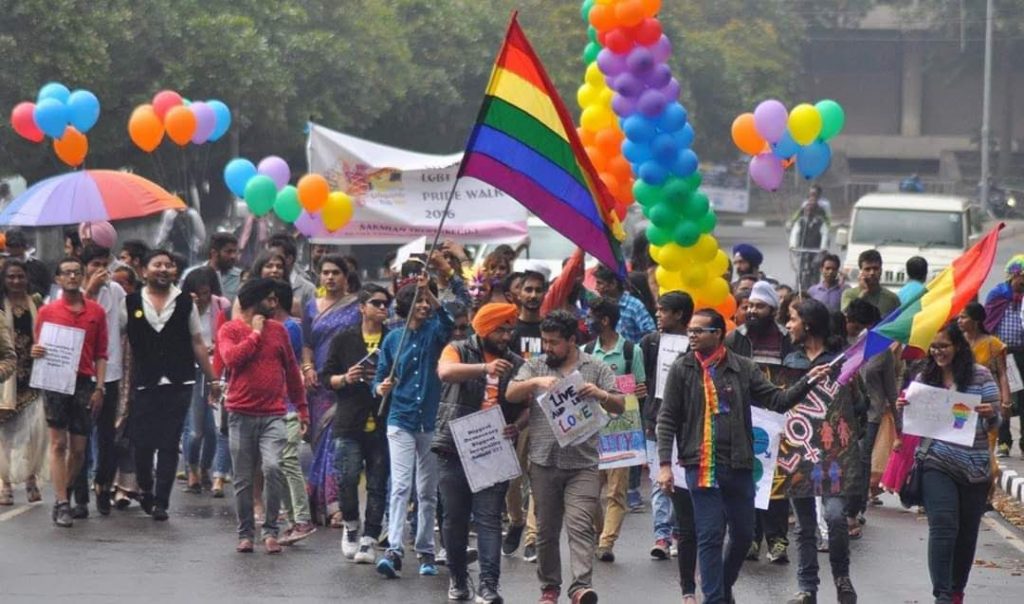 Chandigarh 's neighbouring states Punjab, Haryana, Himachal Pradesh. Jammu and Kashmir has also become friendly, when they learnt about our Chandigarh Pride, as many students from these states are studying in Panjab University. When they go back to their hometowns, they talk about the LGBTQ community with their parents and friends.
When I look back to 2002 and I compared the situation then to the present time, I have seen a lot of positive changes in society. Pride for me symbolises the expression of freedom, rights, togetherness and solidarity.
As a result of our advocacy efforts and Pride events since 2013, Panjab University became friendly and waved off student fees, constructed separate toilets for transgender students and established an anti-discrimination hotline. The state government of Chandigarh established a transgender welfare board in Chandigarh.
We organised seminars, workshops, open mic poetry events, cultural events and dance and music in different colleges and departments of the university.
Chandigarh Pride was being planned in January and February 2020 and our events would run between 16 – 22 March, but unfortunately everything was cancelled due to the lockdown. Payments were due, but all sponsorships were suspended and, as a result, I am still in debt.
When we learnt that all our events were being cancelled, we began organising events online, for example on Instagram live and Facebook live.
The number of COVID-10 cases is increasing day by day in India, so I think it will not be possible to organise Pride in 2021. Up until now we are not planning to organise physical events, but we meet every month to assess the situation. So far, we have been planning online events.
I think WorldPride 2021 Copenhagen should be organised after September 2021. I hope the situation will be under control and normalised by then. But we have to be very careful and should maintain social distancing. I think we should not cancel WorldPride.
Find out more about Chandigarh Pride in 2019 here.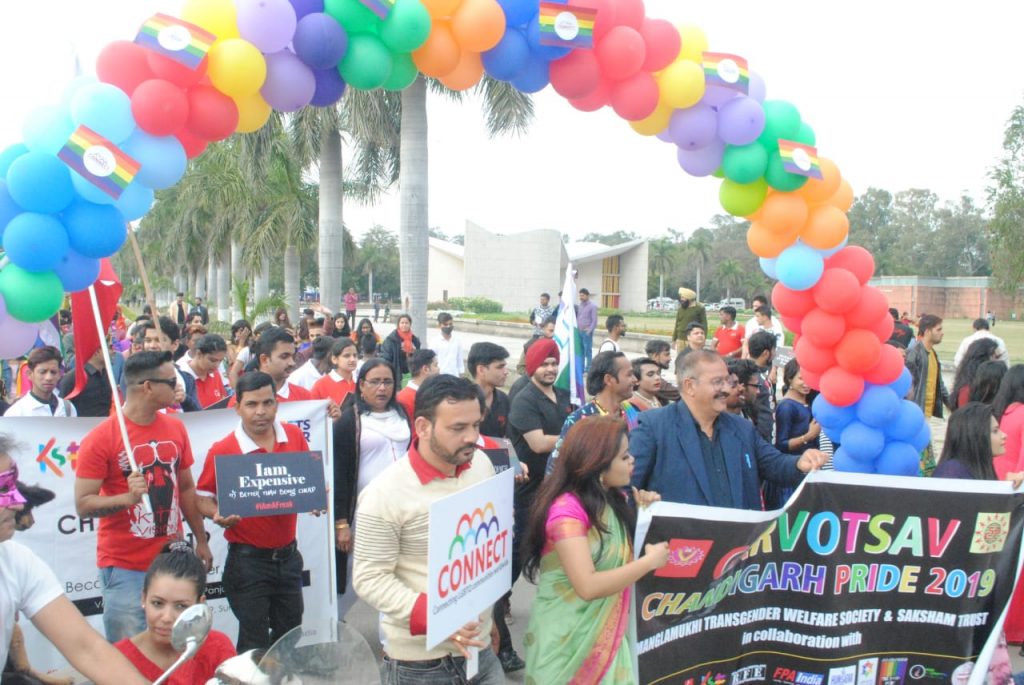 Share this