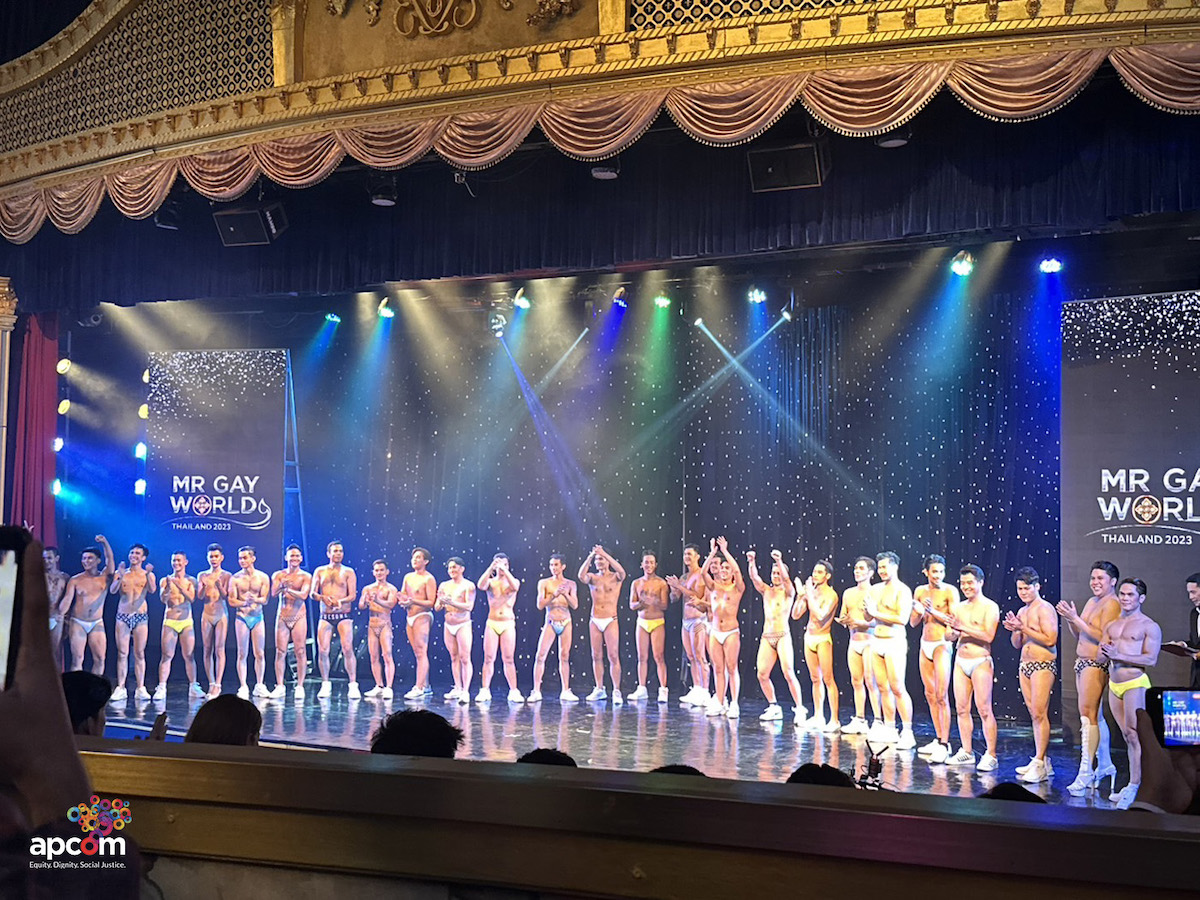 On 13 May, the 2023 Mr. Gay World Thailand was crowned.
Congratulations to Nazmadih Mateem Nujan, an outdoor fitness instructor, who is also the first Thai Muslim to win this title, will compete in October in South Africa for the title of Mr Gay World 2023.
"Mr. Gay World Thailand contest also focuses on the need for social movement. It is a 'communication space' for the contestants to voice their issues and demonstrate their actions for change. We also want to ensure diversity within the contestants and welcome participants from ages 18 to 50, differently abled bodies, and also trans men who identified as gay,"

commented Nikorn Chimkong, Director of the Bangkok Rainbow Organization (BRO), one of the organisers of the event.
Mr. Gay World Thailand 2023 Nazmadih Mateem Nujan, 30, is the first winner to receive the crown named The Power Of Gender Equality Crown designed and produced by Peony by Ingkhawat.
APCOM is proud to be one of the community supporters of the event held at the Mambo Cabaret Theater, and we are glad to see Mr. Gay World Thailand contest again after two years of hiatus due to the pandemic.
Congrats to all the 29 contestants involved – you are all winners! We wish all the best for Mr. Gay World Thailand 2023 in the international contest taking place in Cape Town, South Africa 23-29 October 2023.
Mr. Gay World Thailand 2023
"Teem"
Nazmadih Mateem Nujan
1st Runner Up
"Gunh"
Gunh Kula-atapinya
2nd Runner Up
"Nutt"
Kornphat Vikromwongsa
3rd Runner Up
"Oat"
Rangsit Mekarakpinyo
4th Runner Up
"Art"
Supha-at Satyathewa
Best National Costume
"Dan"
Karanyaphas Setthabulakorn
Best Swimwear
"T'Kob"
Tindaranpop Klanprasert
Best Formal Wear
Best Social Campaign
"Gunh"
Gunh Kula-atapinya
Popular Vote
"Tum"
Wutthichai Chaikom
Missed the competition?
You can watch it here: https://www.youtube.com/watch?v=rD5ZBK5hmDQ
---
Share this