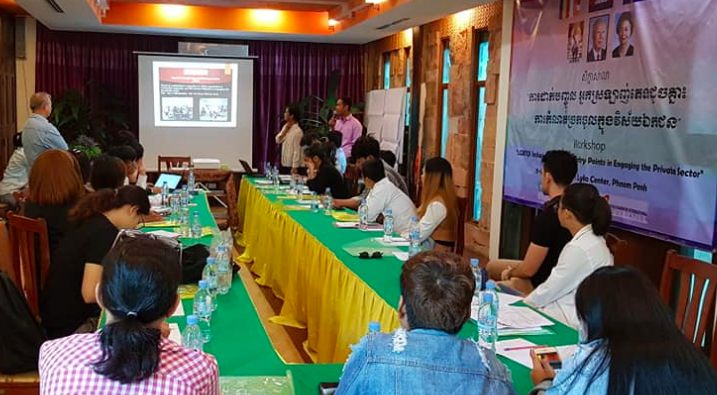 Micro Rainbow International Foundation's vision is to contribute to a world where lesbian, gay, bisexual, trans and intersex (LGBTI) people can achieve their full potential in life and have equal access to employment, training, education, financial services, healthcare, housing, places of faith, and public places and services. In Cambodia, Micro Rainbow Cambodia addresses the situation of poverty of LGBTI people in Cambodia.
APCOM is currently in the process of reaching out to better understand how community based organisations are dealing with the ongoing developments and day to day running of their organisations during this unsettling period in relation to the COVID-19 pandemic. Micro Rainbow Cambodia is one of our partners under Finance Inc., supported by Voice.
Cambodia current statistics as of April 24, 2020

COVID-19 cases: 122 (reported)

Loss of life: 0

Recovered: 110
1. What is the current COVID-19 situation in your country and what measures if any are you/your organisation is doing around preventing COVID-19 infection not only for your staff but also partners?
There are 107 confirmed cases and thousands of people are quarantined. We and our partners are following the guidelines of Ministry of Heath on social distancing and stay at home if necessary. We work from home.
2. What has been the immediate impact of COVID-19 in your organisation and in your community?
We can't mobilize, organize trainings, and meetings. We can only do work at home and meet few people (not large groups).
3. What are the main worries in your organisation on the impact of COVID-19 – in the short term and long term?
Concerned about our beneficiaries because they can't earn anything during this period of time and they need support on food, pay for rent, and utilities. Some LGBTQI who work in the service sector are presently not working due to closure of some establishments.
We are also concerned about mental health and well-being services for LGBTQI persons who might need them as they are not easily accessible now.
LGBTQI who do not have good relationships with their families cannot seek family support at this time.
4. If you were having a meeting with donors and supporters what would you like to say to them?
Possible assistance to LGBTQI community members for their basic needs like food and shelter.
5. Anything else APCOM could do during this time:
If APCOM can help some LGBTQI community on food and clean materials would be best.
---
For more information on Micro Rainbow Cambodia.
Share this