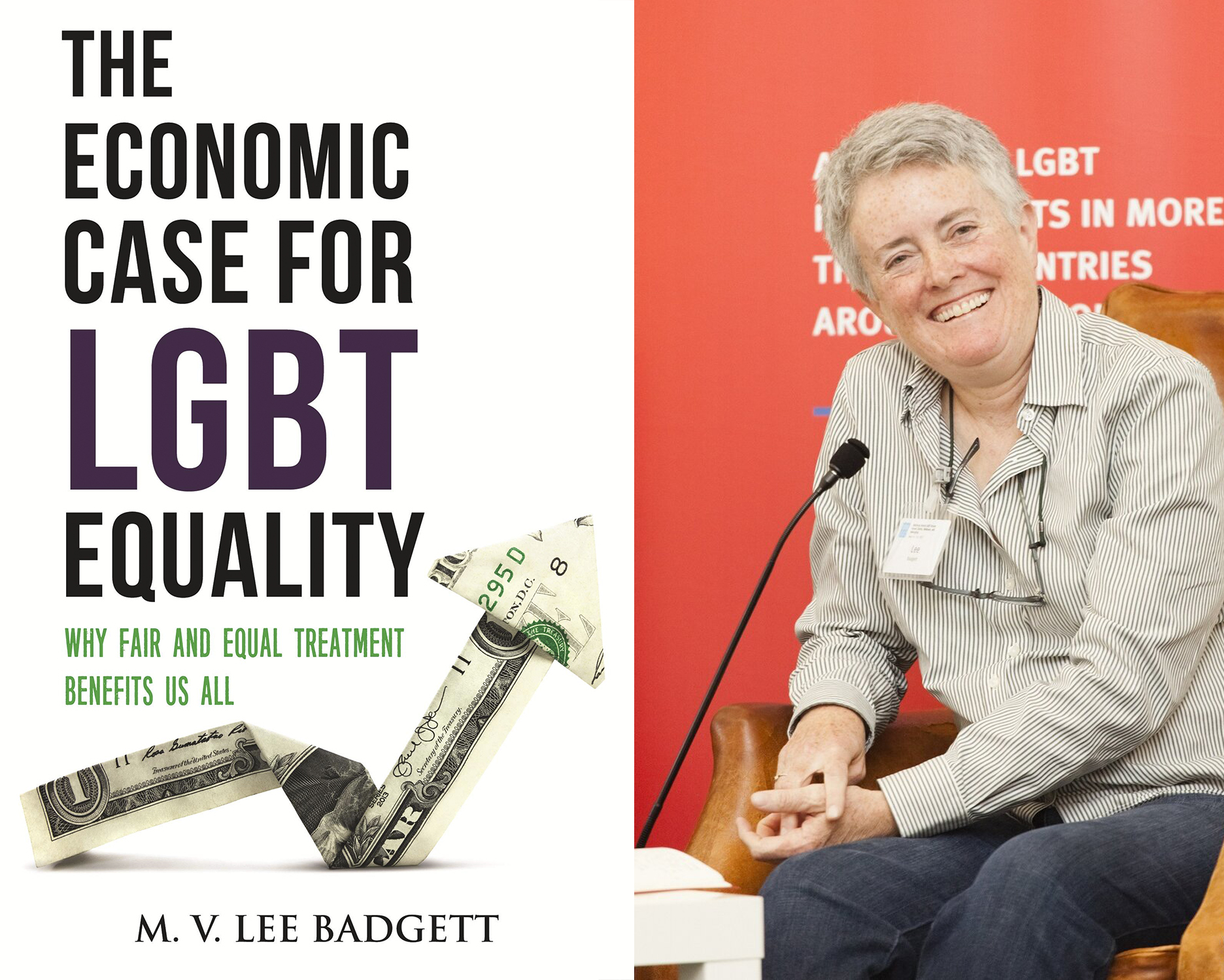 Contributor:
Ramil Andag, APCOM
---
Effects of COVID-19 on LGBTQI Communities, The Importance of Partnerships for Data Generation, and Leveraging Data for Inclusion
---
Part one:
The Business Case for LGBTQI Inclusion: An Online Conversation with Prof. M.V. Lee Badgett.
---
APCOM had the opportunity to have a virtual conversation with Professor M.V. Lee Badgett on her book 'The Economic Case for LGBT Equality: Why Fair and Equal Treatment Benefits Us All' last June 15, 2020.
Aside from sharing highlights from her recently released book, she also shared her insights on how civil society organizations can maximize data in her book in our advocacy; and the mutual relationship between the business case for LGBTQI inclusion and human rights.
M.V. Lee Badgett is a professor of economics at the University of Massachusetts Amherst and the co-director of its Center for Employment Equity. She is also a Williams Distinguished Scholar at UCLA's William's Institute.
She is also a member of APCOM's Technical Advisory Group which was convened for Finance Inc., a multi-country project which APCOM and our country partner organizations are currently implementing in Cambodia, Indonesia, Lao PDR and the Philippines. Finance Inc. is engaging development banks and the private sector on LGBTQI inclusion and is being supported by VOICE Global.

---
How has COVID-19 affected the LGBTQI people and communities? Are there effects on experiences of discrimination and the overall economy?
I wrote the book before all that happened and I think about it in two ways. One way is to take what I described in the book as where we begin before the COVID-19 crisis. Where we began before the COVID-19 crisis puts the LGBT people in greater risks, both economically because they have few resources to meet the huge challenges when the economy collapses in many places. Then, people are suddenly unemployed. It also creates health conditions which might suddenly exacerbate vulnerability to the virus itself.
From both these perspectives, we will expect the LGBT people to be more vulnerable than the average person in an economy. I don't know if there are already data to show that—I think there are one or two places in the US that are starting and trying to collect it. Outright International came up with a very quick study and interviewed people in many different places. They found out that the COVID-19 crisis puts a huge burden on LGBT people in every part of the world.
People are losing their jobs and their livelihoods, especially in the informal sector trying to keep themselves alive economically. They are forced to put themselves at risk. The kind of support that was there, such as the organizations and the support structures may not be there now to meet the need of people for housing, jobs or food.
What are the roles of civil society organizations working on LGBTQI issues on data generation?
It is very important for civil society organizations to be involved in this. For one thing, they are the ones who can push government agencies to take that step and for researchers to ask for that. Furthermore, to work with researchers on how best to construct and answer these questions; and furthermore on how the data will be useful.
Reaching the population which is an issue of getting the representative sample and partly knowing how to ask questions—about those identities reaching economically and ethnically marginalized populations, can be very challenging.
How can civil society organizations improve our evidence building on inclusion, especially in a larger economic context?
The kind of data that economists use, is the same kind of data that we have been talking about.
I guess I look at it in two ways. One is long term, regarding a big data agenda where we are pushing government agencies and development agencies to start collecting data and furthermore learn how to do it better and better. But we have to start somewhere. Partnerships are really important for researchers to partner with organizations like APCOM, and for other organizations to figure out how to meet some of the knowledge that is needed.
It's not just about data by itself—we want to know something about LGBT people's lives. Often we want to know answers to questions which people have asked us in different contexts. I think you want to try to develop those partnerships. It makes our research better because we are talking to people who are out there and who know why that research is important. It makes our research better because community organizations have knowledge about what the community is like, how they think of themselves, where they live, who they are and what they do. You need some basis of that kind of knowledge, even to create a survey.
Every time we do a survey, we have to learn more about how to do the next surve and how to do it better. It's a process of our own learning and I think the partnerships also mean that when civil society organizations are invited to government statistics offices to have a conversation, it's nice to have a friendly professor to bring along with you who can also speak a different language about research. So, people like me—researchers—have something to contribute about how to conduct these surveys.
It brings different kinds of strength to partnerships like that. It might be possible to partner with businesses who might fund research, or they have people with them whom you might be able to survey.
There are many different partnerships which we can think of, which bring different kinds of strength together and make the research move much faster.
How can the increasing data on LGBTQI inclusion help those who are advocating for inclusion, specifically with the private sector?
In engaging with the private secto—specifically businesses—this can be a very powerful argument. There are multinational companies who have been arguing for the business case for LGBTQI equality for a long time. Those are the big companies. We do have some numbers that we can show. There are some studies primarily in the US which show that when these companies have more inclusive policies for LGBTQI, their profit and productivity levels go up. There is one study which shows that having non-discrimination laws in the US were good for the creativity, fom companies that put premium on creativity and innovation. At that level, where companies that have such policies compared to companies which don't have such good policies, it shows that companies with good policies are doing better. Sometimes they know that their competitors are more LGBTQI inclusive and they hold onto their employees. They need to have the same kind of policies and benefits so that competition keeps them in line.
Another case is that some companies will say that it is the right thing to do, and it's a good thing for us to do as a business. There is an acknowledgement that there is a human rights angle to this, which is as important. In instances where businesses do not think of themselves as primary stakeholders for enacting human rights, the business case is helpful to support that.
---
APCOM would like to extend our gratitude to Prof. M.V. Lee Badgett for taking time to sit with us for a conversation and for sharing her expertise and insights with us.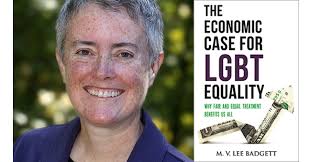 M.V. Lee Badgett's book The Economic Case for LGBT Equality: Why Fair and Equal Treatment Benefits Us All is available on Amazon, Barnes and Noble, Indiebound, Bookshop.org, and Beacon Press.
---
Share this