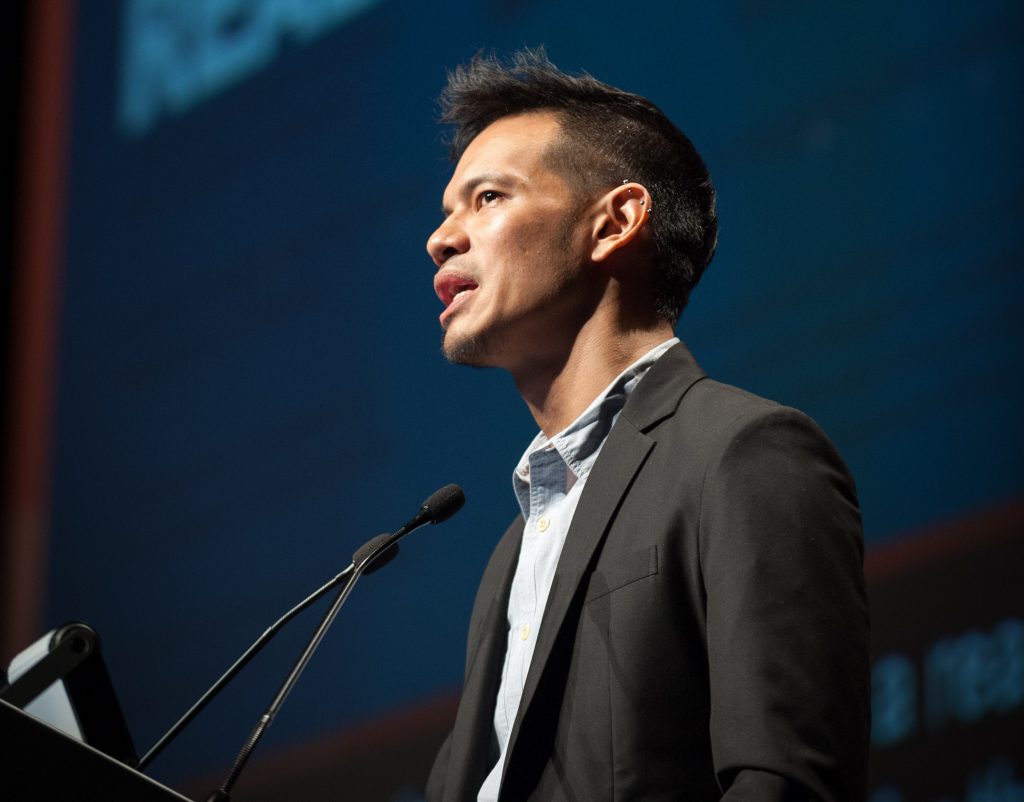 Laurindo Garcia is an HIV-positive, LGBTQ community organiser who has worked with groups in Australia, Asia, North Africa and the U.S. As founder of Be Inclusive he operates the Registry of Inclusive Businesses that includes over 200 companies and his clients have included Airbnb, Levi Strauss & Co. and Salesforce. Laurindo was elected an Ashoka Fellow in 2015 and won the Singtel Future Makers competition in 2018.
During the pre-conference at the APCOM Community Summit, Laurindo Garcia shared with us his thoughts on challenges and innovative approaches when engaging with the private sector for funding.
Funding for community organizations is often a sensitive and challenging venture.
Community organizations look for alternative sources of funding because funds mostly cover programmes but not institutional expenses and overhead costs. Future funding from the traditional donors is uncertain as global and regional organizations are facing a funding crunch.
Organizations can explore funding in the form of donations, such as corporate giving campaigns. Another way to approach funding is through goods and services rendered, for example training, in return for fees. Sources may be SMEs and/or large (domestic) corporations and multinationals (e.g. FB, Google, P&G) which have a greater tradition or culture of supporting and doing business with community organizations in the LGBTI and HIV space.
Prior to engaging in private sector fundraising, community organizations need to reflect on whether this is the right avenue to explore for them. Private sector funding may fit the needs if your organization:
Is able to offer something of value to the funding prospect, e.g. access to an audience or an expertise that the company does not have
Has a corporate structure that matches the funding prospect's minimum requirements, in other words, do you have the right set-up that can manage this initiative.
Is prepared to invest time to cultivate a relationship with the funder and funding prospect and
Is flexible in its programme offerings. Companies pay for services that are customized for them, e.g. workshops.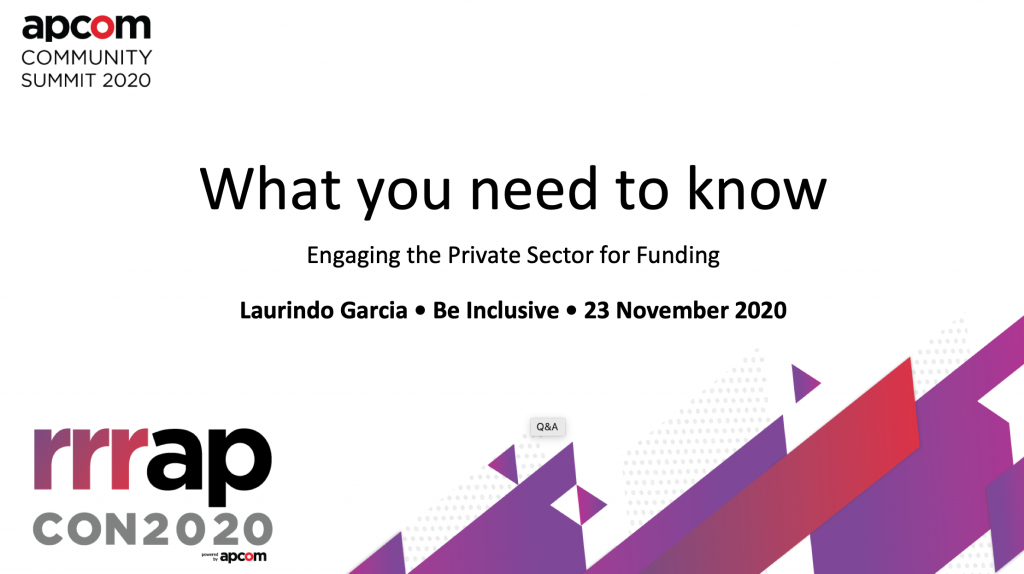 For a private fundraising engagement to be successful, there are three important components to consider. First and foremost, create a long-term plan that aligns with the organizational strategy. Define fundraising goals and related deadlines. Carry out a detailed market analysis to establish which brands are active in the market and how they relate to the organization's plan. Examine what contacts staff and board members have with any of the companies. Second, create (or expand) a network to build knowledge about community initiatives the company may invest in. Invite new contacts for an informal meeting and try, for example, to learn from SMEs about their business and the work they do for their local community. Larger corporations could share their experience with employee resource groups (e.g. working parents, employees with disabilities, LGBTI employees) and, in return, the organization may explain how its work may benefit the employees. Initial meetings are to get to know each other, not to ask for money. Third, develop the right pitch, to ensure exposure in the market that will guide future proposals. Make sure the proposal is brief, explicitly explains how the company will benefit in measurable ways (market visibility, workplace engagement) and is not submitted at the last minute.
At the end of the presentation, the Q&A looked into issues such as managing expectations, the ED's responsibility for outreach, the importance of visibility and how to present challenges and achievements to make the organization's work interesting to the donor. A key to success is to write short proposals that explain context, challenges and solutions, key performance indicators and present a clear workplan with key milestones. Fundraising is a learning process and while a rejection may be disappointing, it is an opportunity to refocus, gain experience and "build a thicker skin" and, if necessary, a motivation to look for other partners.
---
Find out more about fundraising
---
Share this