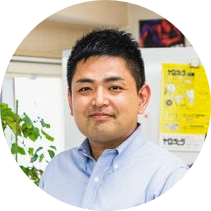 Contributor: Kohta Iwahashi
President of AKTA
Japan

Translation support: Ms. Michiko Takaku
---
I would like to introduce you to the U=U 2020 campaign that AKTA launched last year, from its community center in Shinjuku 2-chome.
It has been often said that the second target of Japan's HIV care campaign (90-90-90) is in very good shape, with the second 90 exceeding 90% and the third 90 estimated to be close to 100%. With some 30,000 people reported to be infected with HIV, the prejudice against people living with HIV remains and the general public's interest in HIV as an existing health problem is very low. There is still inadequate and discriminatory treatment by companies when HIV positive people continue to work or find employment, and some of those cases ended up in court.
Another major issue is the prejudice and lack of interest in people living with HIV among the gay community in Japan. In addition, it is known that many people are reluctant to voluntarily take an HIV test because they do not know what life will be like after an HIV diagnosis, which causes a lot of anxiety about work, school, relationships, money, and sex.
Figure 1 Living Together banner in TOKYO RAINBOW PRIDE PARADE 2019
In order to change this situation, we have been working in Japan for almost 20 years on the "We're already living together" project to convey the reality of the lives of HIV-positive people, their families and partners through reading notes. This project has become a karaoke event in Shinjuku 2-chome, a slogan in the Rainbow Parade in Tokyo, and in 2007 it became the slogan for the Ministry of Health, Labor and Welfare's AIDS Day. In 2007, it became the tagline for the Japanese Ministry of Health, Labor and Welfare's AIDS Day. NGOs in Mongolia are also conducting campaigns based on the Living Together campaign.
The campaign on U=U started a few years ago. In January 2020, Bruce Richman (Prevention Access Campaign) from the U.S., Simon Collins (i-Base) from the U.K., and Dr. Stephane Ku from Taiwan visited Japan on the occasion of the symposium on U=U, organized in Tokyo by the Japan AIDS Society. Several hundred people attended the symposium, including medical doctors, nurses and other medical professionals, researchers, government officials, pharmaceutical manufacturers, and members of NGOs working in civil society. After the symposium, Bruce, Simon and others visited community centers in Shinjuku 2-chome and Osaka, where they enthusiastically exchanged ideas about U=U with members of the NGO community.
In March 2020, Japan's HIV treatment guidelines clearly stated that health care providers should inform patients about the U=U concept during treatment. Hence, 2020 was a huge turning point for the U=U campaign in Japan.
AKTA planned the U=U campaign for the community in preparation for the Tokyo Rainbow Pride Parade that was to be held in May 2020. Not only AKTA, but also JaNP+, a network for HIV-positive people in Japan, and PLACE Tokyo, a support group for HIV-positive people, were working together to plan and implement the campaign. However, after February 2020, various activities in Japan were restricted due to COVID-19 and the Tokyo parade was cancelled. Similarly, AKTA's outreach activities to the gay community had to be suspended and the U=U campaign for the Tokyo community resumed in December around World AIDS Day.
Figure 2 U=U campaign materials for outreach around AIDS Day 2020
We put together a basic message about U=U, created posters, leaflets and a campaign website, and took the campaign to the streets of Shinjuku 2-chome and elsewhere. Its messages included a summary of key points to help people understand the concept of U=U and visuals using popular gay models. In addition, the Japanese version was translated into five languages (English, Hangul, Simplified Chinese, Traditional Chinese, and Vietnamese) for foreign residents in Japan.
As a cross-sectional community survey conducted prior to the launch of the campaign showed that 65.3% of the respondents knew about U=U, we expected that U=U would be fairly well known in the Japanese gay community. However, when we were actually doing outreach activities and distributing the campaign goods, the staff were asked many questions about U=U, some of which were critical.
Figure 3 U=U Study sessions at the AKTA community center with HIV specialists and researchers Dec 2020.
Therefore, a study session was held at the AKTA community center in December 2020 to explain the importance of U=U. The session was attended by medical doctors who actually treat HIV and are involved in the preparation of the HIV treatment guidelines, a researcher who continues to study HIV-positive people and is one of the main advocates of the U=U campaign in Japan, and an outreach project coordinator who held a study session at AKTA community center, which is also available on YouTube.
In addition, we had planned to create a Q&A booklet about U=U to answer frequently asked questions from the community. As i-Base in the U.K. (Simon Collins' base) had created a very easy-to-understand U=U FAQ booklet, we translated it into Japanese, added information for Japan and designed a Japanese version of the U=U. The booklet has been very well received and is not only used by the gay community but also by public health centers that provide HIV testing and hospitals providing HIV treatment.
Figure 4 Translated and redesigned into Japanese pamphlet originally produced by i Base in the U.K.
The U=U campaign in Tokyo started in 2020, but due to the impact of COVID-19, the scale of the campaign has been limited and has not yet attracted wide attention. We will continue to work on the campaign in the future to make U=U better known in Japan.
---
Share this