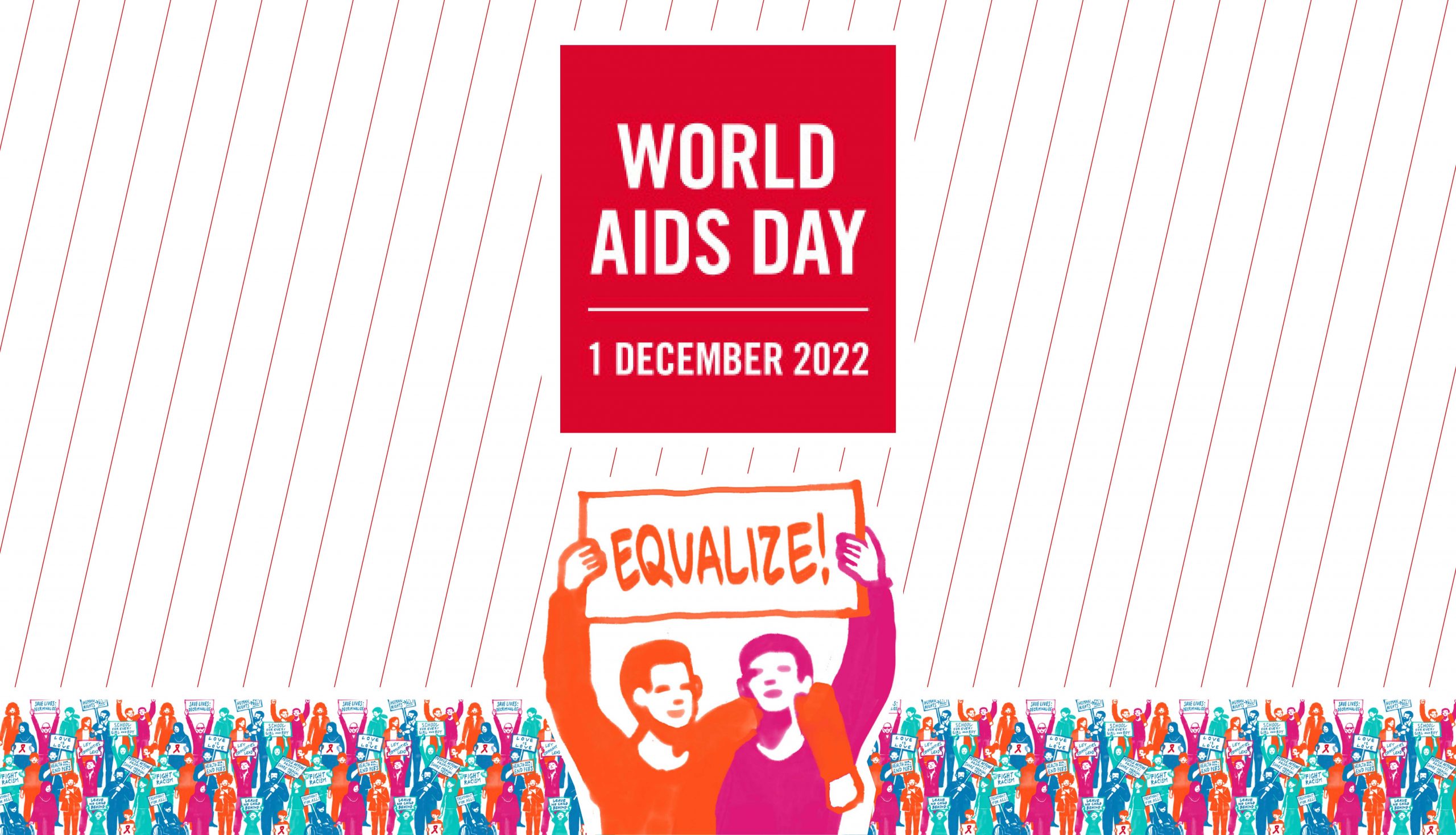 World AIDS Day 2022 Opinion Piece By:
Ratu Epeli Nailatikau,
APCOM Pacific Ambassador
---
Three years ago, the world came to a standstill and for the first time for as long as anyone could remember- all countries stopped travel, planes were grounded, ships berthed and international border restrictions were all implemented. Trillions of dollars were spent, lockdowns enforced and economies paused to swiftly address the COVID 19 virus spread.
Now at the end of 2022- we have done a complete 180 from that period. We are now in a "new covid norm" where we have learnt to live with and manage the virus and all that comes with it with toned down yet still necessary restrictions and requirements on entry into our nations.
Though we have overcome the most difficult parts of the covid era, there is still a way to go to restoring our economies and other areas that were severely affected by the pandemic – never forgetting the lives we sadly and unfortunately lost during this period as well as the valuable lessons that we have learnt.
For us in the Pacific the COVID era brought about a lot of stark realities for our fight on the ground and has illustrated how much COVID has set us back. As of 2021, Fiji became one of the top 5 countries of rising HIV infections in the Asia and the Pacific region and one of 38 globally. The national total of people living with HIV in Fiji in 2021 had risen to 804 people and is a number that we are predicting will unfortunately rise with an end of year 2022 report.
At the time the 2021 results came out we had also received first line HIV drugs and paediatric HIV medications from Atlanta Medicare from Thailand and our Vuvale (family) partner – DFAT. It is something we were and still are grateful for it and a good lesson in how we do need collaborative efforts to continue our battle against HIV AIDs and to prioritize resilient health
COVID 19 faltered our resources supply and general responses globally as well as nationally and illustrates how we will need to revise national frameworks that can support through global health crises. Additionally considering a regional integrated response or charter to help us as well our brothers and sisters around the Pacific to support each other through crises that will inevitably come as we are the geographical nearest first response to our neighboring countries.
Though we have had an increase in numbers, I still believe that we in Fiji and the Pacific, more than any other region still has the best chance to reach zero new cases. We in Fiji have the tools, supportive laws, HIV doctors and international partners to regain our claim against new HIV infections. Fiji has also risen to the challenge of removing legal barriers to effective HIV programmes and tackling stigma and discrimination through legal reforms.
HIV has been around for so many years and is still without a cure and now COVID19 has been around for 3years with vaccinations in process and also no known cure. It is a good reflection that strengthening our HIV responses is a good framework to help strengthen processes for COVID 19 responses and any other health crises that may affect us nationally or globally.
Equalize is our theme this year and for Fiji, our marginalized groups were of the most affected during COVID 19 and we must make the necessary moves to support them the best they need to end the inequalities they face in society. The measures needed to tackle inequalities and "Equalize" access include:
Community-led and people-centred infrastructure
Equitable access to medicines, vaccines and health technologies
Human rights, to build trust and tackle pandemics
Elevating essential workers, and providing them with the resources and tools they need
People-centred data systems that highlight inequalities
As a life-long supporter of Ending AIDS and the UNAIDS Goodwill Ambassador, I challenge you all to play your part in ending AIDS, get tested and know your HIV status. Together we can get back on track to ending AIDS in Fiji.
Vinaka Vaka Levu and Happy World AIDS Day
---
Share this