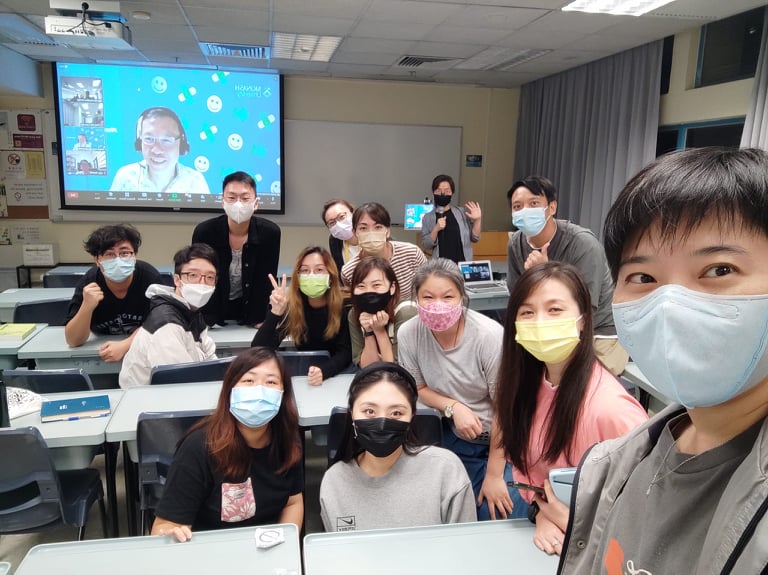 Contributor : Joseph N. Goh
Joseph N. Goh is a Senior Lecturer in Gender Studies at the School of Arts and Social Sciences, Monash University Malaysia. He holds a PhD in gender, sexuality and theology, and his research interests include queer and LGBTI studies, human rights and sexual health issues, diverse theological and religious studies, and qualitative research. Goh is the author of numerous publications, including Doing Church at the Amplify Open and Affirming Conferences: Queer Ecclesiologies in Asia (2021), Becoming a Malaysian Trans Man: Gender, Society, Body and Faith (2020) and Living Out Sexuality and Faith: Body Admissions of Malaysian Gay and Bisexual Men (2018).
"Despite significant advances in LGBTIQ rights, …, religious conservatism remains as a prominent and relentless impediment towards security, recognition and dignity for LGBTIQ people in the Asia Pacific."

Joseph N. Goh
In 2016, I embarked on an important collaborative research project with APCOM that resulted in a Discussion Paper entitled 'Christianity, Sexual Diversity and Access to Health Services'. The Paper was invested in understanding the extent to which MSM, TG and PLHIV Christians accessed health services in the Asia Pacific.
Since the completion of the project, there have been numerous religiously inflected developments in the region that demonstrate greater amenability towards LGBTIQ people. For instance, in 2018, a Philippine Christian organisation called Church of Freedom in Christ Ministries publicly apologised at a Gay Pride event in Makati City 'for the way Christians have hurt the LGBT community, especially by using the Bible in condemning and judging them' (as quoted in Barnes 2018). Nevertheless, such ostensible 'progress' seems to be counterpoised by unyielding discrimination, persecution and even violence that are exacted on religious grounds. Conservative Christianity in the Asia Pacific region is still a potent force in this regard.
The Roman Catholic Church in India declared soon after same-sex activities were decriminalised in the country in 2018 that, while it 'respects the dignity of homosexuals as persons and human rights flowing from human dignity and personhood', such behaviours contravene 'the purpose of human sexuality, which is procreation' (quoted in Minj 2018). Hence, any same-sex activity remains morally reprehensible. In 2019 in the Philippines, Evangelical and Roman Catholic groups denounced the 2019 Gay Pride March, pronouncing 'homosexuality [as] a sin and … a perversion of God's created purpose' (quoted in Lucenio 2019).
Dong-hwan Lee, a pastor of a church in Suwon, South Korea has spoken up about how he was suspended from full-time ministry by the Korean Methodist Church after officiating at a prayer service at the Incheon Queer Festival in 2019 (cited in Maresca 2021). In 2021, Hyung-suk Koh, a pastor of the Korea Church and member of the United Denominations of the Korean Church Against Homosexuality, was cited as reaffirming his stand that same-sex behaviour is sinful and that marriage equality 'would unleash a "homosexual dictatorship", encourage children to become gay, break the family, spread HIV, bankrupt the state due to associated medical costs, and ultimately collapse society' (quoted in Rashid 2021). In 2021, Truelove.is, a Singaporean Christian organisation expressed its concern that the Singapore Psychological Society was actually supportive of LGBTIQ people and suggested an alternative strategy of helping 'voluntary individuals struggling with LGBTIQ issues 'in a consent-based, "non-affirming" way without "conversion therapy"' (quoted in Coconuts Singapore 2021).
In 2020, trans activist Leli Darling of the Transgender Fiji Network revealed an increasing degree of discrimination towards LGBTIQ people in the country from Christian communities during the COVID-19 pandemic. She mentioned how the rise in radical evangelic[al] Christianity is increasingly putting a strain on the family kinship and many gay children have found themselves on the streets. Some Fijians have openly blamed gays for invoking the wrath of God in the form of the pandemic, adding to the already overflowing basket of homophobia and transphobia both online and offline (quoted in Anthony 2020).
These recent events reveal that conservative Christianity continues to play a pivotal role in negative attitudes towards LGBTIQ communities throughout the region. Despite significant advances in LGBTIQ rights, such as the legalisation of same-sex marriages in Taiwan in 2019 (Wang 2019), religious conservatism remains as a prominent and relentless impediment towards security, recognition and dignity for LGBTIQ people in the Asia Pacific.
---
Find out more about APCOM's work on Faith and Sexuality here
---
Publications
Goh, J. N. (2020). Looking queerly through the heart: Towards a Southeast Asian praxis of doing church with LGBTIQ/PLHIV. In J. N. Goh, S. A. Bong, & T. Kananatu (Eds.), Gender and sexuality justice in Asia: Finding resolutions through conflicts (pp. 185–201). Singapore: Springer.
The majority of Southeast Asian Christian churches denounce lesbian, gay, bisexual, transgender, intersex and queer identities and expressions, and by extension, People Living with HIV (LGBTIQ/PLHIV). This chapter looks towards the mitigation and eventual cessation of such a disapproving stance, and aims for the construction of a Southeast Asian socio-ecclesiological praxis that embraces and celebrates diversity and inclusion. Framed by Wai Ching Angela Wong's (2007) notion of 'revised academic theology', Jacques Derrida's formulation of 'hostipitality' (1997/2000), and the Philippine concept of pakikipagkapwa as interpreted by Levy Lara Lanaria (2015) and Agnes M. Brazal (2011), I analyse and theorise the narratives of Red Macalalad, a former leader of the open and affirming Metropolitan Community Church Quezon City (MCCQC), presently known as Open Table MCC. Consequently, I propose a praxis of doing church in which the performances of gender, sexuality, health and faith can co-exist in life-giving ways. Specifically, I suggest that churches need to cultivate an unconditional affirmation of LGBTIQ/PLHIV, and collaborate actively with LGBTIQ/PLHIV on projects of human empowerment and flourishing. I also suggest that the greater responsibility for such a task that requires radically transgressive forms of friendship and hospitality belongs to churches due to power differentials between churches and LGBTIQ/PLHIV.
Goh, J. N. (2020). Trans/Forming church in the Asia Pacific region: Narratives of hospitable ecclesiology by Philippine and Tongan transgender women. QUEST: Studies on Religion & Culture in Asia, 4, 1-17.
Transgender Christians in the Asia Pacific often experience conditional acceptance or blatant rejection from their churches and faith communities. Confronting such inhospitality, this article proposes a hospitable ecclesiology or an attitude of doing and becoming church that welcomes all human beings by recognising, listening to, understanding and including their lived complexities. Thus, 'trans/forming church' gestures towards an active affirmation and deployment of the lived experiences and insights of transgender people in ecclesiological construction. In theologising the testimonies of Philippine and Tongan trans women, I propose that the project of trans/forming church in order to foster a hospitable ecclesiology for gender-diverse people can draw on their emphases on unconditional inclusion, relying on God and the scriptures for ethical trajectories, and participatory community ministry.
Goh, J. N.,Meneses, K. C., & Messer, D. E. (2019). An ecclesiological praxis of inclusivity toward sexual diversity and HIV: Learning from Singapore and the Philippines. International Journal of Public Theology, 13(2), 163–184. doi: 10.1163/15697320-12341570
Many lesbian, gay, bisexual and transgender people (LGBT), and people living with HIV (PLHIV) feel estranged from and misunderstood by their Christian communities. Churches, in turn, continue to wrestle with issues of theology and pastoral care pertaining to LGBT and PHIV. In response, this article aims to construct an ecclesiological praxis of inclusivity toward LGBT and PLHIV. Framed by Elisabeth Schüsler Fiorenza's notion of Jesus' basileia vision as the praxis of inclusive wholeness, we analyze, interpret and theologize narratives from elite interviews with three community leader-practitioners in Singapore and the Philippines who shared on their ministerial struggles, practices and visions. We suggest that churches can take the lead to engender an ecclesiological praxis of inclusivity by being (i) spaces of support, belonging and dignity for LGBT and PLHIV; and (ii) avenues for fostering dialogue with LGBT and PLHIV to articulate God's inclusive love.
Goh, J. N. (2017). From polluted to prophetic bodies: Theo-pastoral lessons from the lived experiences of gay, HIV-positive Christian men in Singapore. Practical Theology, 10(2), 133–146. doi: 10.1080/1756073X.2017.1296240
This article garners theo-pastoral lessons from the lived realities of gay, HIV-positive Christian men in Singapore. Such lessons are premised on the belief that gay HIV-positive men are prophets with lessons of life and faith for Christian communities, rather than polluted victims of a disease who simply merit pastoral assistance. The analysis of the narratives of three gay, HIV-positive Christian men through a Constructivist Grounded Theory Methodology is assisted by Erlinda N. Senturias' notion of People Living with HIV and AIDs as bearing God's mission for human wholeness. It explains that these men see the intersection of their sexuality, serostatus, and faith as invitations to collaborate in the unfolding of God's plan in their lives, and to form a greater appreciation for their physical bodies and loved ones.
Bibliography
Anthony, Kelvin. 2020. 'Fiji: Activist Says Sexual Minorities Blamed for COVID-19'. ABC Radio Australia. 12 October 2020. https://www.abc.net.au/radio-australia/programs/pacificbeat/fiji-lgbti/12753444.
Barnes, Jordan. 2018. 'Filipino Christian Group Apologise for "Harming LGBT Community"'. Daily Mail Online, 3 July 2018. https://www.dailymail.co.uk/news/article-5913509/Christian-group-Philippines-apologise-ways-harmed-LGBT-community.html.
Coconuts Singapore. 2021. 'Christian Group "Deeply Concerned" About Singapore Psychologists Supporting LGBT'. Coconut Singapore, 5 July 2021. https://coconuts.co/singapore/news/christian-group-deeply-concerned-about-singapore-psychologists-supporting-lgbt/.
Lucenio, Marielle. 2019. 'Anti-Gay Christian Groups Protest Filipino Gay Pride'. UCA News, 1 July 2019. https://www.ucanews.com/news/anti-gay-christian-groups-protest-filipino-gay-pride/85534.
Maresca, Thomas. 2021. 'Suspended South Korean Pastor Challenges Church's Position on LGBTQ Issues'. United Press International, 21 June 2021. https://www.upi.com/Top_News/World-News/2021/06/21/skorea-Lee-Dong-hwan-pastor-LGBTQ-Methodist-church-suspended/6351624025118/.
Minj, Bijay Kumar. 2018. 'India Church Unhappy with Legalization of Homosexuality'. UCA News, 7 September 2018. https://www.ucanews.com/news/india-church-unhappy-with-legalization-of-homosexuality/83280.
Rashid, Raphael. 2021. 'How Religion Spurs Homophobia in South Korean Politics'. Nikkei Asia, 26 March 2021. https://asia.nikkei.com/Politics/How-religion-spurs-homophobia-in-South-Korean-politics.
Wang, Amber. 2019. '#LoveWon: Taiwan Legalises Same-Sex Marriage in Landmark First for Asia'. Hong Kong Free Press, 17 May 2019. https://www.hongkongfp.com/2019/05/17/breaking-taiwan-legalises-sex-marriage-landmark-first-asia/.
Share this