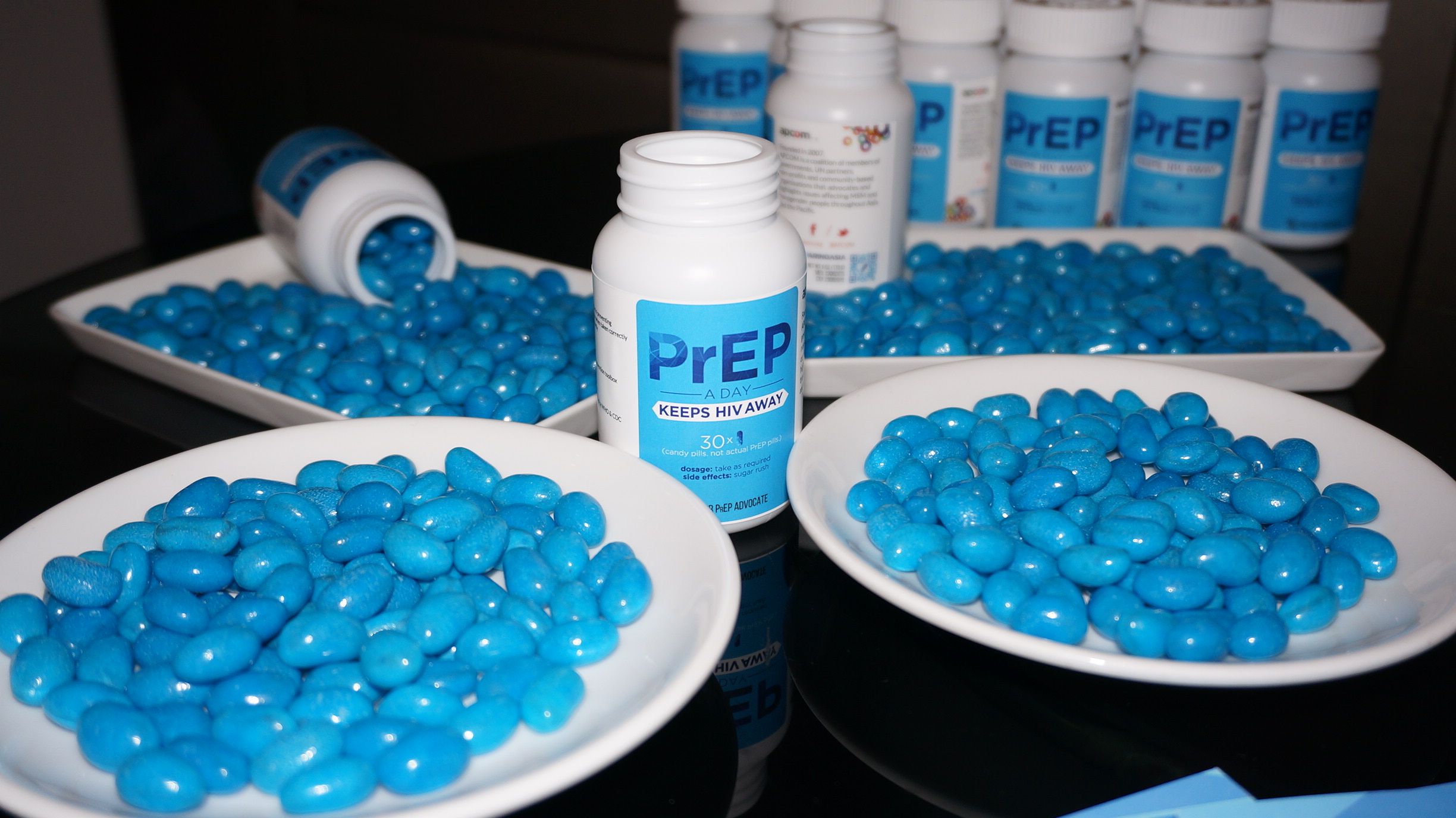 Bangkok, 23 July 2021
APCOM is delighted to launching PrEP Demand Generation Toolkit – Get. PrEP. Done. This resource guide is developed for community organizations looking to online strategies to generate demand for Pre-Exposure Prophylaxis (PrEP) among their communities.
Get. PrEP. Done. was developed with technical support from World Health Organization (WHO) and The Joint United Nations Programme on HIV/AIDS (UNAIDS), and a soft launch was done on 7 July 2021 as part of the WHO Global PrEP Network (GPN) webinar 'Get PrEP Done! Strategies for raising awareness, acceptability, uptake and effective use of PrEP'.
"Since 2015, WHO has strongly recommended PrEP for individuals at substantial HIV risk. However, the rollout of PrEP in the Asia Pacific region has not yet reached the scale that will significantly contribute to the targets Global AIDS Strategy 2021-2026. We're grateful for the partnership with WHO and UNAIDS in supporting this toolkit," commented Midnight, Executive Director of APCOM.
The aim of this toolkit is to support community organizations to increase awareness of and generate demand for PrEP for HIV prevention; from design and implement sex-positive activities to promote and increase demand of PrEP at the country level, to establishing collaboration and engagements with healthcare providers, civil society organizations, private sectors and other stakeholders in developing sustainable online campaign which adequately respond to the needs of key population communities at the country level.
"It's important that community-led demand generation is prioritized in the planning and implementation of PrEP programs. In Asia and the Pacific, we need to intensify efforts to increase the awareness, access and uptake of PrEP among those who would benefit from it. The Get. PrEP. Done. Toolkit will help empower community organizations with a practical guide for innovative, informative and inspirational activities to raise the demand for access to and uptake of PrEP among their communities," said Dr. Heather-Marie Schmidt, Regional PrEP Advisor for the UNAIDS Regional Office for Asia and the Pacific & the WHO, who had provided technical support for the toolkit. She further adds her statement,
"PrEP is not yet well known or accessible among everyone who would benefit from it the most."
Dr. Robin Schaefer, PrEP Consultant for the WHO Global HIV, Hepatitis and STIs Programme, who also provided his expertise as technical support for the toolkit, commented, "Demand generation is central to the success of PrEP programmes by promoting uptake and addressing stigma by normalizing PrEP use for HIV prevention. The GET. PrEP. DONE. Toolkit by APCOM is a fantastic guide for community organizations to successfully plan, implement, and monitor online demand generation activities. The principles outlined in the toolkit are applicable to all populations, making this is a valuable resource for organizations in every region of the world."
The toolkit is based on APCOM's extensive experience since 2014 in online demand generation activities. These include the highly successful testXXX campaign series implemented in eight Asian cities and APCOM's advocacy work on PrEP starting from the 2014 PrEParing Asia Consultation and subsequent in-country technical assistance activities.
The toolkit explains processes involved in developing a demand generation strategy for PrEP into three main phases:
Inception Phase which looks at setting scope and objectives, defining target audience, gathering strategic information, partnership building, and also developing messaging.
Implementation Phase which looks at establishing campaign presence and targeting audience engagement.
Lastly, Monitoring Phase that looks at what needs to be monitored, tracking results and doing a campaign evaluation.
In addition, the toolkit also includes PrEP Frequently Asked Questions (FAQs) that lays out broader landscape about the use of oral PrEP for men who have sex with men (MSM) community. It contains several up-to-date important pieces of information that might be useful for references.
"PrEP recently rolled out in our country at the beginning of this year. This toolkit is great work and, indeed, will be useful for PrEP scale-up. This toolkit will be translated into our local language and we will conduct training for community leaders and peer to peer groups on PrEP demand creation,"

said Viengakhone Souriyo, CHIas Executive Director, a community-based organization in Lao PDR.
---
Share this