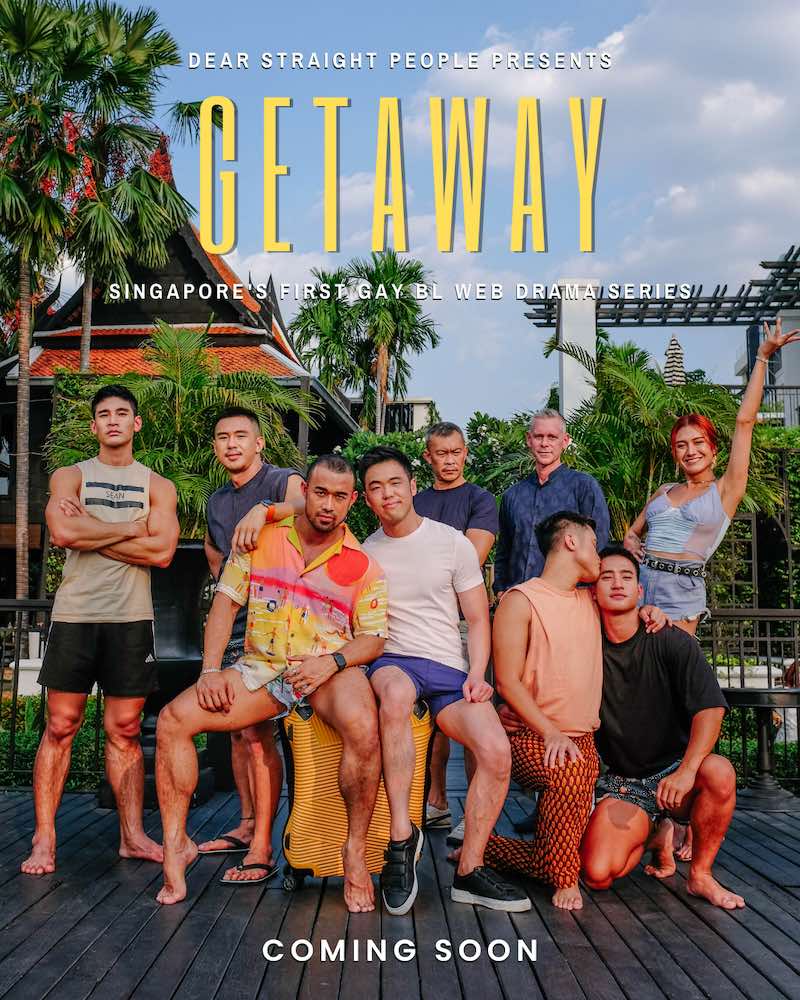 Contributor:
Otto Fong
Singapore
---
Otto Fong's science comics "Sir Fong's Adventures" are published in Singapore and China,
and made into a television series for children.
He famously came out in 2007 while teaching in Singapore's Raffles Institution.
He is now a Physics teacher in Bangkok.
Singapore's first gay BL series was launched on 23 May 2022
featuring gay director and openly queer cast caused quite a stir!
The aim of 'Getaway' is to help raise visibility, understanding and acceptance of Singapore's LGBTQ+ community.
When the founder of Dear Straight People, Sean Foo, approached me to play his gay uncle in a new web series, I was excited and cautiously optimistic.
Excited because Sean's Dear Straight People has made waves in Singapore featuring LGBTQ web content, and since Sean's move to Bangkok a couple of years ago, has also been expanding its reach in Thailand. Cautiously optimistic because Sean has never made a series but has made new content successful beyond expectations.
As rehearsals started, I got really excited. Sean roped in Steven Lim, a veteran gay actor to play both the protagonist's conservative dad and coach the rest of the cast. Paween Nalieng, aka 'Snooker' would also lend his sizzling aura as the love interest. The show features Hirzi Zulkiflie and Sean Cholvibool, popular social media personalities in Singapore and Bangkok respectively.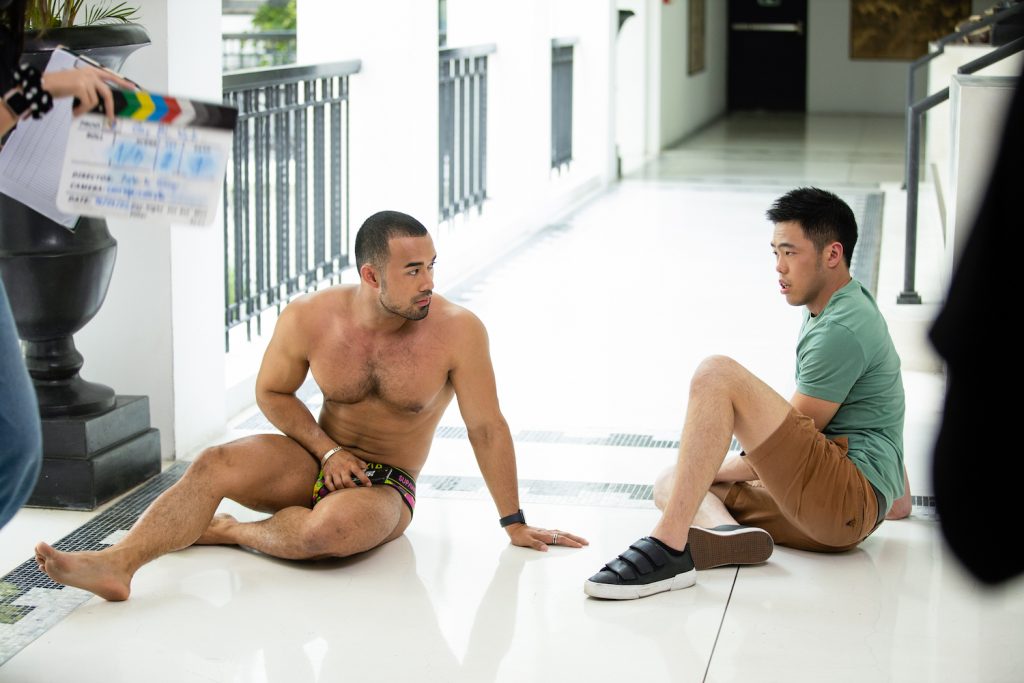 Sean wrote the screenplay and also starred in the lead role of Sam, a young Singaporean rejected by his dad. Sam flew to Bangkok to seek advice from his gay uncle Alex (played by myself). Like the Netflix adaptation of "The Boys in the Band", the Thai director Saroj 'Ark' Kunatanad and cast are all openly LGBTQ+. The backdrop is the Siam Hotel, a luxury hotel next to Chao Phraya River, giving the production an extra sheen of prestige.
After premiering on Youtube only a month ago, 'Getaway' had an average of 150k views per episode. Reactions have been overwhelmingly positive, with viewers hailing from Israel, Brazil, Italy, France, America and Southeast Asia. Volunteers from Italy and Spain provided subtitles for their own viewers.
Commentors loved the chemistry between Sam and Top. They found the topics – such as using Prep and a conservative father – easy to relate to. Casting the story in Bangkok while featuring a Singaporean family was brilliant: it gently contrasts how each country treated its LGBTQ citizens, with Top nonchalantly holding Sam's hand in public but Sam recoiling in fear.
A Youtube commentor, Bobby Lim, wrote: "Love the first season, although only 5 episodes. It was delivered in a simple yet meaningful way. Every episode touched on topic that every gay faces in society (finding oneself, fear of rejection and loving oneself)."
Besides the appeal the show has for Asian viewers, it also showcases the charm of Asia to western viewers. One comment from the US says: "Great series. I'm impressed by the efforts in Asia to present the LGBT community in such a positive way. As a gay American, I'm a retired military vet and active in ministry to at-risk young adults. These types of series demonstrate that we are just like anyone else." Another commentor, Marie Schmidt, wrote: "('Getaway') is short, funny, honest and sexy – I really liked it!"
The broad appeal of 'Getaway' is something unprecedented in a web series. Was it due to a light-hearted approach targeted at younger viewers? Or it worked because it embodies an Asia where people from diverse backgrounds coming together and sharing commonalities while laughing gently at our differences?
Season 1 was a resounding success, with viewers clamoring for more in Season 2. Will 'Getaway' get a second season? I really hope it will, because the day after my appearance, my students in school started quoting lines from my character.
Image source: Dear Straight People
---
Share this