Montreal, 1 August 2022
APCOM is named as one of the three organizations receiving funding support from Global Affairs Canada.
"LGBTQ2I people around the world deserve the same rights and opportunities as anyone else. This funding will help advance the human rights for LGBTQ2I people and create spaces and opportunities for them in their communities. We need to continue to work with partners like APCOM Foundation, Cuso International and the World Bank group, to help build inclusive, welcome societies where every person has the ability to fully participate while being their true, authentic selves."

Harjit S. Sajjan, Minister of International Development and Minister responsible for the Pacific Economic Development Agency of Canada
The CAD 2.18 million will help improve services, operations and strengthening LGBTQI rights in Asia. APCOM initiative aligned with Canada's commitment to advance human rights and improve socioeconomic outcomes for lesbian, gay, bisexual, transgender, queer, two-spirit and intersex persons (LGBTQ2I) persons in Asia-Pacific. 
"The contribution from Canada fits well with APCOM's vision of a world where SOGIESC people can fully participate in and achieve sustainable development in all aspects of their health, rights and wellbeing. We are pleased to receive support from Canada that will help strengthen LGBTQI organizations in Asia, and help us further in making the world safe and inclusive for everyone, regardless of their SOGIESC. Canada's investment is filling in a funding gap in LGBTQI institutional strengthening, and we hope other donors will follow suit. We are delighted to have the opportunity to work with the Government of Canada to strengthen the already existing structure in the region to better serve and support its country partners working on LGBTQI human rights,"

commented Midnight, APCOM Executive Director
The goal of the project is to increased full enjoyment of advancement of gender equality and human rights
by Lesbian, Gay, Bisexual, Transgender, Queer, and Intersex in Asia,
with two immediate outcomes:
Outcome 1:
Improved organizational management, programming and sustainability of LGBTQI organizations to advance
gender equality and empowerment of women and girls in Asia
Outcome 2:
Improved effectiveness of platforms, advocacy, networks, and alliances in influencing gender-responsive
socioeconomic policy and programs in Asia
The collaboration will take place in five countries in the region including, Cambodia, Laos, Indonesia, the Philippines and Thailand working with local LGBTQI organizations; MRI Cambodia, CHIAs, Suara Kita, Babylanes, and SWING respectively. They have some comments about this exciting project:
"Core funding for institutional strengthening is a must to enable sustained LGBTQI movement. We are happy about this project which will help us grow stronger and being more effective in our community."

Kong Yara, Project Officer, Micro Rainbow International Foundation, Cambodia
"Capacity building for LGBTIQ organizations is not only necessary but required for future organizational development to achieve equal rights for the community and the sustainability of LGBTIQ organizations in Indonesia."

Yudi, Director, Suara Kita, Indonesia
"In order for our organization to be able to promote and protect the human rights of our communities in our country, we need institutional strengthening support. This funding is harder to find now, and this grant demonstrates that the Canadian government is filling in the gap, and we hope other donors will also follow this example."

Olam Rasaphonh, Health and Gender Program Coordinator, CHIAs, Laos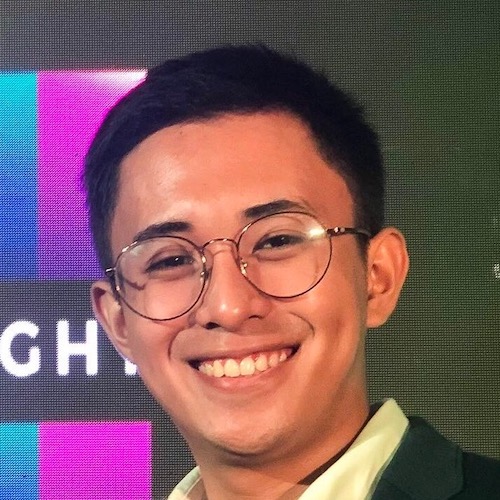 "We have seen many LGBTQI organizations and leaders struggle with their resilience during the pandemic. This support from Canada will ensure that our organization will be strengthened so we can create a world that is safe and inclusive of everyone regardless of their SOGIESC."

Bryon Senga, Programme Officer, Babaylanes, the Philippines
"We support this project to ensure that we can build collective country-based and regional LGBTQI movement, including for trans and LBQ-led organizations. There can be nothing about us without us." Noppanai "Caesar" Rittiwong, Communications and Transgender Program Manager, SWING, Thailand
Midnight, APCOM executive director also sits on the international advisory group of Dignity Network Canada – a group of civil society organizations across Canada involved in supporting the human rights of people regardless of sexual orientation, gender identity and expression and sex characteristics (SOGIESC) globally, to advocate for greater Canadian support for advancing the human rights of LGBTQ2I people internationally. In August 2021 it submitted a Federal LGBTQ2S Action Plan Submission, that recommended to the Canadian Government "A new funding framework would acknowledge the ever-changing reality of grassroots LGBTIQ organizations and communities working in precarious legal, political and social environments.
This could be done by (1) providing core, predictable, and flexible funding through existing mechanisms (both Canadian and those in the Global South) to grassroots LGBTIQ organizations and (2) integrating policies and guidelines to make funding agreements more flexible and responsive (e.g. activities that need to change, salary allocations that need to shift, security funding, etc.)"
Information on Canada's support on LGBTQI human rights
---
Share this