---
APCOM, the organiser of the HERO Awards 2020 is releasing the honourees from three categories supported by Community Partners for this year's 4th edition of their unique award event.
---
APCOM together with community partners, APN+, APTN and ILGA Asia unveils a new list of honourees for HERO Awards 2020, for HIV Hero, Transgender Hero and HIV Hero, after months of nominations and reviews.
Standing for HIV, Equality and Rights, the HERO Awards is an annual fundraising gala and ceremony event in Bangkok, which acknowledges outstanding HIV and LGBTQI advocates and allies from across Asia and the Pacific.
The award evening is produced by APCOM and is generously supported by a range of community, corporate and diplomatic partners.
"Our community partners must have had a hard time choosing from the nominations received. APN+ have chosen three honourees for the HIV Hero category, APTN for the Transgender Hero and ILGA Asia for the Community Hero. All have such amazing stories to tell to the world on how they have overcome challenges, and APCOM is humbled to have been able to provide such a platform even during the Covid-19 pandemic."

Said Midnight Poonkasetwattana, APCOM Executive Director
Community members and supporters throughout the APAC region were invited to nominate individuals and organisations across 11 categories: Business Ally, Community Ally, Community Hero, Community Organisation, COVID-19 Hero, Health & Wellbeing, HIV Hero, Social Justice, Transgender Hero and Young Achiever.
This year's edition includes a new category called COVID-19 Hero. It nominates those who gave an outstanding response to the Coronavirus, more specifically to the health and rights of LGBTQI people and people affected by HIV, adding a human face to the global crisis.
"Solidarity amongst LGBTI people across the world in a time like this when many of us are all isolated in our own space―or sometimes isolated without a safe space, is even more important than ever,"

says Candy Yun, co-chair of ILGA Asia's Executive Board and community partner for the HERO Awards
"We hope this award will provide an opportunity for everyone―cis or trans, straight or not―to remember their LGBTI friend and family, to reach out and be there for each other. We are in this together and will get out of this together."
Furthermore, the Shivananda Khan Award for Extraordinary Achievement―which is named in honour of our late founder Shivananda Khan OBE― will be presented on the award evening which will take place on 27 November.
"This year, APN+ is glad to partner again with APCOM to support the HERO Awards 2020," says Harry Probowo, project coordinator of APN+. "We believe the HERO platform will continue to encourage and empower LGBT+ community to be more responsive, courageous and aggressive to combat HIV in Asia-Pacific."
Due to COVID-19 travel and movement restrictions, the award recipients of each HERO Award category and other foreign invitees will be able to attend the presentation ceremony online.
APCOM looks very much forward to celebrating the HERO Awards with you in the midst of the pandemic. The HERO Awards will again highlight impactful contributions to the region from the nominees, and adding an unforgettable edition to its annual fundraising repertoire attracting key community representatives from across the region and high profile members of Bangkok's diplomatic, corporate and entertainment field.
"We shall have an on-line platform for those outside Bangkok to join virtually, and can bid on our range of auction items with proceeds going to #CoronaAPCOMpassion, an emergency funding set up by our staff to help our community during the pandemic. Please do join and give generously!"

Concluded Midnight
This year the HERO Awards ceremony will take place on Friday 27 November at the Pullman Bangkok King Power Hotel in Thailand, promising a fabulously fun, classy and entertaining evening of inspiration and celebration.
Don't miss out! Support us and be there!
We are stronger together.
---
Charity and fundraising gala event:
APCOM 4th HERO Awards 2020
Friday 27 November 2020
HERO Awards Ceremony: 18:30 – 22:00
HERO Awards After Party: 22:00 – 00:00
At Pullman Bangkok King Power Hotel
---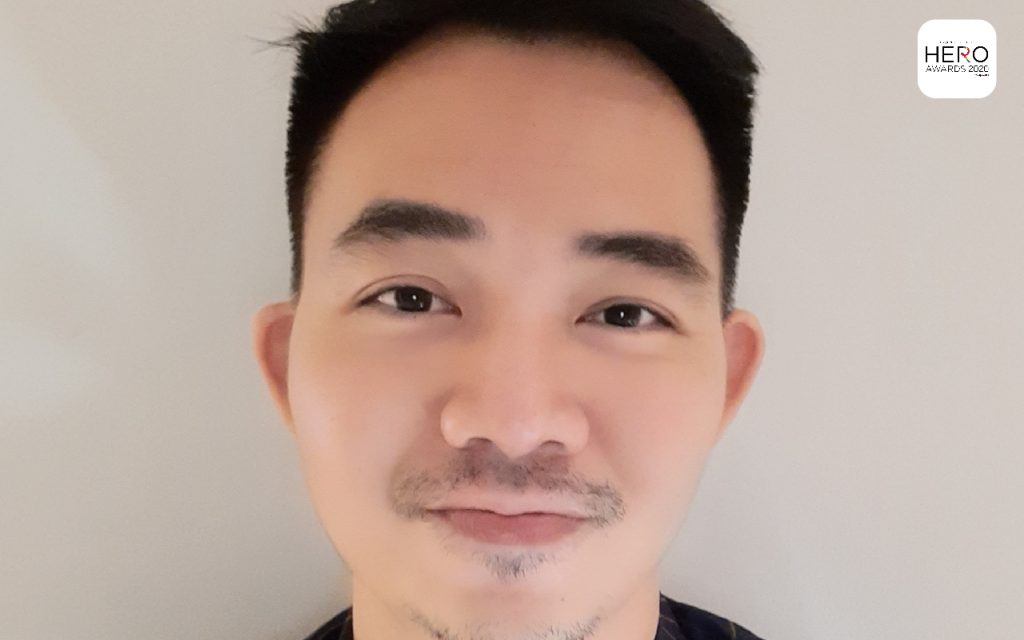 ---
Share this