COVID-19 HERO Honourees
Jaringan Indonesia Positif
Indonesia
In 2014, 50 PLHIV from 21 provinces which represent PLHIV catalyst groups and peer support groups, gathered in Jakarta to declare a national network organization named Jaringan Indonesia Positif (JIP) or The Positive Indonesia Network. Some of the activities we recently conducted were two national surveys on the needs of PLHIV during the COVID-19 pandemic and on the needs of PLHIV in facing the new "normal" era with more than 1000 respondents. The results of this survey were published on social media, on news media platforms and in open webinars with the Ministry of Health as an effort to communicate and advocate communities to stakeholders. We also monitor the availability of ARV in the regions by collecting data from JIP focal points and constituents in each province. The results of the monitoring were conveyed in an advocacy meeting with the Ministry of Health with the goal of making sure that the government would ensure adequate availability of ARVs in all regions.

"We are very excited to be part of the nominations for the APCOM Hero Award. Through this event, we hope that it will become a great opportunity in developing our advocacy wings for the fulfillment of quality of health for PLHIV in Indonesia across sectors and across genders."
---
Phanthamith Seangpanya
Laos
I was born in 1977 in Luangprabang in Northern Laos. I work in the Association of People Living with HIV/AIDS (APL+) as its fundraiser, human resources and key advocates for moving forward all communities' issues that include communities care and support outreach workers. During the COVID-19 lockdown APL+ collected data/information from key populations to identify the issues to further plan for supporting key populations in the communities. We are now together with UNAIDS and the national HIV/AIDS center to develop communities' telehealth services guideline which will be a guideline for peer educators and self-help group leaders to use for online health consultancy, health education and health information for all key populations.

"Stay healthy, be patient and take responsibility for ourselves and the communities."
---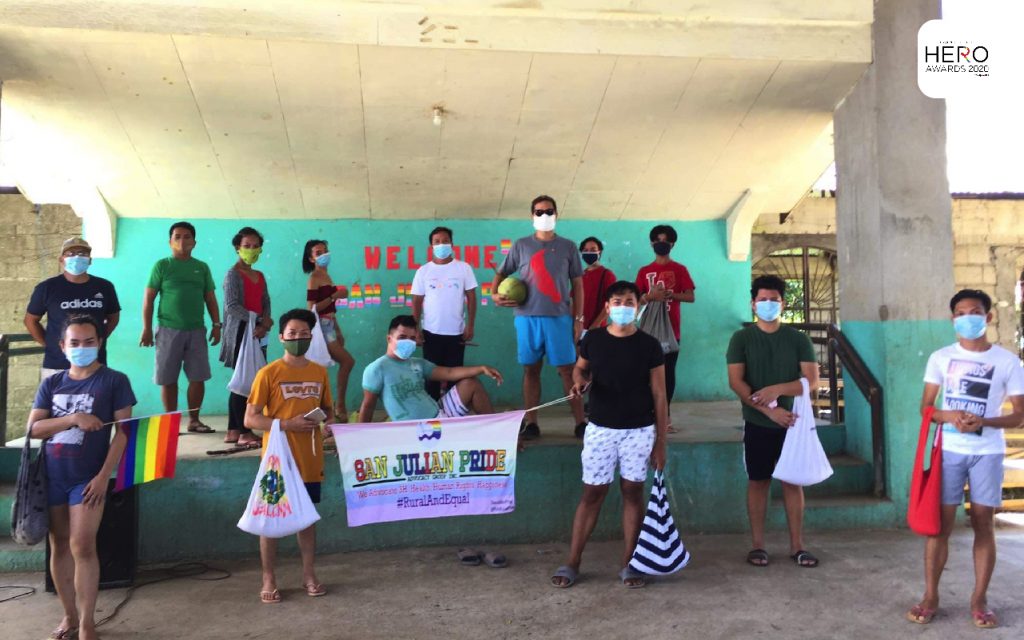 San Julian Pride Advocacy Group Inc.
The Philippines
On December 23, 2017, 40 gay men and transgender women of San Julian gathered for a pictorial Christmas party in Liliputan beach. The event was a regrouping after a prolonged time of not being together, an opportunity to discuss organizational issues and options moving forward – the ignition point of founding San Julian Pride. In 2020, we started Rainbow Reach Out – we provided care packages containing food and hygiene items, and 250 pesos as emergency support for SJP members affected by COVID-19 (funded by ASEAN SOGIE Caucus), as well as emergency cash support in Manila and other parts of the Philippines. We continuously provide COVID-related information on our Facebook page and in our Facebook group chat where we share updates, safety and mental health tips and debunk fake news. We are also a member of the Local Health Board where we participate in the COVID-19 discussions with the local government.

"It is a breath of fresh air because it affirms our COVID response. We may be struggling in terms of looking for ways to sustain our organization but at the same time we are looking for resources to support each of our 250+ members during this difficult time. The APCOM HERO nomination inspires us to do more."
---
Share this