YOUNG ACHIEVER Honourees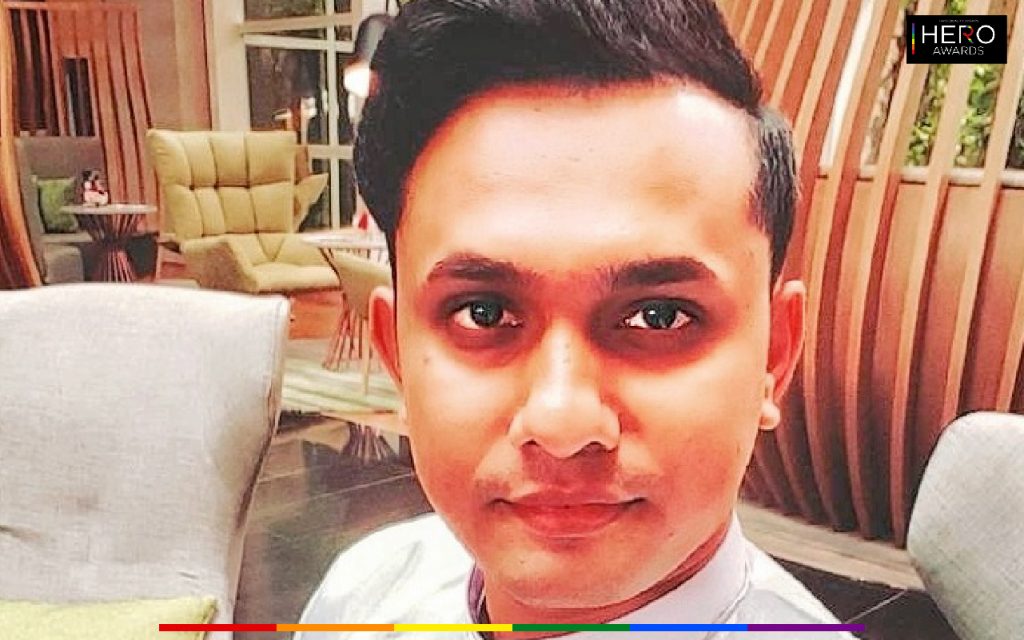 Aung Phyu Htut
Myanmar
Aung Phyu Htut is a LGBT activist in Myanmar working as a Senior Operation Officer and Central Executive Committee Member at Myanmar Youth Stars Network (MYS). He is currently also working as a Communication Focal at Community Network Consortium (CNC), formed by nine community networks for HIV response, while leading Enhancing LGBTI youth leadership Program (Being LGBTI in Asia and the Pacific Small Grants) within the MYS network to strengthen the capacity and leadership of LGBTI youth networks to advocate for rights and inclusion; youth entrepreneurship and social innovation; capacity strengthening at national and/or regional level(s).
"This is the first time that I have been nominated for a specific HERO Award category in my life, even with my insignificant efforts for my community. Now, my motivation would be to increase my work for the LGBT community and YKP community development in the future. As a role model of young people, I will strive to create a new generation of Young Achiever because they should not only be recognized, but should also take action and responsibility. In response to community recognition and trust, follow-up efforts should be made for the community."
---
Hayden Royalty
South Korea
Hayden Royalty is a genderqueer Korean-American Youtuber from Seoul. In addition to hosting community events, Hayden uses the digital video platform to create content about sex education, human rights movement, reviews on sex toys and the experiences of being a queer Asian-American. Hayden has also been able to voice personal work and speak about the struggles that come with creating digital content about LGBTQ+ issues on YouTube at an international conference in Istanbul, hosted by UNESCO and other organizations.
"I was surprised and proud of myself when I heard that I've been nominated because it reflects that my hard work is being recognized. I am happy and satisfied serving my community already, but this recognition allows me to see that the work I am putting out there is being recognized as helping other people."
---
Kaushal Ranasinghe
Sri Lanka
Kaushal Ranasinghe is a journalist, Human Rights activist and Project Officer at RPK (NGO), working to help end gender-based Violence in Sri Lanka. As a journalist, Kaushal helps promote Sexual and Reproductive Health and Rights (SRHR), Gender Equality & Equity and LGBTIQ rights within the mainstream media. Furthermore, Kaushal engages in advocacy for the rural community, participates in the gender subcommittee of Sri Lanka Parliament, furthermore raises the right for Comprehensive Sexual Education to adolescents and youth; and lastly, promotes the PrEP Talk platform.
"I'm excited and happy, because I feel my work at national and regional level has been recognized at regional level."
---
Share this