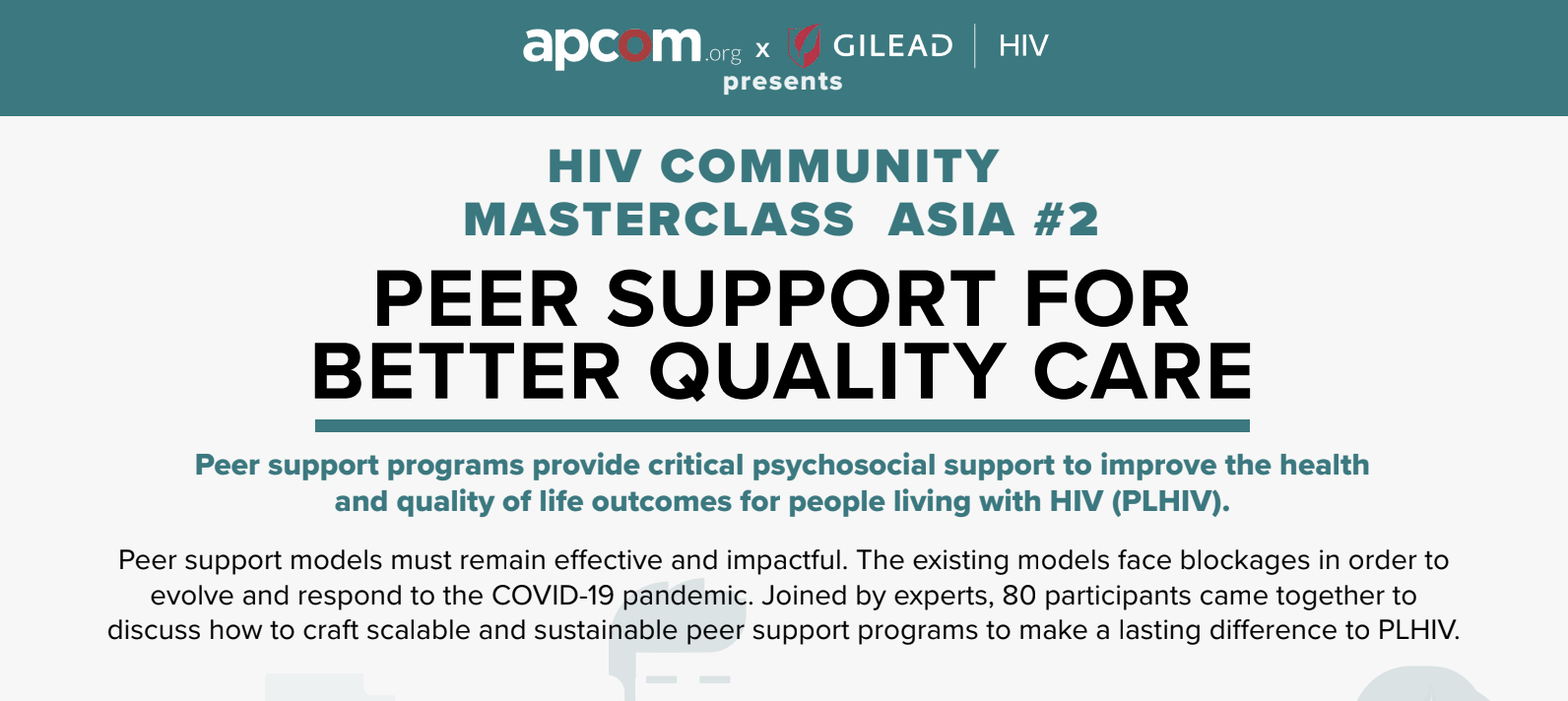 Although global attention has been dominated by the COVID-19 pandemic, HIV remains one of the world's major public health challenges.
One silver lining is that decades of experience from the HIV/AIDS epidemic offers valuable insights for fighting COVID-19 and vice versa. In view of this opportunity for learning, Gilead and APCOM Foundation have come together to host a virtual HIV Community Masterclass Series for communities in Asia Pacific to share their experiences and exchange best practices. These interactive sessions presented a unique opportunity to hear from leading experts, share local perspectives and learn from peers in the HIV space in Asia.
Visit the original article at Gilead Rainbow Grant, click below.
Key Takeaways From APCOM X Gilead Sciences HIV Community Masterclass Asia Series
#2 HIV Community Masterclass: Peer Support for Better Quality Care
This instalment focused on how to best support people living with HIV. Participants learnt about the importance of well-designed social support models and understood how to ensure that such programs are carried out in an effective and impactful manner. 
Thank you very much to our partner for sharing this learning!
---
Share this