Contributor:
Community Health and Inclusion Association (CHIAs), Lao PDR
---
To date Laos has less than 20 COVID-19 cases and no reported deaths. But due to COVID-19 related restrictions, community-based organisations like our partner Community Health and Inclusion Association (CHIAs) based in the Lao PDR capital, Vientiane, currently implementing the regional Global Fund grant, Sustainability of Key Populations in Asia (SKPA) Project, has to change the way that it operates.
On 30th March, the Lao government announced the implementation of increased measures to contain the spread of the COVID-19 virus. A lockdown is effective from 1 April, in addition, public transportation is closed, including domestic flights.
All this will impact on key populations and people living with HIV who have appointment with the doctors at VTC and ART sites.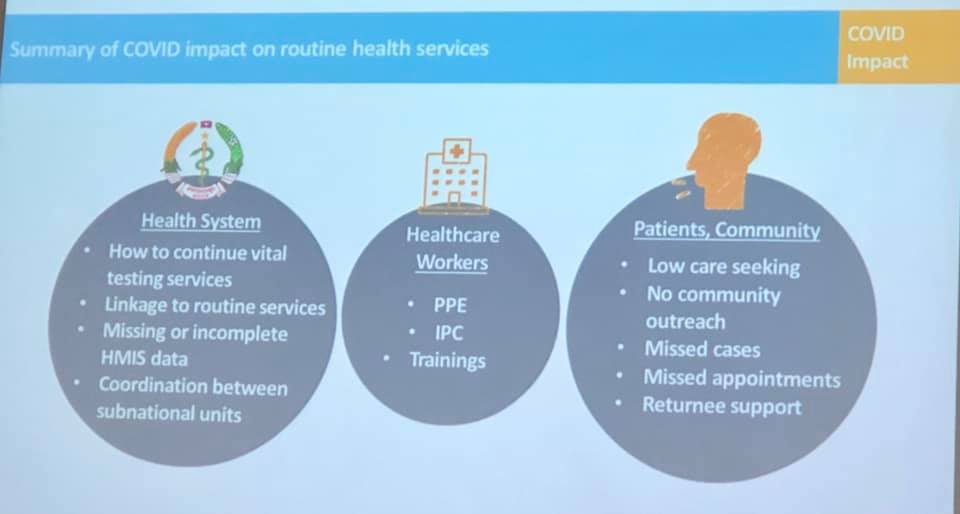 Furthermore, if an outbreak was to occur and lockdown extended, there may be possible disruptions to routine care which needs to be mitigated to ensure patient-centered care continues during the COVID-19 response. Some foreseen issues include:
Patients and KPs may no longer be able to travel to facilities to seek care and treatment and prevention as testing;
Even after patients and KPs arrive, there may not be sufficient medical staff to provide care.
Lab testing services may be interrupted. Transport of samples may not be possible in the event of disruptions to public travel.
Spike in incidence after COVID-19 outbreak, if there is a delay in diagnosis resulting in higher transmission (due to people staying home and not seeking care) during the outbreak.
In total, there are 1,998 people within with HIV (PLWH) including 236 MSM/and transgender people who have appointments to travel for their ART in April and May 2020 at 11 ARV clinics in eight provinces.
How has the pandemic affected CHIAs?
As direct consequences and as CHIAs fully follows the international and national directives, especially the guidance' of the Government of Laos, below will be the progressive impact for our organization. Our immediate concern has been the protection and health of our teams, partners and populations, in strict compliance with international and national rules and the humanitarian principles that guide our actions ("Do no harm").
Thus, we have asked all our employees initially in all the target provinces and districts bordering Thailand, Vietnam and China and then throughout the country to prevent direct contamination and to protect themselves by imperatively complying with health and social distancing instructions, accompanied by measures specific to CHIAs:
Limitation or elimination of face-to-face meetings
Cancellation of all seminars and training sessions both district, provinces and central
Extend homeworking as much as possible
Limitation of the number of visitors to our premises
Strict lockdowns in central office
Cancellation of international travels
Limitation of domestic travels
In the face of current situation evolution and the increasing lockdowns, we are now facing the problem of implementing activities, due to all coordination implementing partners stopped and not allowed to organize activity such as training, workshop and traveling.
How are you planning to work around those issues?
With this current situation, CHIAs need to make certain changes to our operations in office of intervention as well as at central level, in order to adapt to the consequences of the pandemic from the Laos Ministry of Health.
We are therefore considering the possibility of strengthening, adapting or even initiating certain projects to respond to the pandemic, as CHIAs was able to do in the past.
CHIAs use social media to reach the key population as HIV screening and but not for testing and refer;
Most of our central staff are now working from home and they have been decreasing their operational and regular project activities
Some project activities might be delayed, postponed or cancelled during this critical period of time but we planned to conduct after situation resume to normal
Our offices in Vientiane, Salavanh, Champasak, Savanakhet and Khammuan might most probably run with a minimum of staff or close for an indefinite period of time
Our main issues are that some of our staffs in the community and provincial level lack the necessary equipment and skills to communicate on-line. We also lack support for COVID-19 prevention material as specially mask and other PPEs for our community, staffs and key populations to response on COVID-19 due to the lack of budget line for support.
What would you like to say to donors to help address some of these issues?
We would like to know about the flexibility to allow us to adapt our projects activity to this unprecedented situation and to obtain any guidance that would help us best meet our contractual challenges and be agile in the face of the pandemic.
We also hope for your support and understanding in the face of possible delays (reports, and audit) due to COVID-19 situation.
Finally, it goes without saying that this situation could have serious impacts to vulnerable communities and on CHIAs if this crisis were to continue without the support and mobilization of our international partners, in particular for financial support.
---

---
Share this