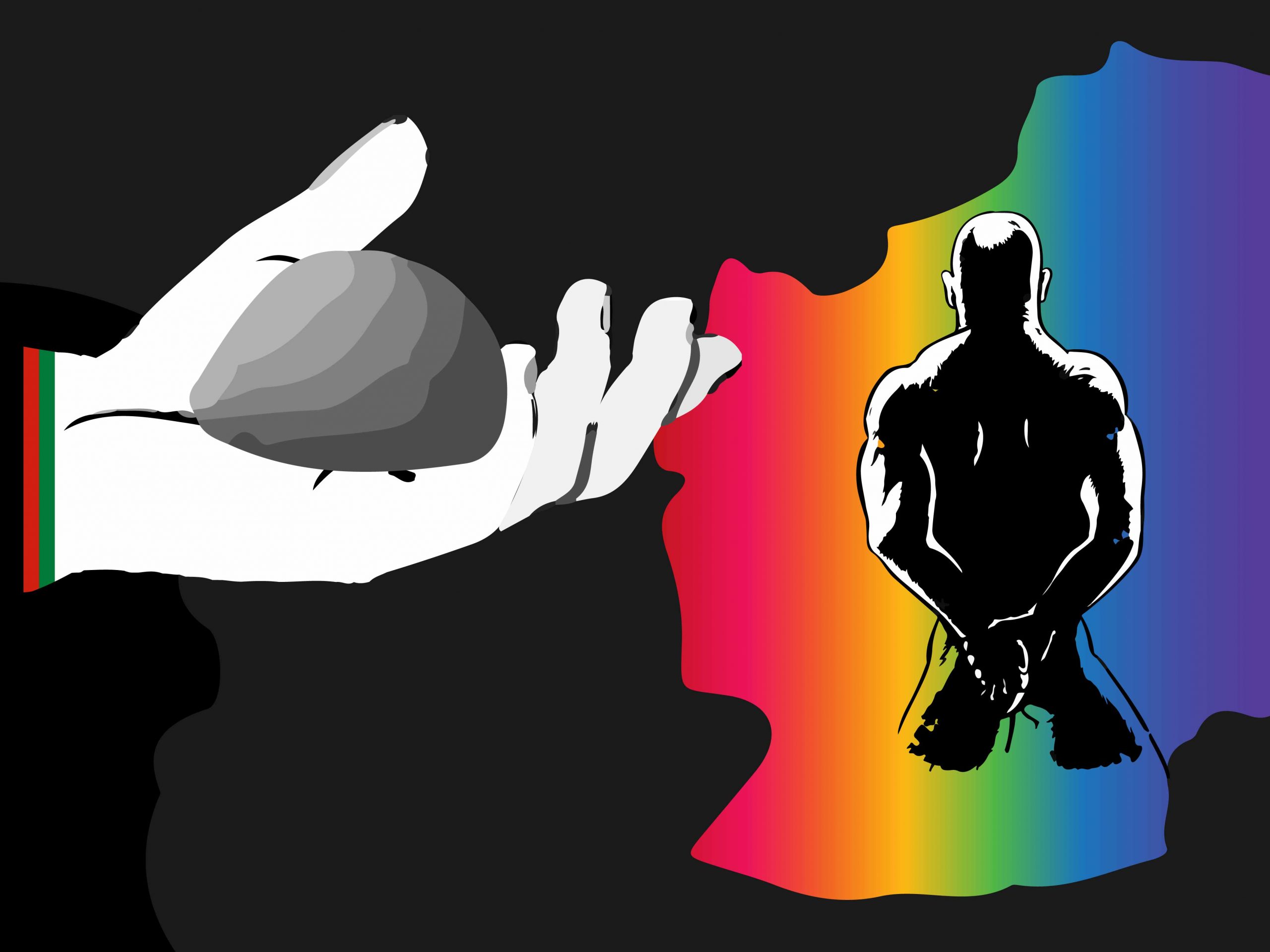 Contributor:
Anonymous (to protect the safety of the contributor)
---
Afghanistan is one of the most protracted humanitarian emergencies in the world, with an estimated 24.4 million people in humanitarian need in 2022, up from 18.4 million people at the start of 2021[1]. According to a United Nations report (Jan 2022), Afghanistan faces multiple crises, economic collapse, growing humanitarian crises, and crippling banking and financial system. The report stated that 24 million people will need humanitarian assistance in 2022[2]. With the takeover of Afghanistan by the Taliban on August 15, 2021, the situation deteriorated and every Afghan suffered, particularly women, girls, and minority groups, including sexual and gender minority groups.
Even before the Taliban, Afghanistan reported insignificant progress in protecting human rights and gender equality. Afghanistan remains the worst place to be a woman, and with the return of the Taliban, there are restrictions on women's participation in political and social life, women's secondary education and freedom of movement. Traditionally, there is a high level of intolerance towards LGBTQ persons and they are exposed to abuse and extreme persecution. A Taliban judge expressed their extreme views towards LGBTQ members as follows: "For homosexuals, there can only be two punishments: either stoning, or he must stand behind a wall that will fall down on him. The wall must be 2.5 to 3 meters high". According to the report "Afghanistan- Taliban impact on the population[3]" (2022), since the Taliban takeover of Afghanistan, the life of LGBTQ persons has changed and they are now completely living in hiding.
The Taliban, as the current de-facto authority (DFA), has continuously tortured, detained and publicly humiliated sexual and gender minority groups. According to research conducted by Outright International[4] (2022) LGBTQ persons face several threats in Afghanistan, including being at-risk of rape and other sexual violence, threats from family members, threats from neighbors and threats from acquaintances and sexual partners.
"a 21-year-old transgender community member was detained for 24hrs in Kabul at a police check post. The man was taking hormone injections so Taliban were asking why his body had changed. He was harshly beaten, forced to show his house, and they took him to his room and took his passport. He was warned that his death is permissible and that they can kill him anytime".
"a 22-year-old LGBT member was trapped by one of his clients. The client, who had links with the Taliban, contacted him to come to a specific location and once he was there, a group of Taliban arrived. The detained him, have brutally beaten and shaved his hairs".
There is no legal protection for LGBTQ persons even during the former US-backed government. In the 2017 penal code[5], same-sex relations were explicitly criminalized with prison terms and death penalty. With the Taliban takeover of the country on August 15, 2021, Afghanistan is in a lawless situation and the Afghanistan constitution developed in 2004 been disregarded by the Taliban and replaced by an unwritten constitution[6]. The entities responsible for promoting human rights have been disbanded, the response to human rights violations diminished and the Afghanistan Independent Human Rights Commission (AIHRC) has been dissolved by the Taliban[7]. In addition, organizations working on human rights issues have been forced to divert their programs or close operations. The current context has remarkably limited for promoting and responding to human rights issues in Afghanistan. "I live in fear of detention and punishment under extreme interpretation of Taliban's Shari Law" an LGBTQ member reported).
"I was in my rented room, and the Taliban officials entered my room and arrested me. They said, you have no rights to live. They took my mobile phone and passport" another LGBTQ member reported.
The LGBTQ persons have been exposed to institutional and systematic torture and abuse by the Taliban in various cities. The Taliban officials publicly denounced gender diversity and expressed intolerance towards LGBTI community members.
"I am living in a cage, and hopeless for my life" an LGBTQ member said.
Currently, access to basic services – including health services, legal services and other social services – has been abolished. The funding agencies have diverted funds to their other humanitarian responses.
The continuous life-threatening situation and no access to basic services have forced LGBTQ members to flee to nearby or western countries. However, evacuation remains a constant challenge for LGBTQ members. Although there are several thousands of LGBTQ persons in Afghanistan, less than 200 have been able to leave for other countries. The financial hardship, lack of travel documents, illiteracy and not meeting eligibility criteria for resettlement programs of western countries remain major obstacles for the LGBTQ community to move out of the country. A report indicated that more than 10,000 LGBT members could be reached with various services in Afghanistan. However, only around 100 LGBTQ members currently moved to nearby countries, where they are highly at risk of abuse, exploitation, stigma and deportation. Three members of the LGBTQ reported being sexually abused and brutally tortured by border police while trying to get into a nearby country.
LGBTQ persons live in a highly risky situation in Afghanistan and the concerned governments need to take urgent actions to develop policies that can help and save the lives of Afghan LGBTQ persons. The upholding of human rights must on top of the agenda for any negotiation with Western countries and the USA. The UN agencies must take bold and proactive approaches to denounce discrimination towards LGBTQ persons and ensure an inclusive humanitarian emergency response to all groups of society in the country.
---
[1] Afghanistan Humanitarian Needs Overview 2022.(January 2022).url.
[2]The situation in Afghanistan and its implications for international peace and security, January 2022. Url
[3] Afghanistan- Taliban impact on the population, The Danish Immigration Service.url.
[4] Even If You Go to the Skies, We'll Find You" LGBT People in Afghanistan After the Taliban Takeover (2022).url.
[5] Penal Code 2017, Section 645 Musahaqah: Section 645 criminalises same-sex intimacy between women with imprisonment for up to one year.
-Penal Code 2017, Section 646 Sodomy: Section 646 criminalises sodomy, punishable with imprisonment for up to two years.
-Penal Code 2017, Section 649 Tafkhiz: Section 649 criminalizes Tafkhiz – same-sex intimacy between men absent penetration – punishable with imprisonment of between three months and one year.
-Penal Code 2017, Section 650 Ghavadi: Section 650 criminalizes inciting two or more people to commit sodomy by introducing them to each other and finding them a place to do so.
[6] Afghanistan's Unwritten Constitution under the Taliban, 2022. url.
[7] Taliban dissolves Afghanistan's human rights commission as 'unnecessary'. The Guardian, May 2022. url.
---
Share this