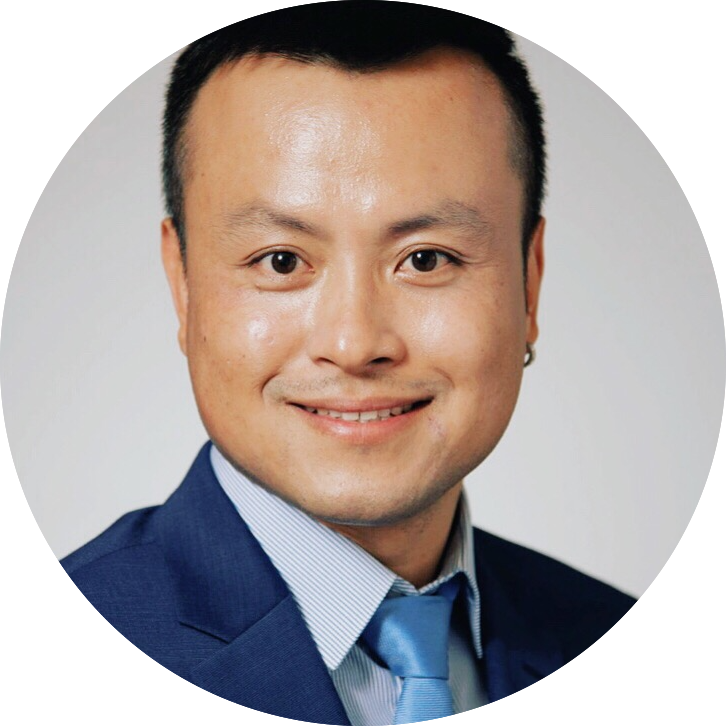 ---
I wasn't that confident about my body. Actually, I always feel that my body is not satisfying. When my friend was helping me take these two photos, I tried my best to cover the two scars on my chest. These two scars make me feel unhappy and I can do nothing to get rid of them. They are keloids caused by an overgrowth of scar tissue. I inherited this body feature from my mum. It is very annoying that I have to explain to different people when asked what they are. Did you have a heart surgery or something? What was the cause for these scars? The real answer is: I don't know. They are just showing up without any reasons. I don't like this part of my body at all and I hope it can be changed.
These two photos were taken by my friend during our after-sex chatting. He told me that he loves my body shape and wants to help me take a better profile photo to replace the previous one on my dating app. They were taken in the spring of 2019.
Before I did this campaign, I was super sensitive about my scars on the chest. However, after I reviewed these scars, they became less ugly and annoying. I started to accept them as one part of my body. Now, I don't mind showing or explaining them to the people who are interested in asking questions. It even becomes a way of starting a new conversation. Some say that these 2 scars are like 2 cute bones and others say they are like 2 butterflies. I never looked at my own scars in this way. I realize that the scars are just one part of your body, and it is nothing special. Remember that you are probably the only person in the world who pays too much attention to his own body. Also, your body is just one part of you, and you are more than your body.
What do you like about the APCOM body positivity campaign and what would you like to see happen as part of the campaign?
I like this body positivity campaign because it changed the way I look at my own body. To prepare for this campaign, I searched all my photos taken in the past 5 years. I immediately decided to use these two pictures, since they are reflecting the shift of my perspectives. I used to show others the first photo because it has no scars (well covered up). However, that is just one part of my body. The second one covers the whole elements of my body – both positive and negative parts. Instead of covering it up, I'm more into showing i now. These scars are also parts of my body, so why couldn't I accept it? I need to stop self-stigma and accept the way it is.
What would your advice be if someone feels they are not comfortable and confident to do what you're doing as part of the campaign?
You are not perfect. No one is perfect. We don't need to be perfect. If you are not satisfied with your body, your attitude will affect your daily life, your relationship, your confidence, and your ways of thinking. We should learn the fact that no one's body is perfect. The only possible perfect body is the one that is accepted and liked by yourself. Change your negative attitude and live positively. We love something not because it is perfect, but because it is your favourite. Join this campaign and share your loved body photos with others. You will become more self-confident and braver.
Anything you want to add?
I hope more people can join this campaign and have a chance to review their body differently. You should always remember the fact that you are the youngest and cutest today compared to the rest days of your life. Accept and love yourself! Don't regret in the future when you look at your old photos sighing: how I wish I had loved and cherished myself more at that time.
---
See also:
"This entire narrative around 'beauty' and 'fat shaming' needs to be destroyed and healthy conversations sparked. Normalizing conversations around positive body image need to start from homes!"

Max Wahid
"This campaign is a very good start to change the negative perception about your own body, to make you realise that you are already beautiful and that you do not need to be perfect in the eyes of others."

Vaness S. Kongsakul, Operations and Communications Officer
"My photograph expresses my vulnerability and, as we all struggle in this long journey of growth and self-acceptance, I hope people can feel they can express any emotions they have or relationship they have with their body."

Chartlada Sangakij (JJ), Creative Communications and Media Assistant
---
How to take part in the campaign?
Through any of your online activities, please message about body positivity with the hashtag #apacAllBody. The best way is to speak up about body positivity on your private or public platforms. Give your opinions and motivate people.
You can share through our social media as well
Photograph – Post your photo(s) that show how proud you are with your body and hashtag #apacAllbody together with other hashtags you would like to support. For example, #mybodymypride, #realsizebeauty , etc.
Nude photo: Full naked, half naked or showing only some body part(s).
For the skin color & texture matter, we suggest you show your bare skin.
Wear body fit clothes: You can show your body shape through fabrics as well
Body paint: Paint or write word(s) or short messages on body part(s) for example back or belly
Signboard: Write word(s) or short messages on a paper or tablet, taking a photo with you (naked or with clothes on) holding it.
Video – Instagram Reel or TikTok no longer than 20 seconds.

Duration
14 February – 25 November 2022
Exhibitions
Your submission may be chosen for two exhibitions planned in June and November 2022!
If you are interested in sponsoring this campaign to show solidarity for a more equal and just society for LGBTQI human rights, and people living with HIV, please contact APCOM on [email protected], facebook.com/apcom.org, twitter.com/apcom
---
Share this