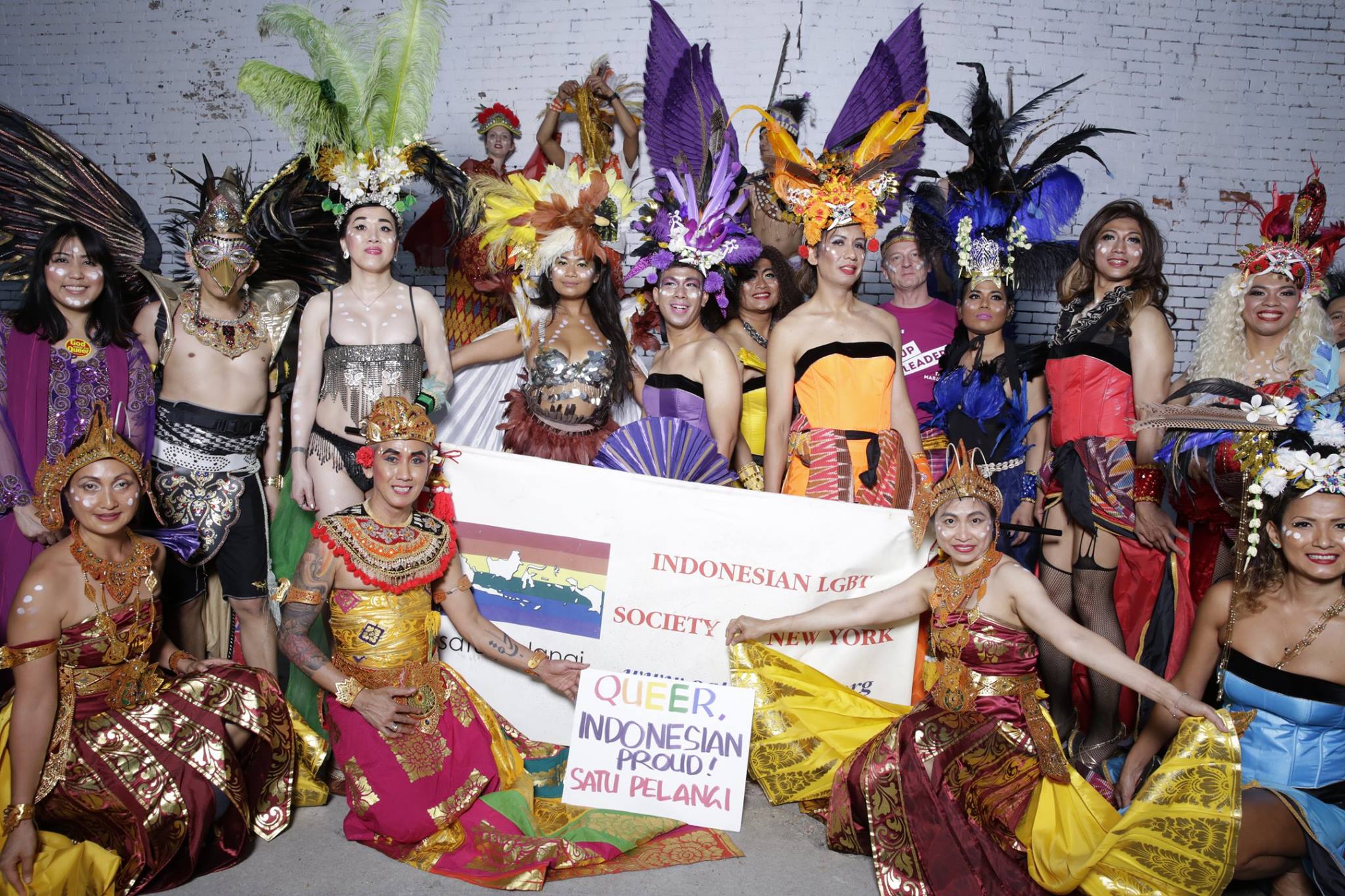 Contributor:
Satu Pelangi
---
New York, June 2020
Indonesian transgender community that belongs to Satu Pelangi New York, Indonesian LGBTQ community in New York Metro Area, did some fundraising and donated to Kebaya Foundation in Yogyakarta and Surabaya Transgender Women Association (Perwakos).
This activity was intended to help transgender communities in Indonesia during the COVID-19 pandemic, since they are marginalized communities and most of them live in poverty. Satu Pelangi was facilitated by Surabaya-based LGBTI organization, GAYa NUSANTARA, in reaching out to the two organizations.
The Chairperson of Satu Pelangi in New York, Mira Yusuf, said that she had been so grateful that we could help them in this difficult situation.
"We're so appreciative that we can help each other in this pandemic, especially during Ramadan," she said in her statement to the media in Indonesia in May.
Bunda Rully, leader and mentor of Kebaya Foundation, welcomed the charity from Satu Pelangi. She mentioned that about two hundred transgender women under their care in and around Special Region of Yogyakarta need help. "We kindly thank Satu Pelangi for this donation to us. Until now, many of us are still waiting for help, so this is really helpful and we are so grateful," she said in closing.
In Surabaya, the Chair of Perwakos, Sonya Vanezza, said that the life of transgender women in this pandemic is getting harder. Most of them, such as street musicians or make up artists, are forcibly being prevented from living their lives as they used to. Ms. Vanezza passed on the donation to the community in cash and in kind.
Nadya Putri, a Satu Pelangi member who is a transgender woman living in New York City, said that she felt very touched to be able to help LGBTQ communities in Indonesia and specifically transgender women. She added, "We feel sad and concerned. Before this pandemic their life was not easy, and they were being ridiculed by the community and their own family."
---
Share this