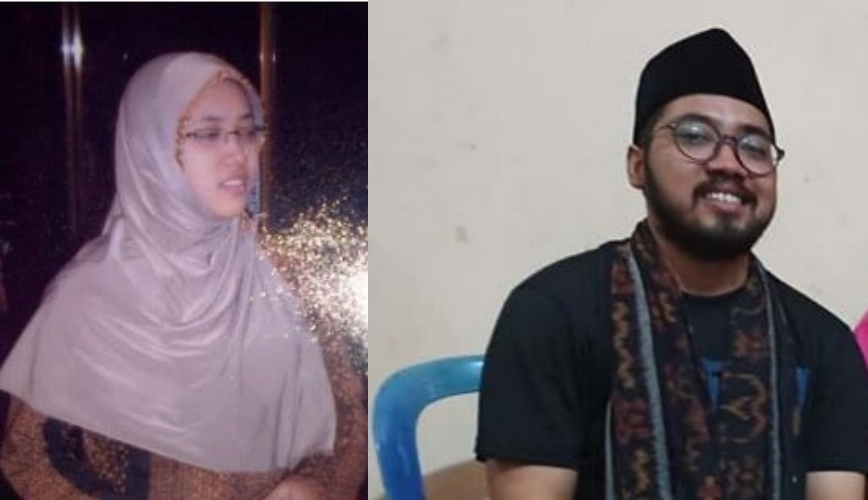 Contributor:
Amar Alfikar
---
To support Amar to reach his target of USD 5,600 please give generously to paypal.me/amaralfikar
---
Dear friends,
I am Amar, a transman and an activist based in a rural area in Indonesia. I'm 29 years old. I was assigned a female at birth, based on my sexual organs, something I never really felt comfortable with. I soon realized I felt a disconnect with the sex and gender I was assigned at birth.
Being born and raised in an Islamic family and community made me afraid to doubt the heteronormative norms and values I grew up with. I used to wear a hijab before I found out that I have gender dysphoria: that deep inside I never was a girl.
Being male makes me happier, more liberated, and just true.
I am so fortunate that both my parents accepted me when I came out to them. They always supported me to keep fighting and pursuing my dreams. They were even willing to testify for me when I submitted my request for a name change at the civil court.
Unfortunately, things actually did not get easier for me. My father passed away 4 years ago. After 40 days in coma, he died on the same day the judge approved my request. My mom told me then "your dad has been waiting for you this long, so that he can make sure you can continue your life". Three years later, a year ago, my mom passed away as well.
My parents helped me through a lot. They gave me strength to keep moving forward in life, and to fight against all bullying and discrimination.
Now, although I am accepted by most of my family members, there are certain distant relatives who regularly come and visit. Some of them continuously attack my identity, accusing me that I am the reason my parents died. Not only that, they often grab my breast and keep saying "See? This is a big proof that you are a girl!". They harass me in all sorts of ways and I cannot stand it anymore.
This abuse causes me so much pain, and I realize I really need to have top surgery as soon as possible. I had planned to move to another city that is safer for me, but for now it is really impossible to move because of the COVID-19 lockdown.
For now, I am planning to stay away from this abusive family member, and to raise funds for my top surgery. I have been saving, but working as an activist is not sufficient for raising the needed amount. furthermore, it is impossible to find any insurance that covers the gender-affirming surgery. Like in many other countries, any medical transition for trans people in Indonesia is considered unacceptable by the exclusionary systems in place.
But I really believe that top surgery will keep me affirming as a trans man and will help to get rid of this pain as soon as possible. I have contacted a clinic that provides top surgery for transmen. Some of my fellow transmen friends had their operation there.
It costs 49 million rupiah, around $3.500, for the surgery, and 20 million rupiah, $1.400 for, anesthesia. It is really a lot for me. This amount does not yet include travel expenses (the clinic is located in Jakarta), for $300, as well as the cost for staying a week at the hospital that is around $400. So, I am expecting to reach $5.600.
For now, I have then created my PayPal account and hope that it allows me to receive your generous contributions. Your donation will help me relieve the pain from all of this continued physical and psychological abuse. Also, generally you are helping to build awareness that abuse is the real pain, as well as awareness of the lack coverage on the health care for trans people.
I am really pleased to hear your suggestion too on what else I can do to help me access fundraising systems. Anything that could be of help would be much appreciated.

With love and solidarity.
Amar Alfikar
---
To support Amar to reach his target of USD 5,600 please give generously to paypal.me/amaralfikar
---
Share this