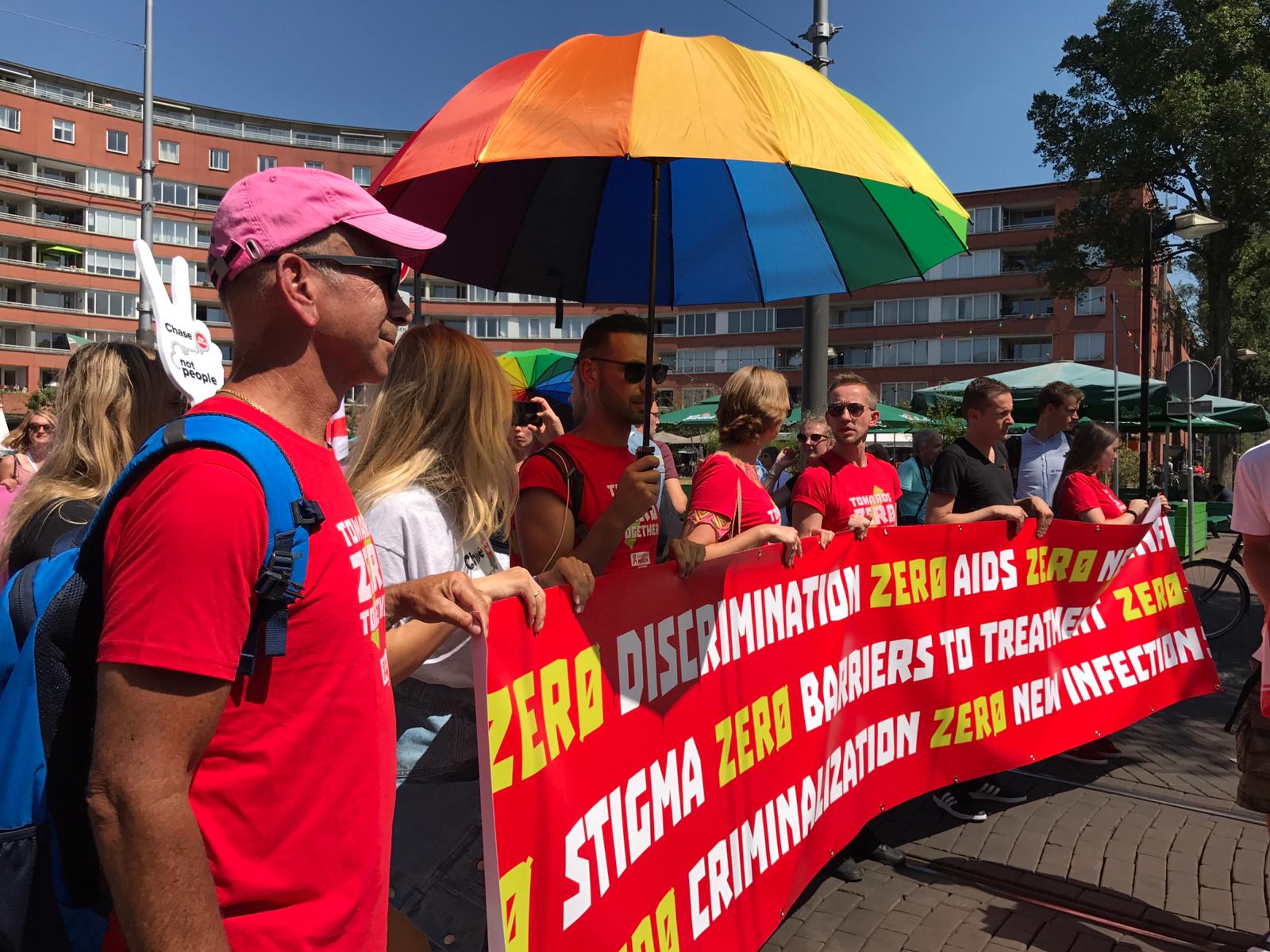 Showcasing APCOM's AIDS2018 Engagements
The 22nd International AIDS Conference 2018 (AIDS 2018) was hosted in Amsterdam, the Netherlands, from 23 to 27 July 2018. International AIDS Conference is one of the largest conferences in global health and development sector, with a view to galvanise the response to the AIDS epidemic. With the theme "Breaking Barriers, Building Bridges", the conference drew attention to the need for rights-based approaches to bridge gaps still faced in the HIV response.
While the AIDS2018 conference focused on Eastern Europe, Central Asia, the Middle East and North Africa regions, this does not dilute the fact that the epidemic in Asia and the Pacific is still rapidly evolving, requiring ongoing commitment. With a disease burden concentrated on key populations, there is an urgent need to sustain the key populations and community-focused responses.
APCOM was strongly represented in AIDS2018, through participation in and organisation of sessions at the Pre-Conference, plenary and Global Village and Youth Programme. APCOM's engagement at the AIDS2018 presented the HIV epidemic and state of human rights in Asia and the Pacific. Our engagements highlighted the conservative swing in the Southeast Asia, which caused widespread stigma and discrimination against young gay men, young men who are having sex with men and transgender people, turning back a humanistic and public health-centered response to the epidemic. We also advocated for an increased political commitment and accountability among governments, donors and civil society in combatting the HIV epidemic in the region.
---
APCOM Engagements in AIDS2018
Main Conference
Poster Abstracts
GayOK Bangkok: Increasing PrEP awareness among young gay men in Bangkok with a scripted web series
A Tale of Two Cities: A comparison of district level analysis of HIV budgets in Bandung and Semarang, Indonesia
Global Village and Youth Programme
Launching of PrEP Map (www.prepmap.org), an online resource and advocacy portal, designed as a resource database on PrEP awareness
APCOM Booth: A10tion: Highlighting a decade of APCOM in Asia and the Pacific
Asia Pacific Networking Zone, in partnership with Regional Key Population Networks in Asia Pacific: Asia Pacific Network of People Living with HIV (APN+), Asia Pacific Network of Sex Workers (APNSW), Asia Pacific Network of People who are using Drugs (ANPUD), Asia Pacific Transgender Network (APTN), Youth-LEAD, Y-Peer,
Independent Events
APCOM Strategic Discussion on Commitments for Asia and the Pacific
Round Table Discussion: Leaving No One Behind: Sustaining the MSM Community response in the Age of HIV Financing Transition (To revisit the in-depth discussion, you can revisit this activity through APCOM's Livestream. Don't forget to check out APCOM's video playlist)
Launch of APCOM 2018-2020 Strategic Framework – TENACITY
---
Share this