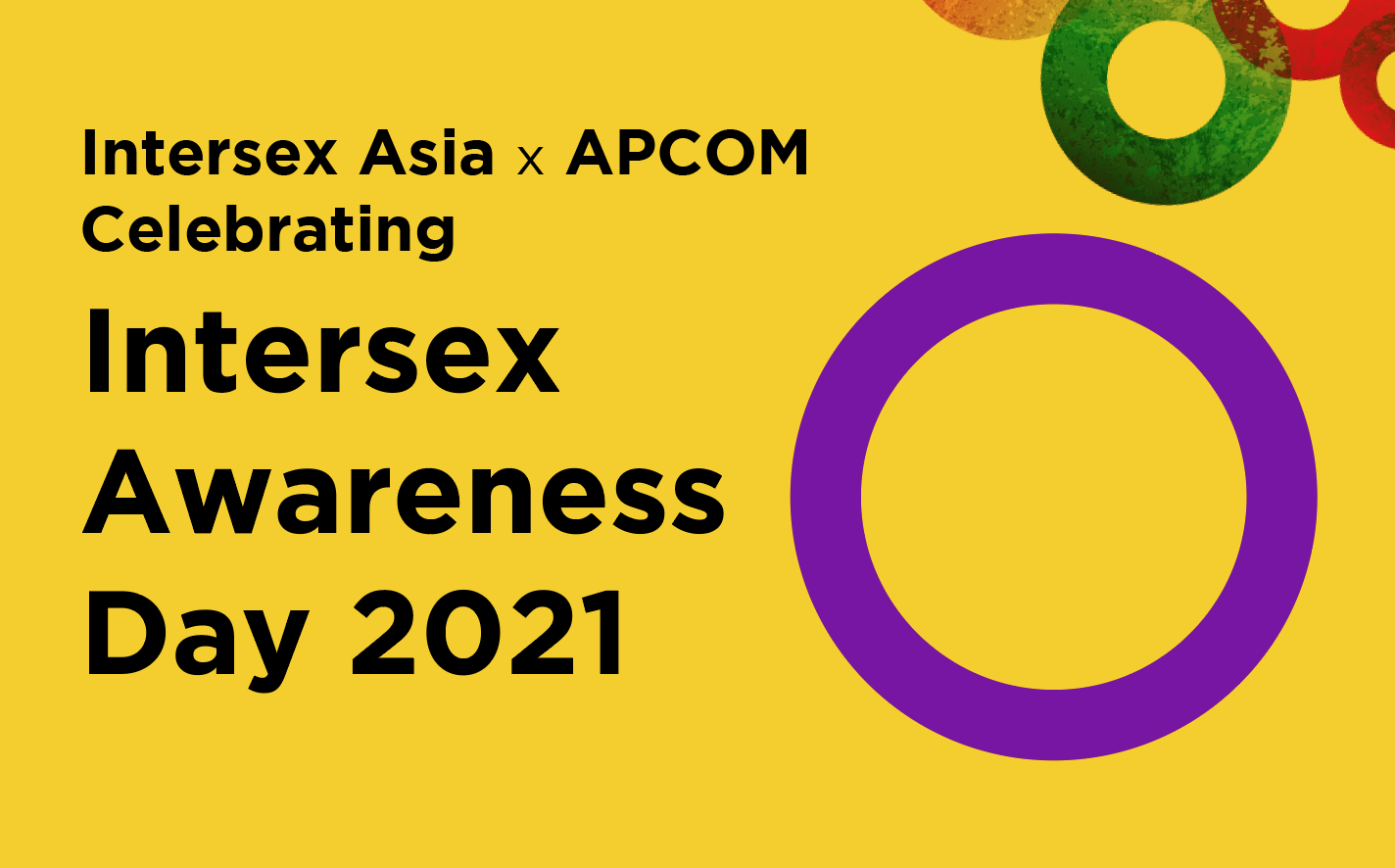 Bangkok, 26 October 2021
On the occasion of Intersex Awareness Day, APCOM is delighted to bring out this special newsletter in collaboration with Intersex Asia- a regional network of intersex-led organisations in Asia. In a short span of three years, the organisation has emerged as a strong voice for Asian intersex people and established itself as a resilient and autonomous network.
Awareness about intersex rights continues to be a major issue in the Asian region. In this special edition of the newsletter, we feature the inspiring journey of Intersex Asia and its work during the Corona pandemic.
Intersex Asia's Community organising work continues unabated
Travel restrictions imposed during the pandemic gave a serious blow to the community organising work of civil society organisations. For Intersex Asia as well as its member organisations, this was a huge setback. It is a testament to the grit and determination of the intersex leaders in the region that the momentum of the movement didn't slow down. During 2020, Intersex Asia supported three community meetings across different Asian countries.
Since its inception, Intersex Asia has believed that the presence of intersex-led organisations in each country is critical for the growth of the intersex movement and it is the first step towards advancing social inclusion of intersex people. In view of this, Intersex Asia has been supporting community meetings since 2019. The impact of these meetings is clearly visible in the growing membership of Intersex Asia's member organisation.
This year, two member organisations of Intersex Asia- CfC Nepal and Intersex Philippines achieved a major milestone in their respective organisational journey. Both organisations prepared their first-ever Strategic Plan which will guide them in their path forward. Organising the Strategic Planning meetings in the two countries was extremely challenging for them. This year, the Philippines was hit by multiple typhoons and floods which made it increasingly difficult for the member organisation to organize the Strategic Planning meeting. These challenges were also compounded due to the ongoing Covid19 pandemic. Similar challenges were faced by Campaign for Change (CfC) Nepal. Regardless, IA's member organisations were determined to conduct their events. Fortunately, their efforts were successful and now both organisations have a strategic plan ready for implementation.
Last year was also special for the Asian intersex movement as it saw the birth of the first intersex-led organisation in Bangladesh. Building capacity of a new intersex-led organisation in the Asian region has been the highlight of the year. Intersex Asia is continuously working towards encouraging the establishment of more and more intersex-led organisations in the region.
Read More from Intersex Asia's Members
Intersex Asia's Covid-19 Report
---
Share this