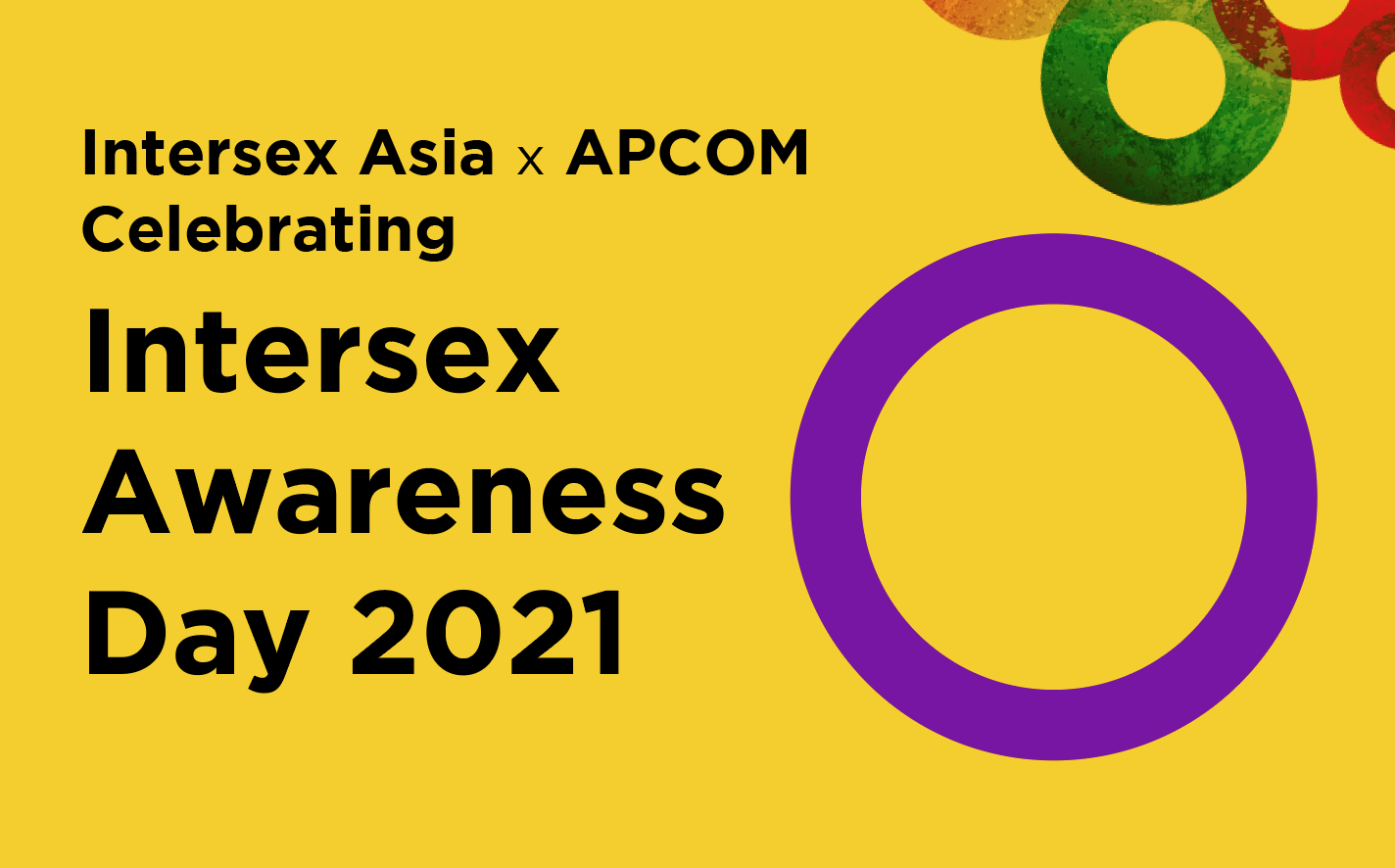 Interview with Jeff Cagandahan, Intersex Asia Co-chair and Co-founder, Intersex Philippines
In December 2020, Intersex Asia held its first General Meeting and Jeff was elected as the Co-chair of the organisation. In a brief conversation with Jeff, he shares the current challenges faced by the intersex community and also laid out the organisational priorities for Intersex Asia.
You've been part of the organisation as a founding member. How do you see the progress made by Intersex Asia so far?
I am extremely proud of the progress our organisation has made since 2018. We started as a small group and within a short span of three years, Intersex Asia has emerged as a resilient organisation with a proven track record of executing major projects. During this time, we have expanded the intersex movement to more than 10 Asian countries. Also, Intersex Asia has increased its base within the intersex community. To create more platforms, we collaborated with our member organisations to organise several regional and national-level intersex forums to encourage community organising. This way, we have also empowered our member organisations. More and more intersex people are coming forward and getting connected with the movement because of our efforts. We also made great strides towards creating knowledge resources on intersex rights in various Asian languages.
This journey wasn't easy, especially because of the lack of dedicated funding for intersex issues. This is something that is faced by intersex organisations around the world. Fortunately, we were able to build partnerships with several major international donors who believed in our mission and have supported us. Regardless of the financial challenges, we remained focused on our mission and vision and have worked on building strong foundations for the organisations. Reflecting on our journey so far, I can say that we learned a great deal about different perspectives regarding intersex rights in various Asian countries. Now, we are more prepared than ever to think about projects which are contextually relevant to our region.
Can you share some of the highlights of the new strategic plan of Intersex Asia?
As the first Strategic Plan came to an end, we began deliberations about the next phase of our organisational strategy. After extensive consultation with our community as well as all stakeholders, we adopted the new strategic plan in our first general meeting. In the new plan, community-building is one of our foremost priorities along with awareness-raising. Currently, there are many Asian countries where we haven't been able to reach so far. In the coming years, we are going to prioritise our programmatic activities in those countries.
Also, we are constantly working on improving our own capacity and therefore, capacity-building is another major pillar of our strategic plan. To this end, we started the first-ever fellowship program last year to develop the capacity of young intersex people. We believe that young activists are the future leaders of the movement and it is therefore necessary to build their capacity. Being so closely involved with the organisation and the movement, I have seen a lot of personal growth within myself as well. I am able to contribute more significantly now.
Since early 2020, the COVID-19 pandemic has affected the community in a catastrophic manner. What are the strategies your organisation has used to support the community members?
Intersex people continue to be one of the worst affected individuals due to the pandemic, primarily because we didn't get any help from the government. Intersex people were also absent from the relief measures taken by civil society organisations. So many of our community members lost their jobs and are still not getting any support. Due to financial hardships, parents of intersex children didn't have the capacity to even buy essential medicines. At the regional level, Intersex Asia created an emergency fund to provide financial support to intersex people. Community-led organisations at the local level played a huge role in standing strong with the community members. Within our organisation, we continue to remain in close contact with our members. In the Philippines, we started a weekly meeting with the aim of creating a space where people could share their experiences and support each other. Through these meetings, we tried to strengthen the solidarity within the community and also infuse some positive energy.
In your view, what are the foremost challenges for the intersex community from a legal and policy standpoint?
The foremost challenges for the intersex community are comprehensively articulated in the Asian Intersex Statement. This document was adopted in 2018 when the first Asian Intersex Forum was organised. The statement is a comprehensive articulation of the demands of the Asian intersex community and provides a much-required context of the status of intersex rights in the region. A complete ban on unnecessary medical procedures on intersex children and the inclusion of intersex people within the anti-discrimination frameworks are two of our core demands. In addition, I'd like to highlight the problematic practice of having gender markers on identity documents for intersex people in general and intersex children in particular. Due to the prevalent prejudiced view on intersex people within the society, the authorities invariably insist on putting gender markers in documents such as birth certificates. This practice should be done away with, specifically for children who are born with intersex variations and there should be legal protection against it. Increasingly, many countries around the world are turning away from this practice and in my view, Asian countries should also refrain from such a rigid process.
Read More from Intersex Asia's Members
Intersex Asia's Covid-19 Report
---
---
Share this