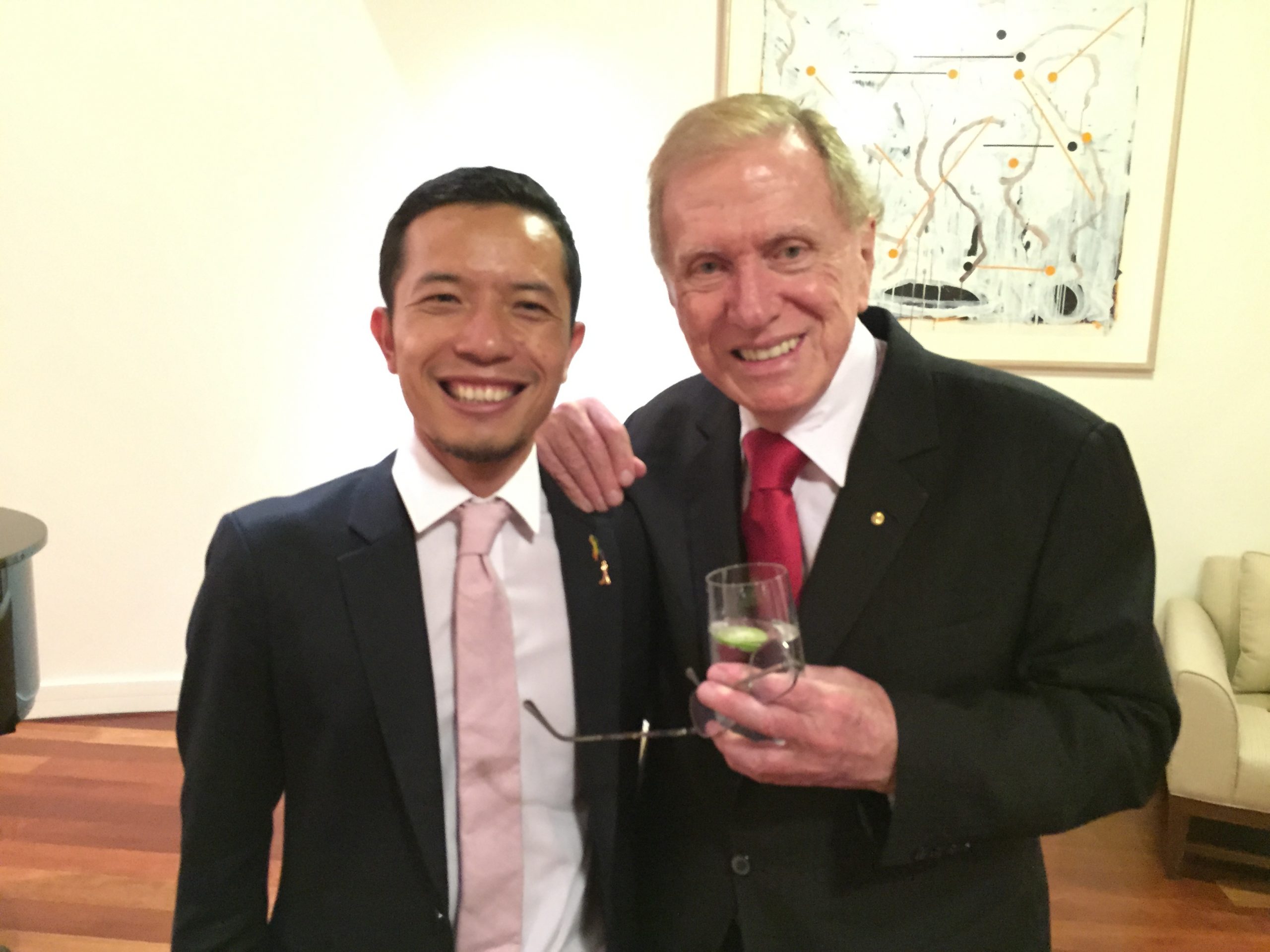 ---
What a period of change and challenge this has been!
Midnight is utterly devoted to the work of APCOM and its objective to bring justice and equality to LGBTIQA+ people throughout the Asia/Pacific Region, and beyond.
None of the states in Asia and the Pacific (except possibly New Zealand as a Pacific country) is really a leader is laws and policies on minorities defined by sexual orientation and gender identity. In many countries in our region, governments and other lawmakers are very hostile, some of them aggressively so.
Midnight has always believed that the best solution to prejudice and hostility towards LGBTIQA+ people is to get to know us. And also, to discover the hidden treasures in the form of heroes who work for reform of law, policy and education throughout the region.
My most memorable recollections of Midnight in the past 10 years have been the wonderful occasions that he helped to arrange in several of the overseas missions operating in his home country of Thailand. The ambassadors of Portugal, Great Britain, Canada, Australia, Sweden, the Netherlands and other countries have turned on exciting parties with fabulous food and entertainment to acknowledge the work of those who deserve recognition. They range from trans champions in Afghanistan and Malaysia to champions of gay rights in Taiwan, Japan and ROK. They also include leaders in the struggle against HIV in Thailand and for marriage equality in Australia. This is a revolution of values and courage. Midnight has served as one of the conductors of the orchestra that brings joy to the world; challenges mindsets; and changes attitudes. I congratulate Midnight on his decade of service. But his best years lie ahead.
---
---
Share this