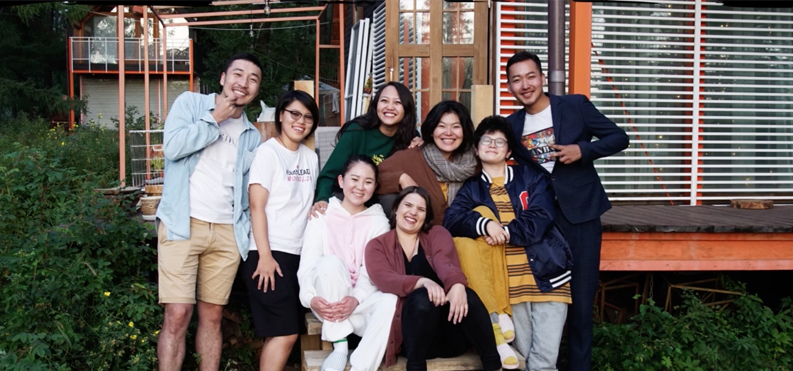 Ulaanbaatar, Mongolia, 06 September 2019 – Short films depicting the lives of LGBT community were showcased through a competition last weekend during Mongolia's PRIDE Celebration at the country's capital, Ulaanbaatar. HIDDEN LOVE, a short film supported in part by Youth LEAD, and produced by a team of young people, has won the first place. In 6 minutes, HIDDEN LOVE presents the expectations as opposed to lived realities of the LGBT community particularly of gay men in Mongolia. The expectations are the dreams to have their freedom to express themselves without fear of stigma and discrimination. However, in reality, they do not have the freedom to express who they are in society. The short film summarizes the challenges and hidden lives experienced by the LGBT community in the country.

The Production Team shared that "the story line is inspired by the real lives of gay men in Mongolia. The film intended to present these realities to express that being LGBT does not equate to being a failure." They hope that the short film "will provide more information and address misunderstandings about the LGBT community." Their message is that "LGBT people are human beings, who by nature, have feelings. We feel hurt and we also fall in love. Through the short film, we aim to spread the message that love is pure, love is Universal, and love goes beyond gender."
The production team is also looking forward to opportunities to submit the short film as an entry to international LGBT short film festivals.

The Production Team
Director, Camera Person, Editor:BAYARMAA ZORIGT[email protected]
Actors:SODERDENE ENKHAMGALAN[email protected]ERKHES ERDENEBAATAR
Music:Shjaane Glover – "Lack of Luster"Dylen Emmet – "Home" ft. Constance
Share this