As Thailand battles another wave of COVID-19 infections, government authorities and businesses must prioritize the health of people, without neglecting marginalized groups who are systematically targeted by law enforcement, criminalised, and discriminated against.
During this unprecedented period, community organizations are right at the coalface of issues of inequity and inequality that Covid-19 has amplified. In December 2020, APCOM, the International Drug Policy Consortium (IDPC), Health Opportunity Network (HON), Ozone Foundation, and the Asia-Pacific Transgender Network (APTN) in partnership with Rangsit University Department of Criminology organized a dialogue on issues faced by LGBTQI people who use drugs in Thailand.
In the tourism sector, the work environment faced by LGBTQI people became even more insecure with the onset and prolonged closure of the country because of the COVID-19 pandemic. Many entertainment venues suspended their business operations or closed entirely, which in turn affected employees, many of whom were forced out of employment without compensation. Pattaya, a well-known tourist haven for transgender people, especially transgender sex workers, face systematic discrimination, violence, and oppression from law enforcement.
"We suffered a lot at the hands of authorities, including police such as searches and harassment although the tourist police has always been our friend."

Alisa Phanthusak Kunpalin, Managing Director of Tiffany's Show Pattaya remarked.
UNDP and APTN assessed the impact of COVID-19 on Thailand's LGBTQI community in April 2020 and found that 47% had lost their income and jobs or were forced to go on unpaid leave, and 51% did not receive any COVID-19-related government assistance. They either did not qualify or too afraid of discrimination should they apply for government assistance. The reduced income has also made it difficult for many transgender sex workers to maintain their hormones medication regime, which can have long term impacts on their health. Employees say that they are less afraid of getting infected by COVID-19 than not having any income. They are more afraid of dying from their dire financial situation than from COVID-19.
"A gay man approached me to talk about his drug use because he said he couldn't talk about it with his gay friends. Being gay is already stigmatised but to be using drugs as well is even more so. Gay men who use drugs are targeted by police, and there is no value, dignity, and humanity for them."

Verapun Ngamee, Executive Director of Ozone Foundation
He has worked for many years to provide health and harm reduction services to people who use drugs throughout the country. "If our laws are written on the basis of panic, then it's a problem for all our health – thinking only of punishing people," he concluded.
This is in line with a scoping review undertaken APCOM to better understand the socio-sexual context of sexualized drug use among men who have sex with men (MSM) and transgender women (TGW). It was found that privacy, anonymity, and secrecy were main concerns due to an environment where there are punitive drug laws, death penalties, incarceration and enforced treatment, as well as peer and family exclusion. Not only does this mean there are data gaps but it leads to public health implications, including transmission of HIV, hepatitis C, HPV, syphilis, gonorrhoea, and shigellosis, and psychosocial health. Issues of mental health were identified in APCOM's report Surveying LGBTQI+ situation in Thailand during Covid-19 Pandemic.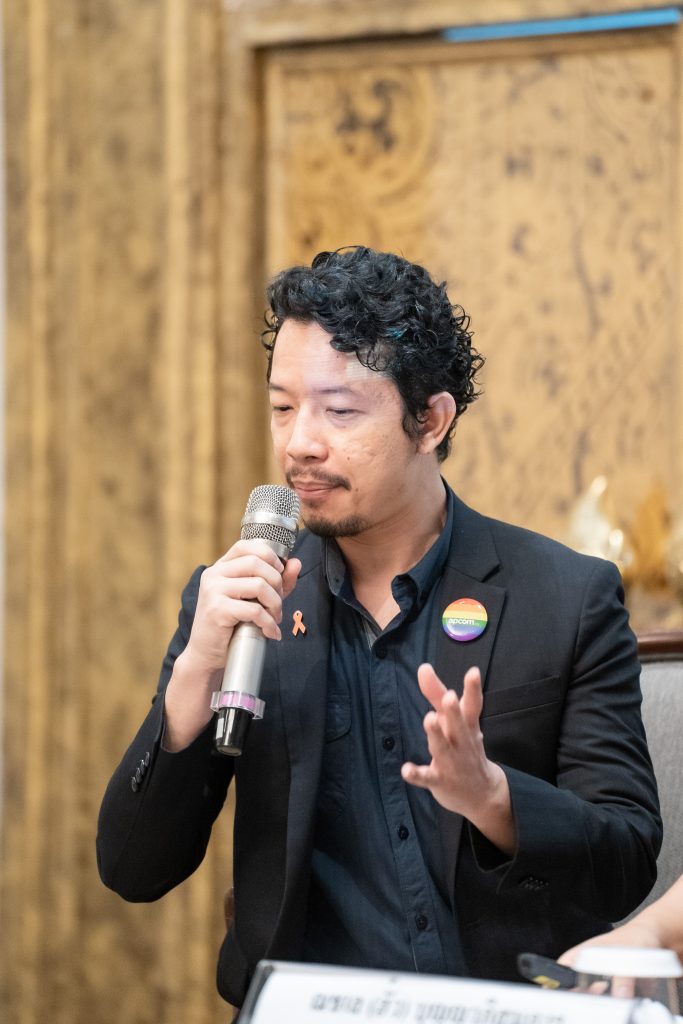 Today, with almost 400,000 people in prisons, Thailand has one of the largest numbers of people imprisoned in the world, and the largest in Southeast Asia. Ann Fordham, Executive Director of IDPC – a global network of civil society organisations advocating for drug policies grounded in principles of public health, human rights and social justice – pointed out that over 80% of people in prison in Thailand are held for drug offences. Prisons are overcrowded at a rate of about 200%, and not surprisingly became a hotspot for Covid-19 infections.
Having a dialogue is an important start but implementing inclusive measures and reforms in policies and practices require active effort from across sectors.
"If we spent this on other things, it could improve social outcomes so much. People in prison are not paying taxes or adding value and then when they come out they are stigmatised – but they are not real criminals. The real criminals are not in prison. When we interviewed people in prison… so many of them were imprisoned for minor possession offences."

Assoc. Prof. Pol. Lt. Col. Dr. Krisanaphong Poothakool / Assistant to the President and Chairman of the Department of Criminology at Rangsit University.
"LGBTQ+ people are the main mechanisms to drive forward our economy, but we are not taking care of them at all."

Pol.Col. Surasak Surinkaew from the Tourist Police Bureau
"I can see that the tourism trends are changing. Thailand is one of the few destinations in the world that welcome LGBT tourists." Pol.Col. Surasak Surinkaew from the Tourist Police Bureau acknowledged.
"We have a lot of legal and academic experts, to help us update old laws that are not in sync with reality, e.g. anti-prostitution, anti-trafficking and drug laws. Please get rid of the 'white factory' 'white school' (drug-free) concepts because it leads to rounding up people and forcing on them mass urine testing."

Thissadee Sawangying, Director of the organization Health Opportunity Network (HON)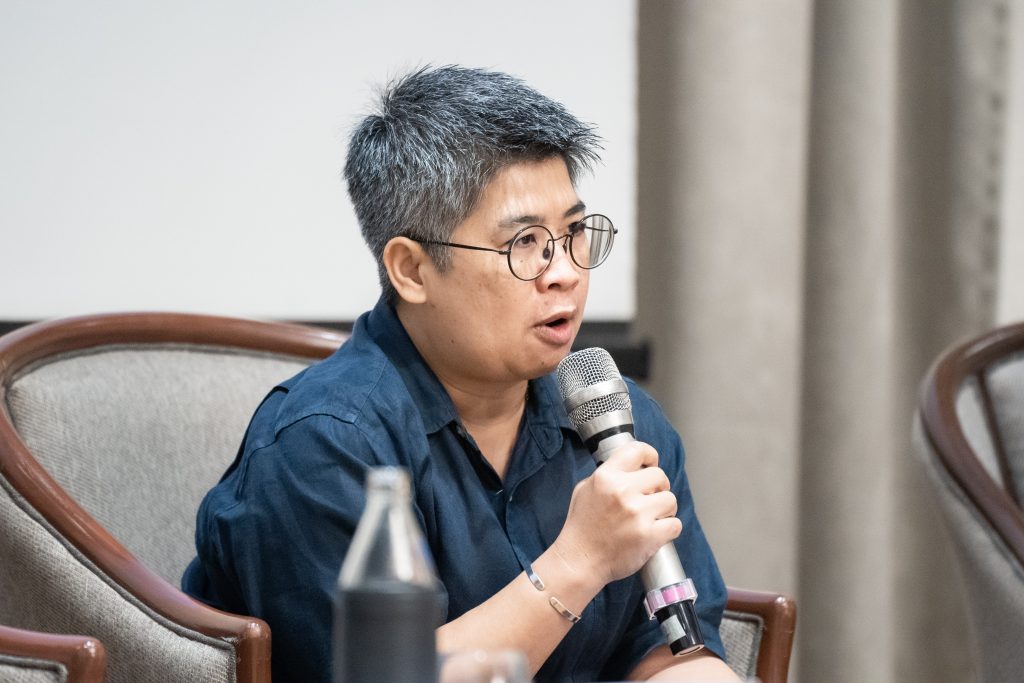 HON works to provide health and support services for transgender people, including those who use drugs in Pattaya.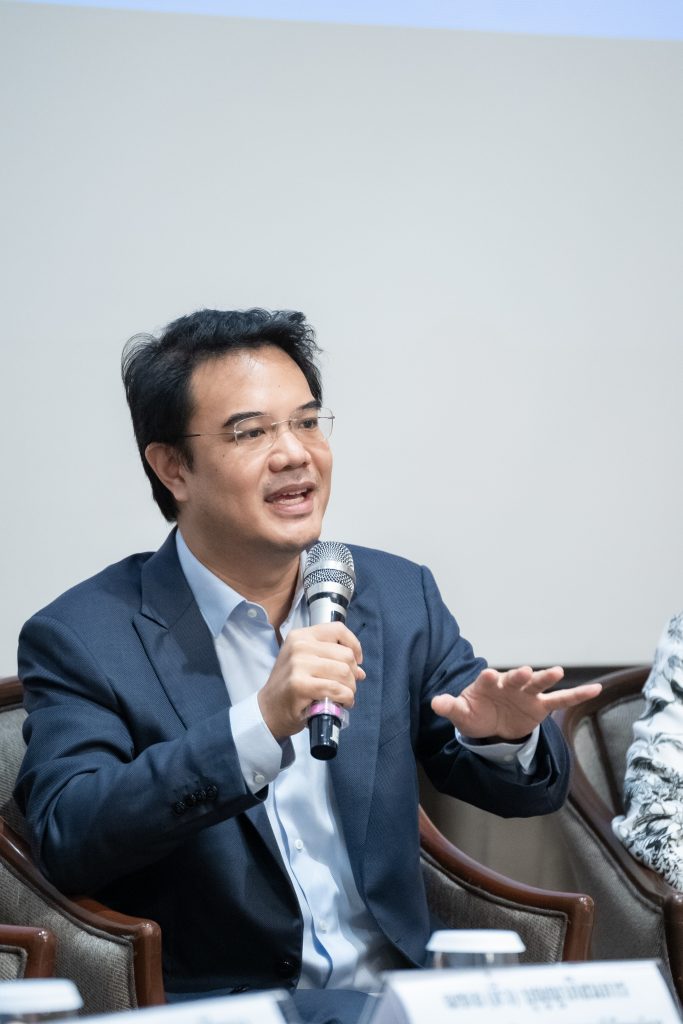 "We have to walk the talk. But if you want to walk the talk yourselves, just look at your company. Do you have policies to employ LGBTQ+ people at the management level?"

Prinn Panitchpakdi, Deputy Leader and Head of the Economic Team for the Democrat Party
He encouraged companies and organizations to consider quotas for hiring LGBTQ+ people not only to improve employment prospects for LGBTQ+ people but also because it benefits businesses.
At the intersectionality of social justice, public health, human rights and drug use experienced by LGBTQ+ people, APCOM plans to continue working in collaboration with communities, civil society, academia, policymakers and the private sector to advance the well-being and welfare of LGBTQ+ communities in Thailand and beyond.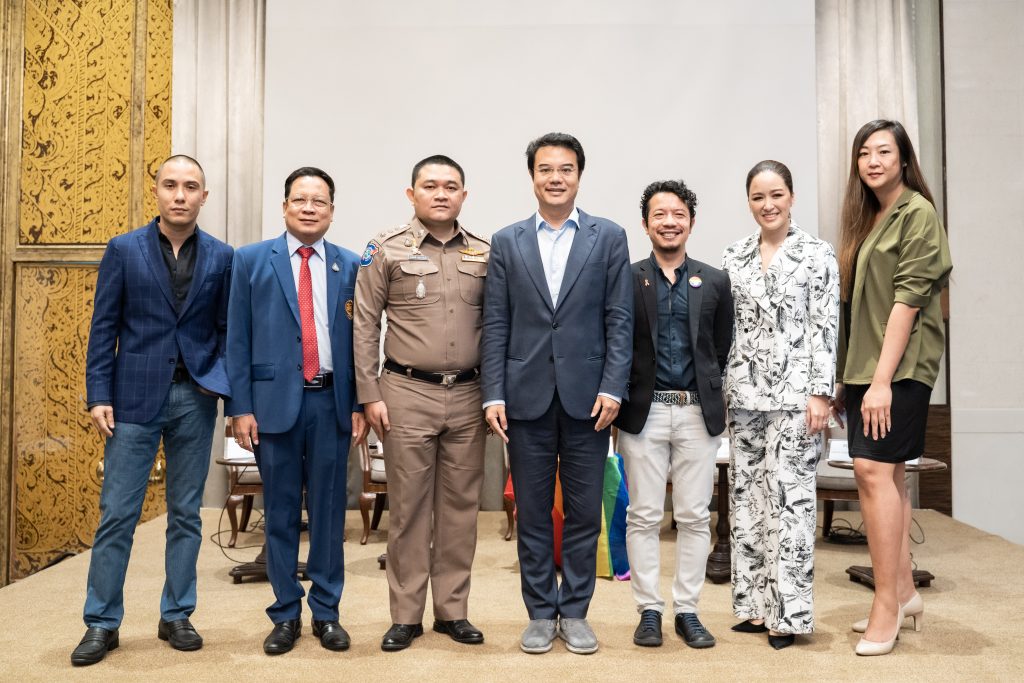 Share this