Contributor:
Anonymous (to protect the safety of the contributor)
---
An online campaign, based on disinformation and fake news, was recently launched to target the LGBT community in Pakistan. As a result, LGBT people are at great risk of violence in Pakistan. This campaign has exposed especially the Gay, Bi-sexual men, and other men who have sex with men (MSM), transgender men and transgender women who are not identified as Khwaja Sira to immense harm and distress. We have received multiple complaints in the past few days from community members who are receiving threats and hatred in online and offline spaces.
This campaign has been launched by members of right-wing religious parties in order to create pressure to amend the Transgender Persons (Protection of Rights) Act, 2018 to strip down the right of recognition of transgender people. The Act has also been challenged in the Federal Shariat Court for being contrary to injunctions of Islam. There are protest going on against the Trans right bill and Homosexuality in Pakistan and been observed in different cities of Pakistan specially in Lahore.
There are threats being issued to transgender people as we write this. There is a great deal of fear and apprehension in the community. We ask you to remember us in your thoughts and prayers.
However, activists working for human rights say that the law is being misunderstood and misinforming, which is further endangering the transgender community in Pakistan. Along with that, the issue has been raised against the LGBTIQ community and continuously portrayed as a Western agenda being implemented against Islamic laws.
Pakistan was hailed among the more progressive laws on transgender rights globally by the International Commission of Jurists, as the Transgender Persons (Protection of Rights) Act gave transgender people in Pakistan the right to choose their gender identity as they perceived it themselves and to change it on previously issued government documents. That ruling paved the way for the 2018 legislation, which expressly prohibited discrimination against transgender people in educational institutions, workplaces and health care, and it guaranteed them a share in inheritance.
Opponents of the law claim the provision to choose or change one's gender is un-Islamic and could open the door to same-sex marriage, currently prohibited in Pakistan.
There are different hashtags used against LGBTI community on twitter as such "Amend Trans Act" & "Take back the vulgar bill"
Abandoned by families and relegated to mostly begging, dancing or sex work due to social stigma, transgender people in Pakistan routinely suffer harassment and many face death threats and fatal attacks.
Trans women in our community are being killed. According to data collected by the International Commission of Jurists and its partner organizations, at least 20 transgender people were killed in Pakistan in 2021.
Some trans-rights activists blame lumping "transgender" together with "homosexuality" for the renewed targeting of their community, as homosexuality is a punishable offense in Pakistan.
The law in question marked a major milestone in Pakistan's journey to enshrine the rights of individuals whose gender identities are at odds with their biological sex, either due to an accident of birth or castration, etc. However, the petitioners and like-minded individuals have argued that granting people the right to self-identify as male or female is 'against religion' and 'opens the door to homosexuality'. This is a similar argument to the one brought forth by the Jamaat-i-Islami in a bill presented to the Senate earlier. It sought the formation of a medical board that would control who could seek a gender change rather than leaving the matter to individuals' personal identification. These arguments reflect an unfortunate and misinformed view of what it means to be transgender.
Further, equating gender non-conformity with homosexuality is deeply problematic, as being transgender has nothing to do with an individual's sexual orientation. The move to block transgender individuals' right to self-identify speaks more about the insecurities of those who wish to do so than any rational desire to prevent abuse of the law. The deep distrust of transgender persons evident in the petition and those supporting it is one of the root causes behind the community being as marginalised as it is today. We as a nation must learn` to stop ostracising people based on their deviances from widely held norms. It is hoped that good sense will prevail in this case, and the transgender community will be allowed their long-denied right to identify and be treated as equal citizens.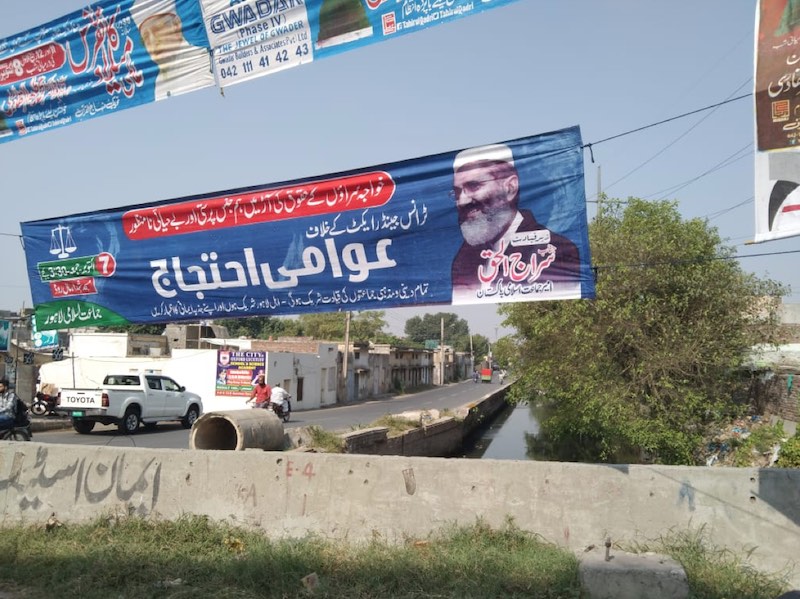 ---
Share this