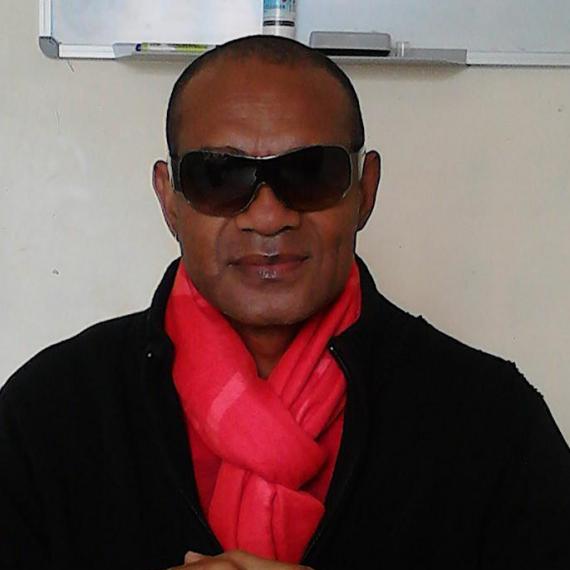 My name is Parker Hou and I am a project coordinator for Friends Frangipani, which speaks out for the rights of sex workers including transgender people and men who have sex with men in Papua New Guinea.
I am also secretary of Kapul Champions, a national organisation for MSM and transgender people that advocates for human rights, better lifestyles, access to health services, and police protection for community members.
Growing up gay in PNG is not easy.
In school I was called names, bullied and asked why I behaved and talked like a girl.
I was once made to read a paragraph from a textbook in high school because the teacher thought it was funny to hear a boy reading like a girl.
As a teenager, I was called names and insulted. Once I was beaten while out jogging. I was assaulted in a nightclub in Port Moresby, which left me with a scar above my eye. When I returned from the 2014 Melbourne AIDS conference, I was confronted by three thugs who tried to snatch my wallet. I ended up with burns when one of the thugs shoved a flaming card into my chest.
Rather than put up with the constant harassment, I am working to improve the situation for others.
I became an advocate because of seeing my friends being stigmatised and discriminated against, and also seeing them becoming infected with HIV and not having access to health services.
Some of my peers were disowned by their families, so they had to turn to sex work to survive.
Laws banning homosexual acts in Papua New Guinea are among the harshest in Asia and the Pacific.
The legal situation has not improved at all in PNG. Although these punitive laws are not always enforced, we still find it difficult to seek protection from the law, which does not help in our work to reduce the impact of HIV in our country.
On a brighter note, because of Friends Frangipani's work, people are beginning to understand the factors that lead people into sex work, health workers are becoming friendlier in helping sex workers and MSM, and some police are now working closely with them.
As a trainer and peer educator, this is my message to the global community: I would like our friends at the international level to see how the punitive laws affect us in our work in reducing the impact of HIV and help us with technical support to decriminalise the law. I would also like funders or any international organisations working with sex workers and MSM/TG to help us establish drop-in centres for our peers to have easy access to information on HIV and health care.
Contact email: 
Twitter: @KapulChampions
Share this