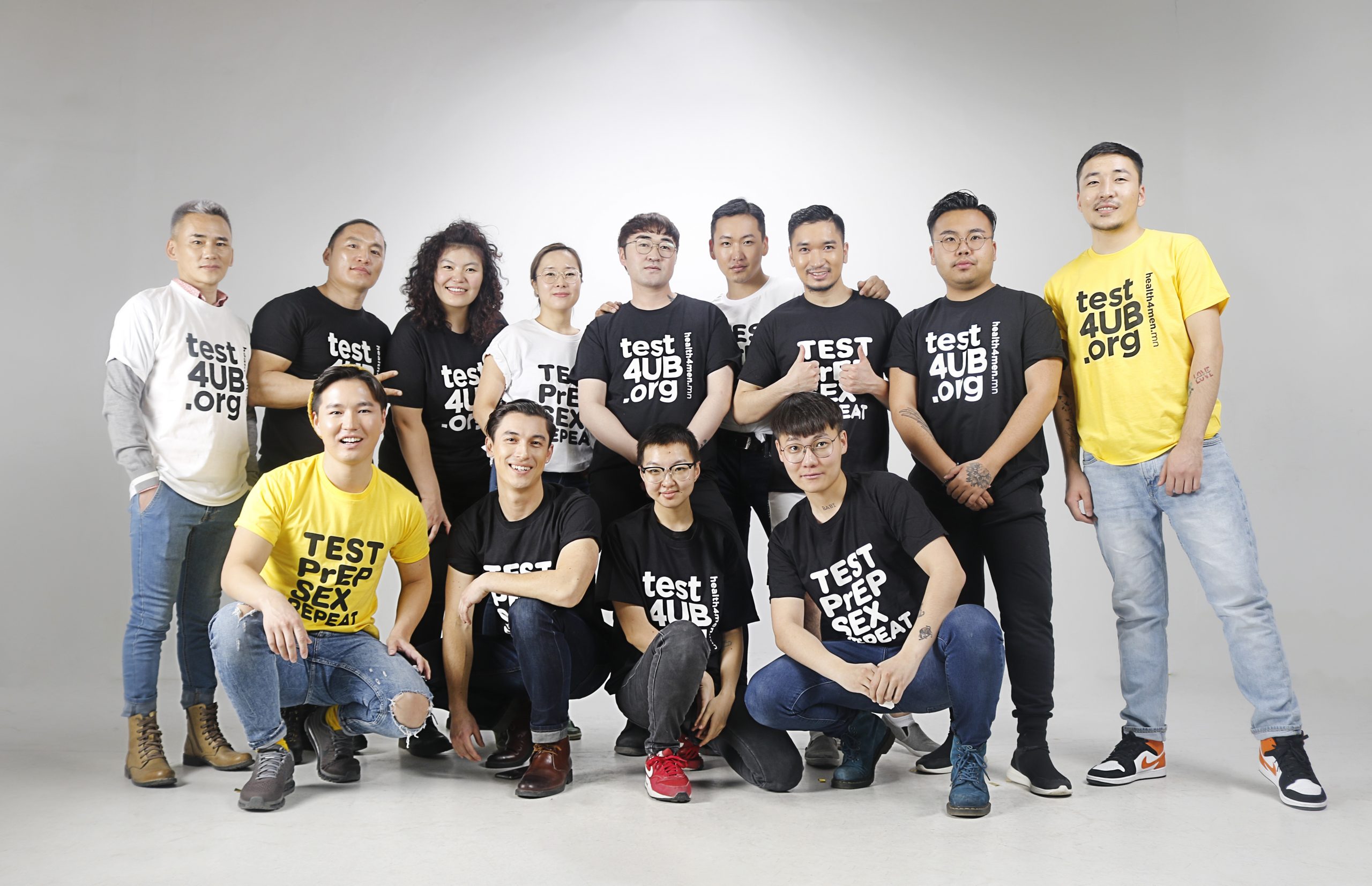 Contributor
Nicky Suwandi, APCOM
---
testXXX was conceived by APCOM to close the gap between the HIV prevalence among men-who-have-sex-with-men (MSM) in Asian cities and the rate of HIV testing within the community. It was first piloted in Bangkok called testBKK and then implemented with much success in several metropolitan cities across Asia, such as Hong Kong, Manila and Jakarta. The primary online digital campaign has recently branched out to Ulaanbaatar, Mongolia's capital, under the name of test4UB.
With technical assistance from APCOM, test4UB is led by Youth for Health (YFH), the first established organization for MSM in the country, whose mission is to improve knowledge, attitude and practice on sexual health and prevention of HIV and STIs among the MSM community. The initiative is a major component of demand generation (DG) under The Global Fund to Fight AIDS, Tuberculosis and Malaria multi country grant called Sustainability of HIV Services for Key Populations in Asia Program (SKPA), of which APCOM is one of the Regional Network partners and AFAO in Bangkok the Principal Recipient.
test4UB was exclusively launched by YFH in two series of events a series of two events as a result of the current COVID-19 pandemic situation where the Mongolian government has implemented regulations on large gatherings due to social distancing.
Its big launch was held on Saturday, 22 August 2020 at the Holiday Inn in Ulaanbaatar. Along with the unveiling of test4UB's website and social media presence, the evening event was packed with performances of singers and most notably, a lip-syncing performance from fabulous androgyny model Lana Münh. While the DJ pumped up energetic beats, audiences were entertained and taken to the next level by a jaw-dropping performance from sexy male dancers. On a pre-recorded video played during the opening sequence of the event, APCOM's Executive Director Midnight Poonkasetwattana said, "It is really exciting that APCOM has been able to support test4UB as a campaign that may not only complements the existing interventions at country level, but also incorporate innovations to reach those that are not get reached. Many, many congratulations to all involved, particularly in ensuring that despite COVID-19 pandemic, YFH is taking strong leadership in the region."
Comprised mostly of community members and prominent stakeholders, the grand launching event was well-received, in particular the campaign's branding identity and key messages. Campaign-related material, such as educational comic books, the "coming-out" books, fact sheets and other IEC materials were given to guests. It was estimated that approximately 120 people attended the event. Plans for on-the-spot rapid HIV testing had to be canceled due to safety regulation issues, but the event facilitated registration for those who were interested in the PrEP (pre-exposure prophylaxis) demonstration project, which is also part of the SKPA program. It was well noted that YFH partner, Marie Stopes Mongolia donated 1000 condoms for the launch.
The second event was held one week after on Saturday, 29 August 2020 at Guru Camp. The whole-day event exclusively focused on community members was attended by approximately 100 people. Situated in a beautiful area surrounded by mountains, the event featured an informative lecture on PrEP and OraQuick, the kit for HIV self-testing which also being used for CBT.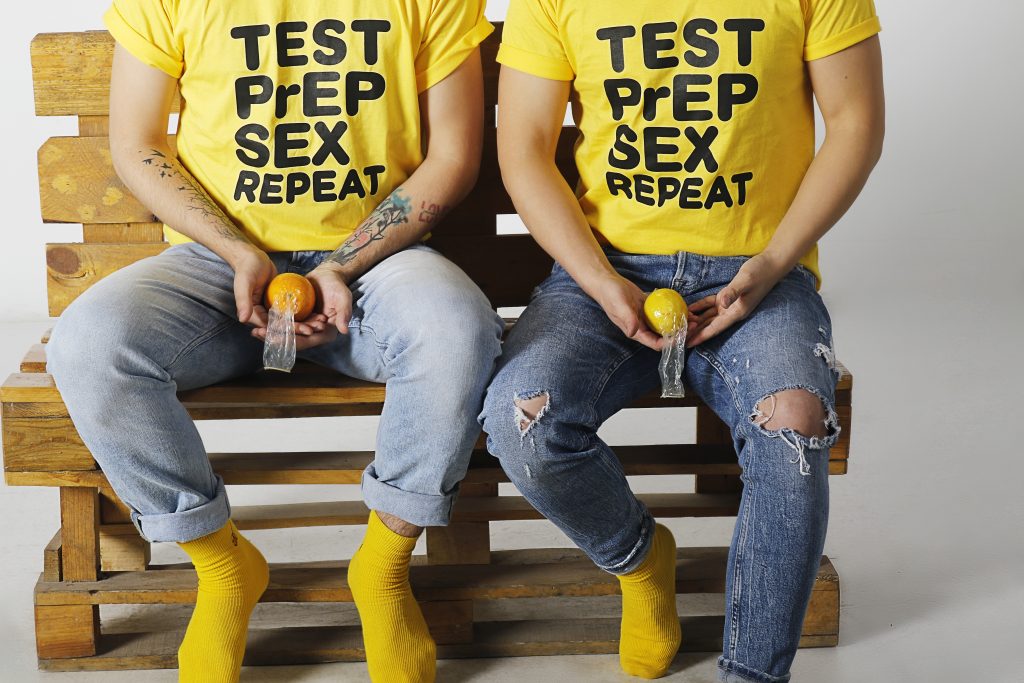 Embarking with the "TEST. PrEP. SEX. REPEAT." slogan, test4UB aims to boost promotion of PrEP as an innovative intervention, and increase the uptake of HIV testing among the MSM community in Mongolia. While focusing on covering Ulaanbaatar as the largest city, the campaign will reach a wider MSM audience who had previously not been reached and therefor will also serve as the focal center for information regarding HIV, STIs and other sexual health issues.
"It is great honor to be a part of APCOM-initiated demand generation for PrEP to improve HIV case finding and reduce prevalence. Together we would bring AIDS-free future closer," YFH Executive Director Myagmardorj Dorjgotov says.
Following its launch, test4UB is more than ready to blend creativity, technology, innovation and community involvement to change the attitude and behavior of MSM towards their sexual health. New online digital interventions as well as activation outreach at key community events are expected to come.
As a start, test4UB's website which is available for both English and Mongolian visitors, comes with a mobile-friendly user interface that intuitively guides viewers by navigating them through topics, such as testing and remaining HIV negative by staying safe. It further more, offers guidance regarding living a healthy life style if tested positive. In just over a month after the launching date, the website has received a warm welcome from Mongolia and hit almost 10,000 page views.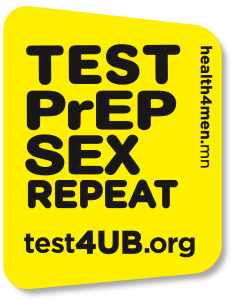 ---
Share this