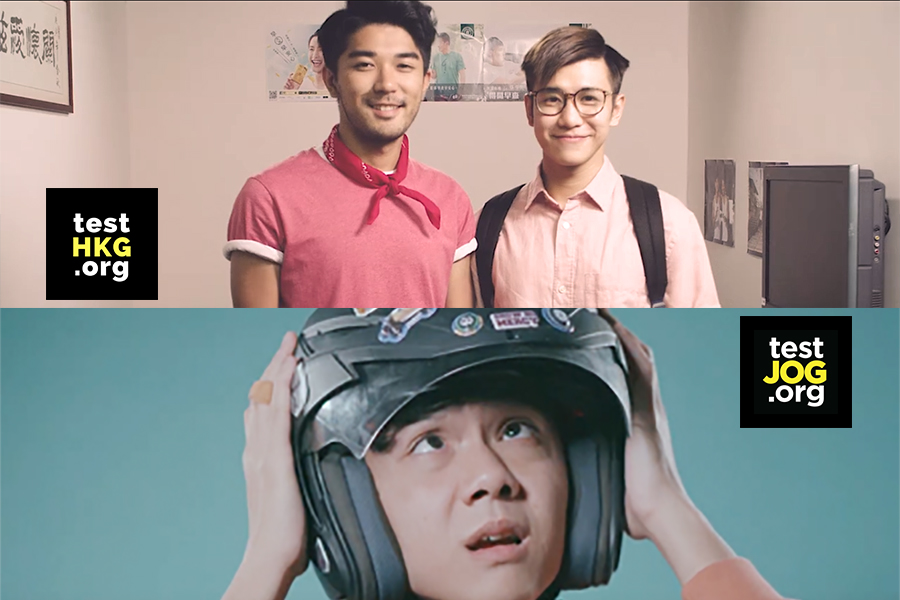 Contributor:
Nicky Suwandi, APCOM
---
Bangkok, 3 July 2020: In many countries in Asia messaging around HIV testing needs to reach the younger gay men, men who have sex with men, and transgender people – the on-line spaces where it has become their spaces, and not just relying on traditional intervention method and peer-to-peer outreach. The existence of mobile dating apps has provided an easy way for people to connect and socialise. APCOM has broaden the concept of campaigning, research, data collection and HIV testing through testXXX – the regional HIV testing campaign which encompasses a range of innovative and unconventional strategies that encourage young MSM to access HIV testing and counselling (HTC) by using mass media, targeted media and conversations carried out by peer educators or other behaviour change agents. Support by Aidsfonds, the three-year project concluded earlier this year with the Regional Dialogue for City-based HIV Testing Campaign.
As both the International AIDS Conference 2020 and HIV 2020: Community Reclaiming the Response conferences kicks off virtually next week. We're pleased to launch and share the findings from the evaluation reports from testJOG in Yogyakarta, Indonesia in partnership with GWL-INA and testHKG in Hong Kong in partnership with AIDS Concern.
"It is very gratifying to see APCOM expanding its work on capacity building for key population-led interventions in integrating innovations to reach young people, and those not yet reached – especially for young gay men, and men who have sex with men, the population accounting for highest number of HIV cases in the region. With the internal capacity strengthening of community-led interventions, it will only help integrate into a stronger health systems reaching those that are more marginalised and vulnerable." Said APCOM Executive Director, Midnight Poonkasetwattana.
"Even though more and more people are having an open mind and willing to learn about MSM and the LGBT community in Hong Kong, there is still social stigma," said Lee Kai Lung, AIDS Concern MSM Programme Manager. He adds, "The most common answer if we asked people why they were not getting tested is that they are unlikely to have been exposed to HIV because they did not have any symptoms. Many people did not know much about the treatment of HIV and still had the idea that if they had HIV, they will certainly pass away from it."
"Since around 2015, there has been a change of trends in terms of how the MSM community interacts in Yogyakarta. It used to be very communal, whereas now as time progressed, it has become very individualistic and tends to be centred on virtual touchpoints. This sort of shift in social culture needed a strong intervention strategy. testJOG is an energetic, creative and innovative breakthrough for behavioural change in the MSM community," said Antok Slamet, Project Officer of GWL-INA.
There was an overall increase in HIV testing, couple testing and repeat testing. More than 90% of the people tested positive at the AIDS Concern clinic are linked to treatment, care and support – started the medication within three months or less. The procedure and benefits of seeing a doctor and taking HIV medication is explained by the AIDS Concern support team to ensure that the positive tested people are motivated to visit clinics for treatment. Even though the communities of young MSM reached through online and offline campaigns often overlapped, the voluntary counselling and testing (VCT) data shows that a large proportion of people taking HIV test have been exposed to online promotions compared to offline events. Videos and audio-visual contents in general have much more appeal than text messages. The offline events, however, enabled in depth dialogue with the community. These events also enabled the project staff to verify whether the young MSM have understood the information provided online. testHKG has contributed strong enabling strategies on HIV intervention for the young MSM community in Hong Kong.
There are still many rooms for improvement on this three years campaign implementation, particularly in financial sustainability, scaling up testing facilities and building resource mobilization capacities. The future campaign will also need greater investment on design and productions. It was extremely important to gather adequate data on testing services to assess the impact of the campaign. The clinics run by the Department of Health did not have a mechanism to share monthly data on HIV testing, while private clinics didn't feel comfortable to share their testing data. Behavioural data pertaining to testing behaviour or social media user behaviour among the community could be improved to enable more comprehensive research.
Access to services are impacted by a socially inhibitive atmosphere while fear and stigma continues to hampers the footfalls to HIV testing facilities. Coordination among multiple partners was also hard at times, as different stakeholders naturally have their own specific mission. The huge challenge to share common aims and objectives sometimes might result in delay in programme implementation. There were also other factors such as resource crunch which created delays in funding and process of recruiting, training and retaining human resources. Not to forget large scale social movements which have suspended some of the campaign activities – most notably the Hong Kong protest occurred during mid 2019.
On its implementation, testJOG campaign was in partnership with eight public health providers in Yogyakarta where each provider has their own specific target to "test and treat" the key populations, including MSM. This collaboration created mutual benefits by bringing in the previously unreached MSM hidden population to available testing services and providing more testing options outside regular working hours through mobile clinics at testJOG offline events. Starting from the second year onward, testJOG has established a weekly regular Friday night free testing at various sites which carried out alternately with the eight clinic partners.
An educational sitcom web series "GenK ConK" with simple storyline revolving around friendship and support system was developed along with some short promotional videos. The offline events, local terms as edutainment (education and entertainment), not only provided free testing alternatives but have been observed as social gathering for the key populations, as such events have been rarely performed during recent years.
Gathered from questionnaires that were circulated at the clinic partner sites and during mobile clinics, 85% of the MSM respondents admit that they intend to get tested after being exposed to the HIV testing campaign. More than 1,600 MSM had undergone HIV testing and have collected results in the eight clinic partners during implementation from 2017 to 2019. It is noteworthy to add that 80% who tested positive are adequately accessing good retention in treatment, care and support services. testJOG are considerably effective in motivating MSM to access HIV testing services, promoting mental preparedness for the test results and encouraging the community to a safer sex behaviour.
---
testHKG and testJOG are supported by Aidsfonds
---
Share this