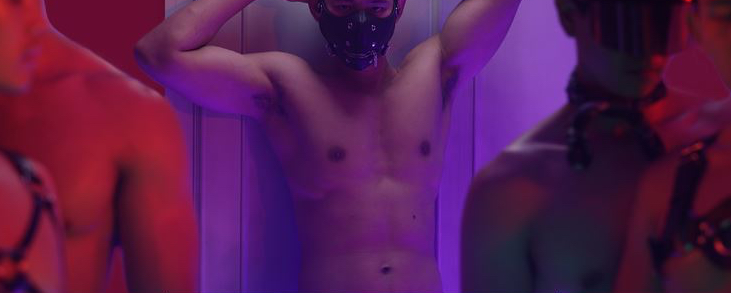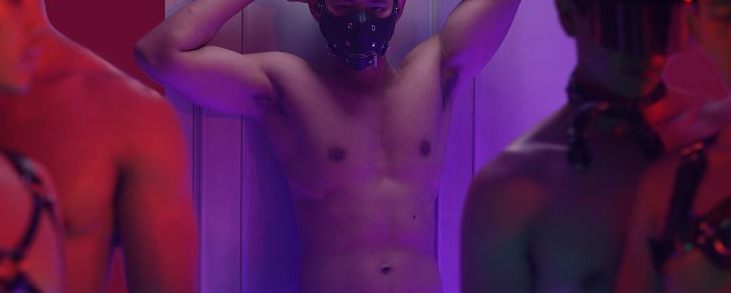 PRESS RELEASE
A new scoping review examines sexualized drug use (SDU) among men who have sex with men and transgender women in Asia, in order to understand the socio-sexual context of drug use, to inform effective HIV and drug policy and programmatic responses in Asia, and to guide future qualitative research in the region.
Bangkok, 10 March 2021 – To shed light on sexualized drug use among men who have sex with men (MSM) and transgender women (TGW) and to understand the socio-sexual context of this practice in Asia and the Pacific, APCOM commissioned a scoping review of locally informed qualitative research under the technical guidance of Drs Angela Kelly-Hanku and Jamee Newland of the University of New South Wales (Australia) and financial support of the UNAIDS Regional Office for Asia and the Pacific.  The objective of APCOM's scoping review, titled "A qualitative scoping review of sexualised drug use (including Chemsex) of men who have sex with men and transgender women in Asia", was to inform effective HIV, harm reduction and programmatic responses in the region, and to guide future qualitative research in the Asia and the Pacific.
SDU is not a new phenomenon and in Asia is receiving attention as the practice is further documented and explored, with SDU prevalence ranging between 3.6% to 91.2% in the region. MSM and TGW typically aged between 18 and 29 years participated in SDU where two distinct settings in the Asia region are social and sex work settings. "This review provides a groundbreaking analysis that helps us understand the social settings in which the practice takes place and the resulting and subsequent risk to HIV," says Midnight, APCOM Director.
Diverse social and sexual motivations for SDU are reported in the review, ranging from describing SDU as a social and sexual lubricant that increased pleasure, to beauty, status and freedom to participate in sexual fantasies. In different contexts, SDU is used to build individual and community identities and establish relationships or as a coping mechanism for those who had experienced stigma, rejection, and/or who described feelings of lost social and sexual worth. Common across SDU settings reported in this review are themes of privacy, anonymity and secrecy, a finding hardly surprising in an environment where death penalties, incarceration and enforced treatment occurs with respect to drug supply, and peer and family exclusion due to sexuality and criminalisation of same sex relationships.
The document shows that the view that SDU is problematic has been called into question. For example, there have been calls for the need for reframing of problematic drug-taking in sexualised settings and to 'destabilise' definitions of SDU beyond pre-determined risk and to openly acknowledge the variability of settings, relations and practices in different sexualised drug-using networks.
Bearing in mind the real concern about the simplification and problematisation of SDU, there is a long history of work that charts the potential adverse health outcomes for MSM and TGW who combine sex and drugs. This risk particularly relates to HIV transmission. Additional risks include the transmission of hepatitis C, HPV, syphilis, gonorrhoea, and shigellosis as well as concerns for psychosocial health.
Of all new infections in the Asia-Pacific region, 30% occurred among MSM. Where data is available as many as 15 countries in Asia have an HIV prevalence of 5% or more among MSM, but there is an uneven spread of this trend ranging from an estimated 5% in Nepal to as high as 43.3% in Malaysia. As a population, MSM are becoming infected at a younger age, with rates of HIV being increasingly reported in younger men (aged 15-24 years). Transgender people are also a key population that are 49 times more likely to be living with HIV than the general population. A HIV median prevalence of 3.1% is reported among transgender people across 13 Asian and Pacific countries.
Punitive drug laws and enforcement, religious conservatism, and other punitive legal frameworks that operate in Asia, combined with the expanding HIV epidemic in particular, makes a scoping review that examines SDU among MSM and TGW key populations at risk of HIV in Asia both timely and of critical public health importance.
"The motivators behind SDU identified in the report give a strengths-based way to understand the practice and thus develop appropriate harm reduction strategies",

explains Midnight.
Findings from the assessment demonstrate that it is critical to address SDU harm reduction needs at local, national and international levels, to ensure that MSM and transgender women in Asia can participate in SDU more safely.
One important challenge is that in the Asia region there are no documented harm reduction programs that simultaneously address risk of drug use and sexual activity, that is, harm reduction for SDU. Harm reduction in the Asia region faces significant barriers, such as the siloing of drug use and sex harm reduction as well as an absence or limitations of particular harm reduction activities that are known to reduce risk, including access to PrEP, barriers to ART access and adherence, access to sterile injecting equipment, access to and consistent use of condoms.
"In order for drug and HIV-related responses to SDU among MSM and TGW in Asia to be evidence informed, it is essential that socially-situated understandings and appreciation for the cultural norms and practices, as well as legal environments surrounding both drug use and sexuality in Asia should be acknowledged and understood,"

says Eamonn Murphy, UNAIDS Regional Director for Asia and the Pacific.
Failing to respond to SDU as a specific social phenomenon and addressing the intersection of sexual health and harm reduction needs and priorities of the MSM, MSW and TWG participating in these activities will lead to increased adverse impacts.
Research is clear on the data gaps, and whilst we need more data, there are also different levels of work that APCOM must continue to do with regards to Chemsex:
Evidence building on MSM who use drugs – we must work with our country partners to generate evidence from the community and ensure up-to-date information around drug use and trends (for example on use ofGHB/ GBL);
Establish a platform accessible to MSM who use drugs 'chemsex' to provide 'safer sex' information and 'first aid' guidance for emergency cases;
Strengthen capacity and enable local CBOs to provide first aid response to emergencies during SDT to minimize harm or risks;
Reach and link MSM who use drugs 'chemsex' to HIV services by providing information and targeted messaging and bringing clients to safe, friendly HIV services;
Capacity building on SDT-related information for country partners and key population communities at the country level to amplify noise and ensure common understanding;
Create partnership with intersectional stakeholders, including private sectors, to optimize response towards SDT;
Advocacy for integration of harm reduction services for MSM who use drugs;
Advocacy for psycho-social and mental health support as part of the package of intervention;
Continue advocacy for the decriminalization of drug use, sex work, homosexuality as this restricts access to services;
APCOM will work in collaboration with multiple agencies, community networks and community-based organisations, as well as government and research institutions in order to ensure that information, and services are adapted to the needs of our community.
---
Share this