2022 was a special year for us as we celebrated the 15th Anniversary of APCOM!
We would like to thank all our stakeholders for being with us from our humble beginnings in 2007, and getting to where we are now.
Thank you, of course, to our staff and volunteers past and present for carrying out the crucial work with and for our communities in the Asia Pacific region.
We are proud to launch and share with you all our 2022 Annual Report. It provides a snapshot of our work despite the on-going pandemic. We were as busy, if not more, as compared to previous years!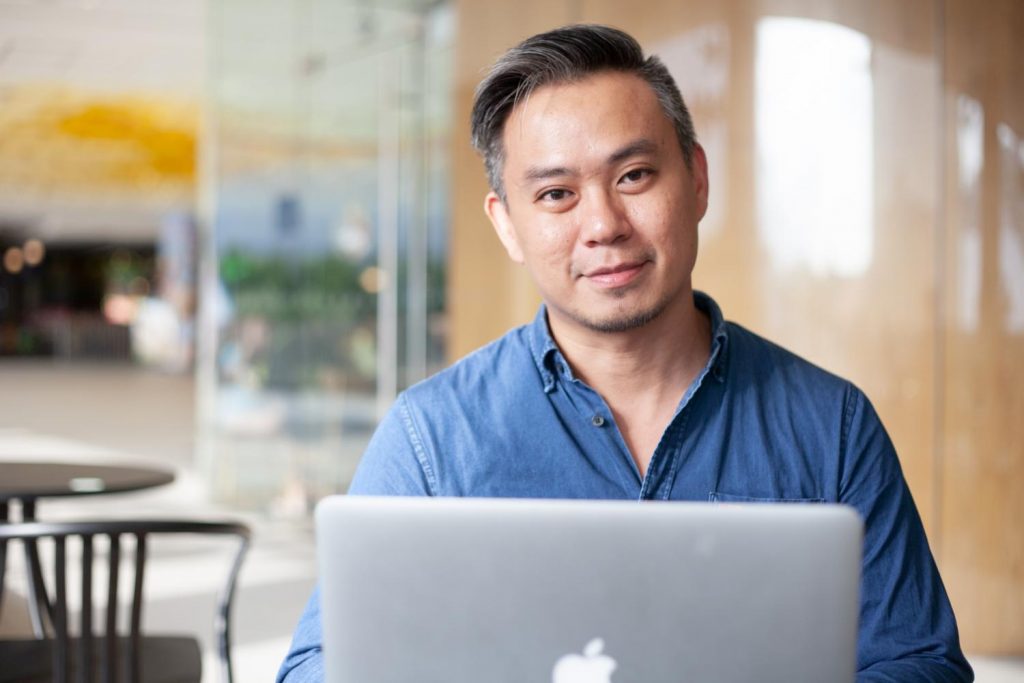 "The main highlight for me was to actually witness first handthe amazing work of APCOM during the end of November activities; APCOM Community Summit, HERO Awards, and Thailand Pride Festival – we are not just providing the space for dialogues and learning across different stakeholders, but in my humble opinion, we are also creating spaces of possibilities; for our community to be inspired and do something similar at the national level, for our stakeholders to support community-led initiatives and development by providing opportunities."

Bryan Choong,
Chair: Regional Advisory Group
---
Some highlights:
---
The 24th International AIDS Conference or #AIDS2022, held in Montreal, Canada marked the return of physical gathering for the first time since the 2021's edition was entirely shifted into virtual mode due to the onset of COVID-19 pandemic. APCOM  actively participated during previous conferences and, of course, we did a lot for AIDS 2022 to ensure learnings and voices from Asia and the Pacific region are part of the conference. We meaningfully engaged in more than ten sessions during the course of the event, from self-testing to PrEP scale-up to HIV and viral hepatitis, APCOM brings out ground realities facts, as well as evidence-based from the community in respective topics. See our summary here. 
---
The annual APCOM Community Summit 2022 was able to take place physically. For the first time in two years after the Covid-19 pandemic, APCOM convenes LGBTQI, HIV and community health advocates, professionals and corporate sector from the Asia-Pacific Region. The Summit is expected to host approximately 60 participants, including 32 community-led organizations from 10 countries in the region including Cambodia, India, Indonesia, Lao PDR, Myanmar, Nepal, Philippines, PNG, Thailand, and Vietnam). During these three days, we are organizing 6 community-led sessions covering 2 thematic areas e.g. SOGIESC Diversity and Inclusion, and HIV Programming and Advocacy.
---
Our annual HERO Awards 2022 and Thailand PRIDE Festival took place at the end of November 2022. Standing for HIV. Equality and Rights, the HERO Awards is an annual fundraising event which acknowledges outstanding service to the HIV response in Asia and the Pacific, and to the region's Lesbian, Gay, Bisexual, Transgender, Queer and Intersex (LGBTQI) communities. Thank you to the Australian Embassy in Bangkok for hosting this year's event, and thank you to other stakeholders of community, corporate and diplomatic partners for generously supporting this year's event.
As the hype of LGBTQI movement in Thailand is becoming more popular and visible, the coalition of LGBTQI groups, a network of individuals and community-based organizations working to improve the human rights of LGBTQI community for decades, are hosting the premier Thailand Pride Festival 2022 during 25-27 November 2022 in Bangkok as the annual and national event. Under the concept of "Unity&Diversity", this festival aims to raise awareness of diversity and inclusion among the public, while encouraging Thai LGBTQI and diversified communities to speak up their voices against stigmatization and discrimination.
---
APCOM took an active part at the 9th ILGA Asia conference. At the Conference, APCOM profiled its work and the country partners' work. We highlighted that the partnership between LGBTQI organizations is crucial to mobilize collective action and to advance the rights of people with diverse SOGIESC. Besides showcasing our work at the sessions, APCOM highlighted multiple issues, including human rights issues of LGBTQI people in the Asia Pacific region.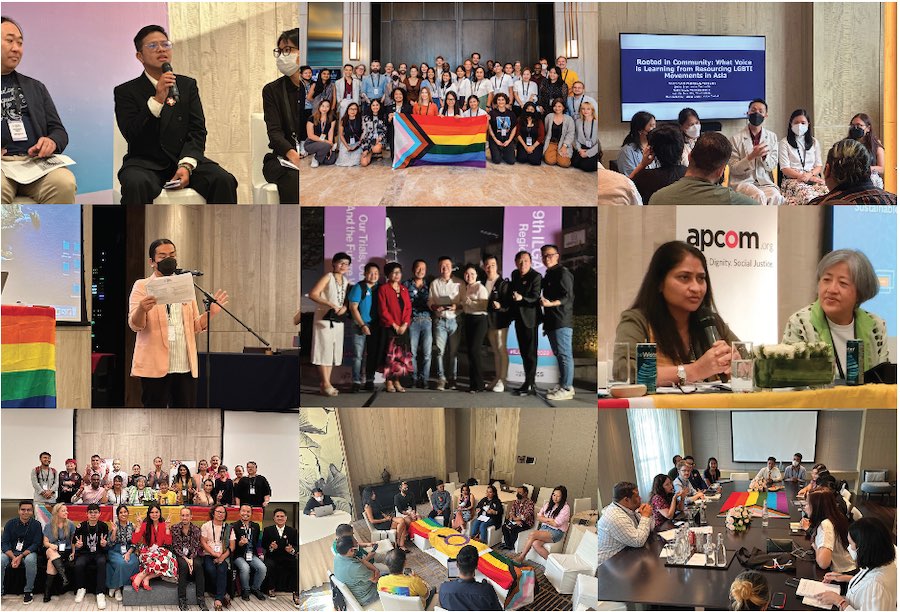 ---
We look forward to reporting back to you in 2023!
Thank you very much for following and supporting our work – we can't do what we do without you!
---
Share this