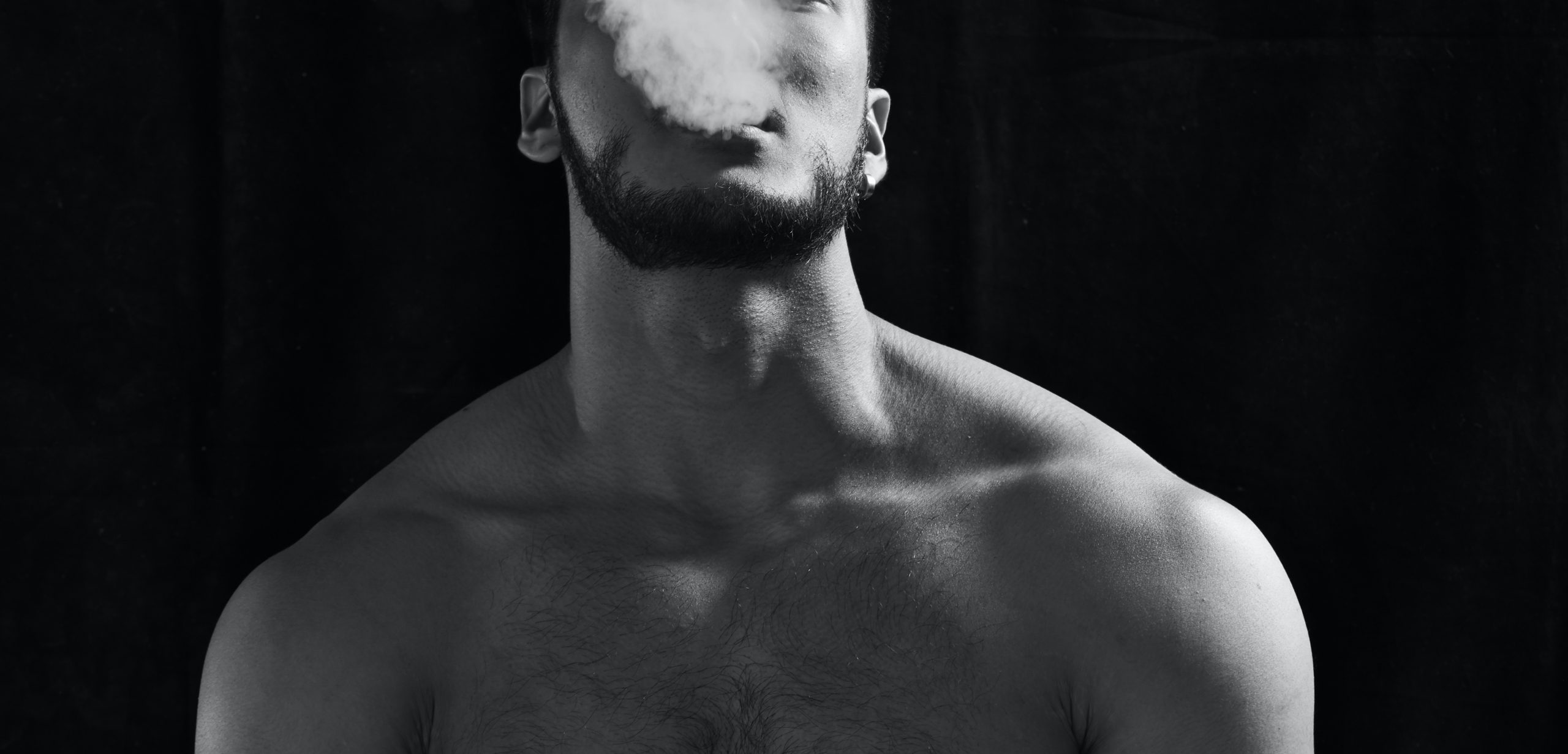 1.Encouraging the Global Fund to programme on Chemsex
The Global Fund, Senior Technical Advisor, Community, Rights and Gender, Palani Narayanan, organized a webinar on 3 June 2020 which was joined by the Global Fund stakeholders including Fund Portfolio Managers, members of the country team, principle and sub-recipients of the Global Fund grants in Asia that brought out the awareness of chemsex in relation to HIV and Hepatitis C and discussed emerging community-led examples that have reached this harder to reach population
Inad Rendon, our Programmes Officer, participated in this historic webinar and highlighted the current research and situation of Chemsex among MSM in Asia and its impact on HIV, Hep C and broader sexual and mental health, and innovative programmes addressing chemsex in Asia through APCOM's TestBKK regional-city campaign implemented in Bangkok (testBKK), Manila (testMNL), Ho Chi Minh City (testSGN), Jakarta (testJKT), Hong Kong (testHKG) and Yogyarkarta (testJOG) which was supported by EJAF, LINKAGES, and Aidsfonds.
He also put an emphasis on the very limited responses focusing directly towards MSM who engage in chemsex in terms of programming with corresponding contributing factors;
There is no data on MSM and chemsex in most countries in Asia, bearing in mind that PWID key population is different from MSM who engage in chemsex; By data, I am talking about sexual behavior and health-seeking behavior data among MSM who engage in chemsex; Determination of MSM subpopulation of those who engage in chemsex from number of HIV testing among MSM provided by national HIV program; 
Situation of drug use in Asia is still criminalized. Programming wise, punitive measures on drug use have implications not only to the MSM who are using drugs but also towards the CBOs who are working on this issue;
Stigma within the MSM population;
Little awareness amongst the National AIDS programmers that this is an issue;
Let us not leave the gap which are the countries not supported by the Global Fund or PEPFAR because, as presented by Dr Ku, chemsex are happening in Taiwan, Hong Kong, Singapore, Japan.
---
2. Keeping it safe! ChemSex in a time of COVID-19
A webinar held on June 2020 on Covid-19 and Harm Reduction Programme Implementation: Stimulants and non-injecting drug use, highlighted the profound effect of Covid 19 on the provision of health services globally which further amplifies the existing barriers faced by people who engage in drug use. 

APCOM's Executive Director, Midnight presented 3 country examples from the region (Pakistan, Thailand and Vietnam) on how MSM use stimulant drugs in a time of COVID-19, and barriers faced on access to health, and encourages a positive and proactive community-led response to bridge the knowledge and service gaps for MSM who use stimulant drugs during this time, and post-COVID-19. 
This webinar was organized by Médecins du Monde, International Network of People who Use Drugs, Harm Reduction International, European Network of People who Use Drugs, United Nations Office on Drugs and Crime and the World Health Organisation.

---
3. The Asia Chemsex Working Group
APCOM is an active member of the Asia Chemsex Working Group that aims to 
To highlight current interventions available that respond to MSM and trans who engage in chemsex
To brainstorm and identify gaps for additional interventions
To foster interregional collaboration between stakeholders (CBOs, NGOs, community activists, research institutes, governments and UN-agencies)
There has been a series of webinars to move forward on a comprehensive harm reduction response that remains absent in the region.
---
4.  Asia Pacific Regional Consultation Harm Reduction Interventions for Chemsex (3-4 December 2020)
Organised by UNAIDS and UNODC that took place 3-4 December 2020. The objective of the consultation is to promote the initiation and scale up of harm reduction interventions for Chemsex in the region.
APCOM Campaign Officer, Bright, discussed chem sex and safer sex program through TestBKK campaign as APCOM's flagship on HIV testing. TestBKK developed new online and offline resources to increase MSM awareness on ART and Prep Package programs, U=U, Chemsex and Supported services through Strategy for on-line and community-led outreach.
He also highlighted the gaps in the region using the lesson learned from TestBKK and ended the discussion with the opportunities for programming and service delivery;
Define 'safe sex' in the context of chemsex.
(Chemsex always come with substantial risks)
Community-led data gathering on chemsex to produce evidence-based arguments for risk reduction programs at country level;
Integrating PrEP (Daily or Event-Driven) and HIVST in risk-reduction programs targeting MSM who engage in chemsex;
PrEP is a useful HIV prevention option for MSM engage in chemsex;
Replicating effective models of information dissemination or campaigns in other countries to increase awareness among MSM who engage in chemsex about risks, reducing the risks, and mental issues;
Utilising Differentiated Service Delivery (DSD) or expanding community models to deliver HIV services, esp. PrEP and HIVST, to MSM who are engaged in chemsex
APCOM also facilitated a community breakout on "What is the role of community in harm reduction?"
with the following recommendations main recommendations:
1. Advocacy
Drug control is too strict in certain countries
Advocacy to address Legal barriers – criminalization of the use of substance
Legal literacy training to increase awareness on human rights, HIV and AIDS, redress mechanisms
2. Integration of programs
Partner with other CBOs to provide PrEP and rapid HIV test kits for MSM who engage in chemsex
Facilitate health and wellness programs
Integrate Hepatitis C
3. Outreach Programs
Separate focus for MSM
Separate focus for Transgender
4. Generating Data
To access the presentations: Asia Pacific Regional Consultation on Harm Reduction Intervention for ChemSex
---
5. Advocacy letter to UNAIDS on stimulants and HIV to End AIDS by 2030
APCOM is a signatory to an advocacy letter to UNAIDS. The letter addresses the importance of recognising the HIV epidemic among people who use stimulant drugs, particularly people who use crack and cocaine, methamphetamine and NPS Stimulants. The letter dated 25 January 2020 with organisational endorsement from 31 representatives from leading drug-user organizations and 15 individual stimulant experts outlined three simple demand;
 UNAIDS should dedicate an additional investment in the stimulants response to support practice development, research, community mobilization and capacity building.
UNAIDS should dedicate a proper investment and research into treatment with (safer) agonist medications with people who used these 3 stimulants drugs (Crack and Cocaine, methamphetamine and NPS Stimulants) associated with HIV transmission.
 To cite UN Guidelines – HIV Prevention, Treatment, Care, and Support for People who use stimulant Drugs Technical Guide (2019) UNODC, WHO and UNAIDS and confirm endorsement of the set of stimulants and HIV interventions in the UNAIDS Strategy.
The letter also highlighted that two methods (smoke and slam) of using stimulants in high doses are associated with more significant health risks, dependency as well as increased risk of HIV.
---
Share this