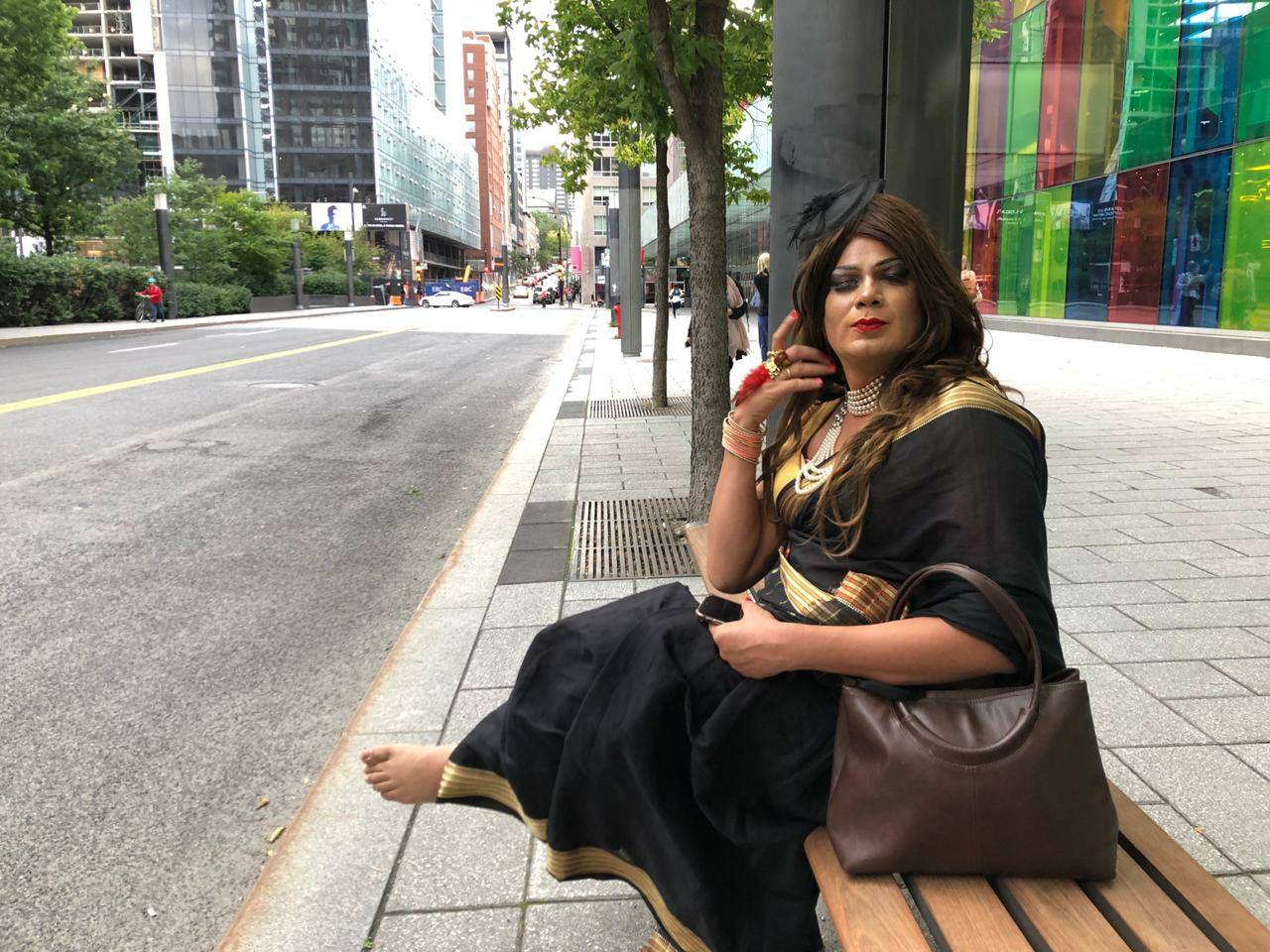 ---
"I use PrEP as a double layer of protection – with PrEP, I feel safer and more comfortable when playing anals and group fun, I also use condoms during sexual activities to protect against other STIs."

Lisa Nova Jena
Can you share your experience of using PrEP?
I read up a lot on PrEP online. However, the reviews about the PrEP on the internet is not appropriate, and most of the time, it delivers a wrong message to the audiences or the readers. At first I perceived that I would experience all the side effects mentioned in the reviews (for example, thining of bones, etc.) However, my doctor helped me to understand the overall function and work of PrEP on the body. After this advice from my doctor, I started using PrEP in 2017. For the first three days I had a mild fear that I would be affected by side effects. But, to date, I have had not experienced any side effects. I feel so comfortable and safe. It is also very easy to access.
I adopted it as part of my life. I use PrEP as a double layer of protection – with PrEP, I feel safer and more comfortable when playing anals and group fun, I also use condoms during sexual activities to protect against other STIs.
I made several commercials on the use of PrEP, including a short film called All About PrEP – one of the first films that talks openly about PrEP. I am an avctive PrEP advocacy, and strongly advocate for the rollout of PrEP by the National Programmers in India.
Has COVID-19 pandemic affected PrEP access in India?
In India, lockdown is still ongoing, and the life or things during lockdown is very different than usual. During these nationwide lockdown, the Government imposed a stringent rule for the general public and limited movement of individuals from their residence. The Government also ordered curfews. At times, the Police were seen beating the individuals/citizens who were breaking coronavirus curfews. The COVID -19 pandemic and its related death amongst the LGBTI communities have restricted the implementation of many HIV or health-related activities. It also affected community members to engage in sexual and dating activities. In the midst of COVID-19 pandemic, the overall sexual encounters or engagement amongst the LGBTI community was reduced. I didn't have sex since February 2020, and I think few community members like me didn't engage in sexual activities as a result of fear created by COVID-19. Since I didn't have had sex since February 2020, I stopped using PrEP from March 2020. This unprecedented times has, of course, created a significant challenge to PrEP users to access/avail PrEP.
Were you able to access services or information during lockdown?
During the nationwide lockdown, the access to health-related services was very challenging for the LGBTI communities in India. However, in a few places or cities, the health centers continued to deliver the ART to communities at their doorsteps. My employer organization – The Humsafar Trust, delivers ART medicines and food kits to LGBTI communities. The phase 3 and 4 nationwide lockdowns had created a relaxing environment for the LGBTI communities. It allowed the health centers to open their services. However, the uptake of health-related services was a bit low by the LGBTI communities. I think, after lifting the lockdown or with the increased demand, there would be an increase in uptake of health-related services.
With the easing of the lockdowns, are there any worries about sex and COVID-19 and how the community is going to protect themselves?
COVID-19 has created major concerns and worries for the general public. A few families with senior citizens/elderly adults as a family member, had mentioned that they are afraid to get out of their residents. By doing so, they have a fear of carrying and transmitting COVID-19 viruses to their family members. This ongoing fear amongst the clients has also prevented them from visiting sex workers. A few provinces, including Delhi, the COVID-19 fear is very high, and it had prevented a majority of the LGBTI community members from seeking intimacy with strangers.
What do you think needs to happen to make PrEP widely available in the country, and are you worried that COVID-19 is going to delay the scale-up of PrEP?
COVID-19 pandemic has brought a big impact on the supply of PrEP and HIV medicines. It affected the health care centers' operation and its functions. A few hospitals or health care centers are converted into COVID-19 specialty centers. Also, in the midst of COVID-19 nationwide lockdown, many outpatient hospitals in India were shut down. This event has impacted or delayed the medical surgeries or operations of patients (OPD). This ongoing shutdown of OPDs will create a shift in funding investment from the HIV/AIDS epidemic for LGBTI communities to COVID-19 care and support.
Anything else you'd like to say related to adverse effect of COVID-19 for your community?
COVID-19 affected the LGBTI communities in a very direct and indirect way. In my opinion, LGBTI communities are more vulnerable and are at high risk for COVID-19. Direct effect is the transmission risk and comorbidity status. However, indirect is – many community members have lost their jobs and daily earnings. This hunger crisis and loss of livelihoods have had added layers to their already existing challenges.
About our contributor
My name is Lisa Nova Jena, working in The Humsafar Trust in Delhi, India. I am one of the Drag Queens in India. I am 41 years old and have been using PrEP for almost three years. I am well known in the LGBTI community and also the face of Delhi Queer Pride. I like to wear western outfits –  stockings, garter belts, gloves, and hats, and everything unusual for India.
---
Share this