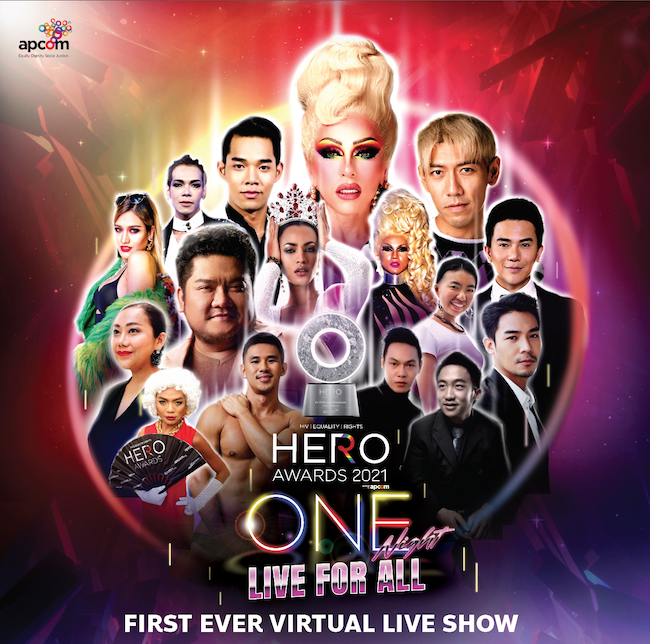 Young Achiever Honourees
Tushar Baidya
Bangladesh
Greetings from Bangladesh's capital, Dhaka. My name is Tushar, and I am an educator, peacemaker and human rights activist, all of which I am extremely proud of. I attended Brac University and the University of Dhaka for my tertiary studies. I am currently a prospective graduate student at Anglia Ruskin University. By profession, I am a radicalization and security analyst and work as a consultant for a UN organization. I am also the project director of the LGBTIQ+ Advocacy program at Inclusive Bangladesh, where I volunteer for the growth of the Bangladeshi SOGIESC community.
As a young person, I felt we had a lot of potential to modify the age-old narratives of our identities and conventional points of view on a variety of societal problems. Through my work, I strive to create new narratives of our identities that will help transform our society for the betterment of everybody.
Briefly let us know about your work
At the moment, I am working at the grassroots level to empower underprivileged LGBTIQ+ community members. I began my activism in 2013. Since then, I've personally supported over 1,600 LGBTIQ+ persons in improving their employability skills, as well as directly assisting over 200 LGBTIQ+ members in finding a quality job or income source. My current work focuses on those LGBTIQ+ people who have been left out of policy-making by training grassroots LGBTIQ+ people on the UN Human Rights Mechanism, the Yogyakarta Principles, and other soft laws that may defend LGBTIQ+ people's human rights in Bangladesh. I'm in charge of bringing the grassroots LGBTIQ+ communities' voices to a range of local, national, and international platforms.
My community development work focuses on the soft skills of LGBTIQ+ members at the community level in Bangladesh, including resume writing, interview skills, communication and networking skills, research, and organizational development skills. I am also engaging the wider community and multi-stakeholders in addressing hate speech on the LGBTIQ+ community and sensitizing the larger community through religious and inter-generational discussions for social acceptance of the LGBTIQ+ community in a conservative context. This initiative received support from the EU, Peacemakers Network, UNAOC, UNESCO MGIEP, and other multilateral agencies.
What one achievement you've accomplished that you're most proud of
My human rights advocacy began in 2013 when I supported members of the local LGBTIQ+ community in preparing résumés and submitting them to different jobs advertised. Many people were vulnerable to modern slavery and violence. My efforts were minor, but I was able to show them a better way to improve their lives. This little project, concentrating on the development of employment skills within the Bangladeshi LGBTIQ+ community, prompted several existing and new groups to follow the same path. My tiny venture has now been running as a project for the last four years, and over 3,600 people have benefited from employment skill development training. Some 617have received career help at various firms, and more than 214 have obtained employment equipment such as bicycles, sewing machines, weight machines, and mobile phones to establish or expand their businesses. This, I feel, is one of my most satisfying accomplishments.
What do you find most challenging about your work
Lack of education and awareness on human rights within the Bangladeshi LGBTIQ+ community. These issues are crucial and challenging when implementing my work. I believe that individual awareness of human rights, understanding the importance of education and achieving financial freedom are the key development areas for the Bangladeshi LGBTIQ+ community However, these issues did not receive sufficient attention over the past decade, which made all of our current individual efforts even more challenging.
What do you do to recharge your battery
Seeing happiness, freedom and enjoying the life of others inspires me to contribute more towards the betterment of our society. Because of this, I dedicated myself to promoting gender equality, diversity, peace, and tolerance that can ensure our human rights. As such, I always try to extend my assistance in helping others. Finding pleasure in my work remains the critical fact that imparts my unimaginative energy, and I constantly want to carry that forward.
What is your vulnerability and how do you overcome it
Having an identity of "religious minority" often makes me vulnerable, not only to the broader community but also within the SOGIESC community. Despite having this, I tend to be strong, recalling the strength, intelligence and courage that I have acquired throughout my life by struggling and working hard.
You have been nominated for the Young Achiever category. What was your reaction and please, tell us why
My passion to promoting peace has earned me several prestigious awards and fellowships, but receiving one for my efforts on behalf of LGBTIQ+ equality was a dream come true! My emotions were mixed when I heard the news of this award, as I felt tremendous joy while also feeling humbled by the fact that I had done so little in comparison to past honorees. I'm aware that receiving this honor will make it much more significant for me to give back to the community. Because of this statement, I felt more confident in myself and my abilities, which enabled me to thank others in my community who believed I could be a good friend, a trustworthy person, or just be of assistance.
Despite the fact that the COVID-19 is still with us, what is a warm/hopeful message that you would like to share with the communities in the Asia Pacific
We've seen everyone's weaknesses during Covid-19. Everyone was exposed, from the wealthy to the impoverished, the mighty to the weak, the majority to the minority, and others. In the wake of the epidemic, we saw that we are all in the same boat, helpless and powerless. This phenomenon has the potential to teach us something and to serve as a catalyst for new forms of advocacy in the fight for justice and equality. To eliminate the age-old hierarchy and the gatekeeping culture that is harmful to our community, we must create a place that is open to all of us. Although we all have flaws, let's band together to overcome the obstacles in our way and build a better future for the LGBTIQ+ people of Asia Pacific.
Share this