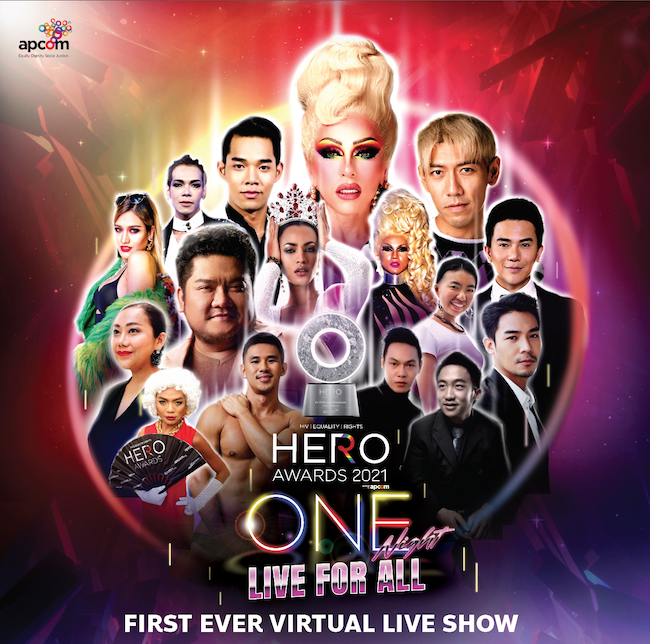 Community Ally Honourees
---
Malaysia
I am a powerfully determined and passionate individual who has recently entered a new phase in life with a charged-up drive and refreshed perspective. Thus, the name "The Accidental Advocate" as my life switched course and I embark on my journey and work of purpose in HIV awareness.
"I am elated and shaken with gratitude upon receiving news that I have been nominated for such an acclaimed award. The first thought in my mind was that the projects that I've been working on will finally get a platform to be seen and elevated.

I am excited as this is also a great opportunity that would connect me with my global peers, form stronger alliances and learn how to elevate my planned projects to greater efficacy.

It also validates and acknowledges my efforts and vision, and it serves as a driver in my work of purpose moving forward.

This is a milestone that leaves a strong imprint in my path and marks the beginning in my life of purpose."
---
Fiji
I am Isikeli Vulavou, an indigenous genderqueer Fijian human rights activist and defender that uses the pronouns Xe/Hir. Isikeli Vulavou is a development professional with over fifteen years of experience as a human rights activist and defender for LGBTQI Rights and Equality and key populations affected by HIV in Fiji and the Pacific. Isikeli uses gender neutral pronouns Xe/Hir and identifies as genderqueer.
"I was pleased about it given the tremendous amount of work and time I have personally invested in trying to bring about change to the lives of LGBTQI people in Fiji and the Pacific. I think we are consistently making progress and am so proud to see that, under my leadership, the LGBTQI organisation and movement building in the Pacific has blossomed and is starting to leave indelible imprints in different spaces we occupy, especially in emerging spaces like climate change and DRR where the Pacific is at the forefront of the climate justice movement. The queer people of the Pacific are in these spaces and are also making a lot of noises and influencing people who are in positions of power to make a change."
---
Thailand
Monrawee Ampolpittayanant (Lynn) is a Thai-American qualified lawyer and public policy professional with over 12 years of experience where she has spent the last 6 years leading public policy and public affairs efforts in the technology industry. She has served policy makers, governments, private companies and non-profit organizations in Asia and the Pacific, especially in Southeast Asia with her expertise in solving complex laws and navigating difficult policy issues at the intersection of business, technology, and human rights so that her stakeholders can overcome their challenges and make a positive impact on society.
Monrawee is passionate about social impact, technology, innovation, human rights, labor relations, environmental justice, law reform, and breaking employment barriers for women and minorities.
"I am absolutely thrilled, honored, and humbled to have been nominated for the Community Ally Award and would like to thank the APCOM foundation for considering me. This is not only a testament to our work at Twitter with our trusted safety and equality partners in the region and around the world, but also an inspiration and commitment to our continued use of the positive power of Twitter to strengthen communities, especially LGBTQI people and/or people affected by HIV around the world."
---
Share this