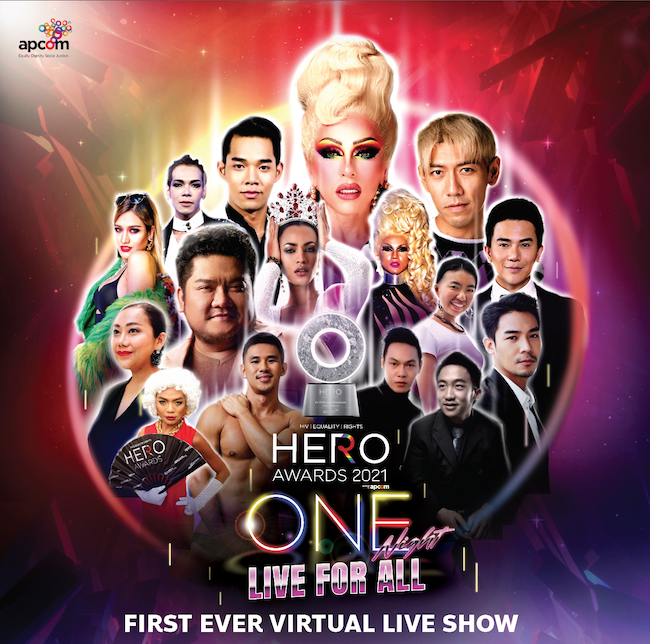 Community Ally
Isikeli Vulavou
Fiji
I am Isikeli Vulavou, an indigenous genderqueer Fijian human rights activist and defender that uses the pronouns Xe/Hir. I will be turning 44 in December this year and I am a proud Sagittarian. Both of my parents passed away two weeks apart in January 2016 and surviving are me and my five other siblings, four of whom are married with their own kids. I am a middle child and a favorite of my parents because of my early high achievements in life. I was the one who was always close to them whenever I was back at home from boarding school or from university. My parents have always loved me for who I was and they were super proud of my achievements. I did not come out to them, as in our culture we assume that parents know about our sexuality because of our expression. My parents were my pillars and they loved and adored the many LGBTQI friends I always brought home and they treated them as my siblings. I was so lucky to be gifted such parents that supported my academic and career endeavors. I miss them very much.
Please briefly let us know about your work
Isikeli Vulavou is a development professional with over fifteen years of experience as a human rights activist and defender for LGBTQI Rights and Equality and key populations affected by HIV in Fiji and the Pacific. Isikeli uses gender neutral pronouns Xe/Hir and identifies as genderqueer.
Xe is the current Chief Executive Officer of the Pacific Sexual and Gender Diversity Network (PSGDN) – a regional network of LGBTQI networks and organisations from around the Pacific. Isikeli is also the Founder for the Rainbow Pride Foundation which is an LGBTQI-led organisation in Fiji. Xe was the lead convener for two Pacific Human Rights Conferences on SOGIE that were held in Nukualofa in 2015 and in Nadi in 2018.
Hir is well versed with the development issues affecting the LGBTQI community in Fiji and the Pacific and represents the community group at various high-level policy decision making spaces – from national to global levels.
Isikeli has about twenty years of cumulative programme management experience at the national and international levels with specialities in Gender Equality and Social Inclusion, Organisational Development and Change Management, Results Based Management for Planning, Monitoring and Evaluation, Advocacy, Communication for Development and Behaviour Change. Xe's professional experiences includes working in government, the UN and with civil society.
Hir has a bachelors degree in Education and is currently pursuing a Masters in Business Administration.
What one achievement you've accomplished that you're most proud of
I am very proud to have increased the membership of the Pacific Sexual and Gender Diversity Network from six member organisations in 2016 to fourteen in 2021! My enthusiasm, drive, passion and commitment towards advancing the rights and wellbeing of LGBTQI people in the Pacific permeates through to the current members who have further strengthened their organisation and are now running large programmes on HIV, human rights and SOGIESC Inclusion in various development and humanitarian spaces. This same drive has also led to the emergence and formation of new LGBTQI-led organisations in the Federated States of Micronesia, Kiribati, Marshall Islands, Nauru, Palau, and Tuvalu. I hope to help set up an LGBTQI-lead organisation in Solomon Islands soon.
I am a mover and shaker and INFLUENCER. I push for SOGIESC Inclusion in various regional political spaces stamping the mark, presence and importance of people of diverse SOGIESC in the development and humanitarian nexus conversations in the Pacific from the highest level (Pacific Leaders) right to the grassroots level. Recently I was able to secure core resources amounting to about NZ$930,000 for three years for the PSGDN from the New Zealand Ministry of Foreign Affairs and Trade to support the implementation of the PSGDNs 2019-2024 Strategic Plan.
What do you find most challenging about your work
The lack of resources and support to fund our movement and our work. It takes years and a lot of sacrifice for us to reach this point where our work is recognised by one of our donors and offered to provide core resources. There are also many issues competing for the same dollar from same donors, so it really takes a lot of determination and self-belief to stay on course and work towards the collective vision that we have for our community. The onus is now on us to prove to donors and partners that we have what it takes to achieve our dreams and goals.
What do you do to recharge your battery
Sleep, sleep, sleep and meditation. I try and use whatever little spare time I have to take power naps, recharge and soldier-on. I also watch NETFLIX to take my mind off things before I come back revitalized and energized.
What is your vulnerability and how do you overcome it
I am afraid of growing old alone and have no one to look after me as I do not want to be a burden to my own family and others. I'd like to have the same privileges as heterosexual people accessing their rights to marry their loved ones so that I can grow old with my loved one in my own country of birth. Currently in Fiji, while we have legal protection for LGBTQI people in terms of prohibited discrimination, there are limitations when it comes to being able to marry your same sex partner or legally adopt a child as a same sex couple or inherit your partner's possessions although you can live together in a defacto relationship. I am starting conversations around these sticky issues and restrictions within our community to gauge their stance and see what we can do together to change the status quo.
You have been nominated for the Community Ally category. What was your reaction?
I was pleased about it given the tremendous amount of work and time I have personally invested in trying to bring about change to the lives of LGBTQI people in Fiji and the Pacific. I think we are consistently making progress and am so proud to see that, under my leadership, the LGBTQI organisation and movement building in the Pacific has blossomed and is starting to leave indelible imprints in different spaces we occupy, especially in emerging spaces like climate change and DRR where the Pacific is at the forefront of the climate justice movement. The queer people of the Pacific are in these spaces and are also making a lot of noises and influencing people who are in positions of power to make a change.
Despite the fact that the COVID-19 is still with us, what is a message that you would like to share with the communities in the Asia Pacific
LGBTQI people are strong resilient members of the community who basically have faced much worse than this pandemic and we have always triumphed over these barriers and obstacles. Let us learn from this pandemic to strengthen our resolve and recommit ourselves to other key issues of our time that also need immediate attention and urgent action like climate change!
---
Share this